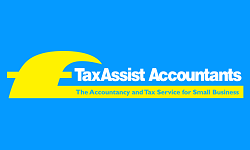 TaxAssist Accountants Franchisee Case Study Feed
Last updated: 13-August-2022
---
"Being part of a franchise network is the best of both worlds" -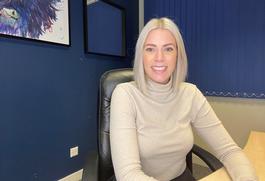 "Being part of a franchise network is the best of both worlds... I get to make my own decisions about the business and yet we are part of this massive network made up of the very supportive franchisor, directors and staff, as well as the other franchisees."
Hannah Campbell joined TaxAssist Accountants in 2014 when she was 24. Here she shares her inspiring journey working her way up from Assistant Practice Manager to Franchisee, operating in Dalkeith, Leith, Fairmilehead and Musselburgh in Scotland, all before the age of 30.
"I joined an IT company as an admin assistant straight from high school and shortly after they started me on a bookkeeping course which led to my AAT qualification and then ACCA. I progressed with this company over six years and ended up being Assistant Accounting Manager for EMEA, until in 2014 I was made redundant following the company's acquisition by and subsequent merger with Dell.
"While preparing my CV and deciding what to do next, I heard from a friend about an opportunity at TaxAssist, local to me, who were looking for a Practice Manager. I was initially unsure as I was reluctant to move from Industry into Practice, believing there would be more opportunities for development and progression in Industry. That being said, I also didn't want to turn down the opportunity that was in front of me, so I asked for more information on the position and went along for an initial chat with the franchisee Alasdair MacLean. It seemed like this could be a good fit for me and Alasdair explained all of the advantages of being part of a franchise including ongoing training opportunities, the technical helpdesk and being part of a large network to learn from, so we had a follow up meeting and I accepted the offer to come and work at TaxAssist.
"There were some initial concerns about my lack of Practice experience so I was given the job title of 'Assistant Practice Manager' to start off with, until I had completed some initial training courses and got my teeth into the role. I was assured there would be no barriers put in the way of my progression.
"I quickly adapted to the role and started getting to know our clients and their businesses, and really enjoyed the variety – no day was the ever the same! I particularly enjoyed learning from Alasdair about how he ran the business.
"Alasdair's goal when he started the business was always to create an asset, in order to fund his retirement, and there had been a casual conversation where I was asked if I might be interested in buying into the business in the future. I said yes, I potentially would be, but that I didn't have that sort of money and couldn't see me being able to raise it.
"In 2015 Alasdair began looking for a senior accountant who could join the business as a Partner with a view to buying him out. He involved me in the process, and I would speak to the recruitment agency about candidates and take part in the interviews. From the discussions taking place in the interviews, I started to feel as though this person was going to come in and start taking over, telling me how to do my job and so I discussed my concerns with Alasdair. He said if I was serious about things then we could start the ball rolling on a management buyout, and so we began the process of speaking to banks, lawyers and tax advisors to see how to go about things.
"The business borrowed the money to fund the buyout, using the strength of the TaxAssist franchise model and our successful trading history to support the lending application. There was an agreement put in writing that there would be an option to purchase the rest of the business at the same share price as the initial purchase – meaning I could continue growing the business without ending up having to pay more for the growth I had created. This option to purchase at the agreed price kicked in five years after the initial deal and lasts for three years, which I felt was very fair.
"After the first stage of the buyout, Alasdair was no longer involved in the day to day running of the business and became more of a silent partner – I send him regular reports on the business performance and we have a monthly KPI review and a quarterly board meeting. Apart from that he really does leave me to get on with running the business, but has been there to provide any advice or guidance when I have needed it.
"I would say the biggest change I have made since becoming a franchisee has been the team culture. When I first joined TaxAssist, people saw the practice as a stepping stone where they could gain experience before moving on to a bigger company. Now, we have a really great team and culture, my staff know there are training and career progression opportunities for them if they work hard, and I am supporting multiple employees through their AAT and ACCA studies.
"For me, being part of a franchise network is the best of both worlds. We are a small business so can relate and empathise with our customers, I get to make my own decisions about the business and yet we are part of this massive network made up of the very supportive franchisor, directors and staff, as well as all of the other franchisees. I love getting ideas and sharing best practices with the other franchisees and being able to help others with any advice I can share.
"I am now in the process of finalising my business plan and cashflow forecast for the next five years in order to go to the bank with a new borrowing proposal for the purchase of the rest of Alasdair's shares. Initial discussions with the bank regarding this have been positive, given the strong trading history since I became a shareholder, and I have the support of the franchisor behind me to help me with this process, which is invaluable.
"After I buy the rest of the business from Alasdair, my next goals will be to get the business to £1m turnover and to open a 5th shop location."
---
"The guidance and help through the pandemic has been priceless." -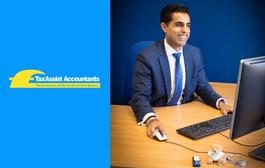 "The guidance and help through the pandemic has been priceless and the support team have been with us every step of the way. You really do get what you pay for when you join the TaxAssist Accountants family."
For Kully Sahota, working for himself had always been his dream, and franchising offered the safety net he was looking for to reduce the risk of business failure.
"I chose TaxAssist Accountants because it had a proven model and had been established for many years. There were successful franchisees across the UK which proved the model worked," explained Kully. "Although I had an accounting qualification I had never worked in practice before and the majority of my work experience before joining TaxAssist Accountants had been in banking in Treasury."
Kully launched his practice in November 2015 and now operates from a shop in Quinton in South-West Birmingham and offices in Edgbaston, Birmingham New Street and St Pauls Square.
When asked what his typical day might be, Kully replied: "It's a cliché but there really isn't a typical day which is one of the main reasons I enjoy being a franchisee.
"Generally, it would be logging in and checking any urgent emails and allocating work for staff. I tend to clear my emails from the day before in the morning and hold client meetings in the afternoon, which I think works very well.
"Obviously, things have been very different over the last year – working from home, managing staff and looking after my children, as well as helping clients to survive and guiding them through the many Government schemes. However, with the support of TaxAssist Accountants we are coming out the other side and are still signing up new clients at a good rate and I'm proud of the role the business had played in supporting the local community.
"I'd say for me, that's one of the main highlights of being a franchisee, helping the small businesses in my local area, while growing the business into the established presence it holds today. A personal highlight for me has also been finding great staff and building a team who I enjoy working with and seeing them grow."
TaxAssist Accountants prides itself on the comprehensive training and support it provides its franchisees, which Kully is keen to praise: "Training from the Support Centre has been great, with courses always available and they are the first to react to changes and keep us up to date. The guidance and help through the pandemic has been priceless and the support team have been with us every step of the way. You really do get what you pay for when you join the TaxAssist Accountants family."
Now six years into the franchise, Kully has built his practice up to over 600 clients with a healthy fee bank, gaining 150 clients in the last year alone. He maintained a good growth rate through the pandemic, with a 16% increase in sales, 24% increase in clients and 28% increase in fee bank.
"Clients recognise the brand and trust us, so referrals flow through the entire network which helps grow the practice. Also, the team in the marketing department are always looking at new strategies for advertising and using the best methods which attracts new clients and hence increases growth."
Kully has certainly been busy over what has been a stressful year for all, but he is still thoroughly enjoying being his own boss and has ambitions for further growth.
"For me, becoming a franchisee has given me the freedom and flexibility to spend more time with my family and build an asset for them for the future," said Kully. "I'm keen to continue to grow the practice, expanding by either buying an existing practice and bringing the fee bank on board or purchasing an additional area. I truly believe that if you put the effort in you will reap the rewards."
---
"I watched the company grow from strength to strength" -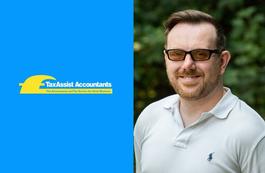 Russell Chapman is ACCA qualified, with extensive accounting and tax experience working within the banking industry. He worked for several of the large banks both directly and within a contracting capacity including Lloyds Banking Group, Morgan Stanley, Blackrock, Clydesdale Bank and Barclays. Further to this, he spent several years working at Grant Thornton, gaining valuable tax advisory experience.
Russell joined the TaxAssist Accountants network in 2018, after purchasing an established practice at 108 Battlefield Road in South Glasgow from a former franchisee.
"The decision to come into TaxAssist Accountants was made over several years. I watched the company grow from strength to strength which provided me with the assurance I needed to finally make the leap," said Russell.
"TaxAssist allowed me to purchase my own practice and run this successfully by providing me with the tools I needed to run the overall business. I knew I could undertake accounting, prepare tax returns, speak with clients and sell myself. What prevented me from going down this route before, was the uncertainty of how best to market the business and the scary thought of running my own IT. TaxAssist helped me by providing a system for marketing which had a track record of delivering. I'm confident that this works. Further to this, by being part of the network, I have access to excellent IT staff who take care of all my IT needs. They log onto my computer remotely and fix anything needing fixing."
Encouraged by the growth of his practice, he has now opened a second shop at 46 Busby Road, Clarkston in Glasgow, to cater for demand.
"I'm extremely proud of how the business has progressed since I took it over in August 2018. Annual turnover at that time was £160,000, and within three years we're now hitting £360,000 and service 570 clients," said Russell.
"The vast majority of this financial development occurred prior to the pandemic and the economic environment has slowed down our growth, but it's important to note that we've still progressed during this timeframe.
"Further to this, our procedures, software and policies have all developed and we're working in a much more automated way while retaining that all important human touch. We're still not perfect but we've taken big steps in the last year to advance the way that we're working to improve efficiency and profitability.
"These developments are largely attributed to the hard work of my team and for this I give them my thanks.
"Massive appreciation also needs to go towards the Support Centre in Norwich, who have been there to support us every step of the way. Particular reference needs to go to the support provided during the pandemic. Centralised updates were regularly sent to clients via various social media platforms and mass emailing functionality. This allowed clients to be updated with the continuing developments regarding grants and other help and information available and our clients have been well supported as a result of this.
"If anyone out there is thinking of setting up their own business, then I strongly recommend TaxAssist as an option to consider. I now own a strong, profitable business which is geared up for further growth and I'm confident TaxAssist will be beside me to support me to achieve my future goals.
"On the Discovery Day, Karl (Sandall, Chief Executive) told me "stick to the model, the system works". Well I'm well and truly a converted believer."
---
Franchisee comes out of retirement after impressive discovery day -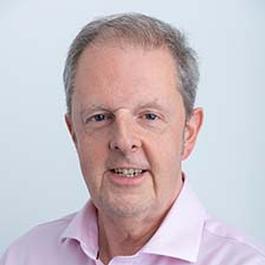 Paul Simpson was so impressed when he attended a Discovery Day that he decided to come out of retirement and set himself one further challenge before retiring fully. Paul had a successful career in financial services as a banker, IFA and Estate Planner spanning over 35 years, before selling his business in 2019.
"Having retired at a relatively young age, I thought that I was ready to devote my life to my hobbies and interests including cycling, freemasonry and charitable work. I had also just married Denise and we were looking forward to spending lots of time together," said Paul.
But Paul was so impressed with the entire TaxAssist Accountants set up, that he wanted to be a part of the family. His original intention was to look for a part time business, but he was blown away by the professionalism and openness of the entire management team so decided to devote his time and energy to the venture full time. His wife will also play an integral part in the business, as well as continuing to run her own successful ETSY online shop.
"I realised that I needed the support of a franchise environment to allow me to develop and grow the business quickly. Having all the processes and procedures in place make starting a new business much simpler," he explained.
Paul started planning his new business as soon as he had attended the Discovery Day. He has already signed the lease on his first shop in Market Harborough, which is undergoing extensive renovation and refurbishment and has set up two virtual offices so that all three of his post code areas in his territory are covered.
Paul has now completed the first Initial Training Course of 2021, which was again held virtually.
"Although, I would have preferred to be in Norwich with a group of people in the same position as myself, I do not feel that the virtual course has been a disadvantage at all. Everyone at the Support Centre has been incredibly supportive and nothing has been too much trouble. In some ways I have benefitted as I have been at home and able to continue to supervise my first shop renovation. I am looking forward to visiting Norwich and meeting everyone face-to-face before too long.
"The message that has come across very clearly from all the training and meetings that I have attended is – Stick to the model – That is something that I fully intend to do."
---
Franchisee Interview: "Taking on this franchise has just worked for me" -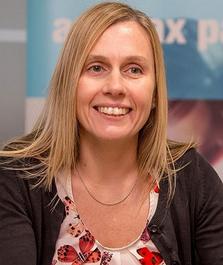 Cheryl Hopkins FCCA joined TaxAssist Accountants in July 2009, after the birth of her first child made her realise she needed to escape the corporate rat race and work for herself.
After ten years, she has built up her practice to over 350 clients from her shop in Nuneaton and office in Tamworth, has a team of four staff and has given birth to her second child. She shares her inspiring story here, about the new independent life taking on a franchise with TaxAssist Accountants has given her.
"Before I became a TaxAssist Accountants franchisee, I was a senior accountant in a manufacturing company in Leicester which made pies. I was involved in the weekly accounts and costing products, so I'd never previously had dealings with personal tax returns.
"Returning to work after maternity leave, I realised it was very difficult juggling home and work life with the pressures of working overtime and monthly deadlines, and I just thought no, I need to work for myself to have more flexibility and freedom.
"Why did I choose the franchise route rather than setting up on my own? I lacked practice experience and had no knowledge of sales or marketing myself or a business. I wanted the support that I would get from a network of accountants, a working model and best practice guidance. I thought the franchise would give me a good grounding to start the business off and it has.
"TaxAssist Accountants was by far the best franchise that I looked into. When I attended a Discovery Day, the team at the Support Centre were genuine and open which gave me confidence that they would provide the promised level of support. It was a very relaxed day and had a real family feel to it, as they really cared about you making the right decision for you. It was not pushy and there were no sales techniques to force you into the franchise route.
"As part of my research, I spoke to several franchisees and all were consistent in their messages – that the model worked, the Support Centre does what it says on the tin – basically it's down to you and the results will depend on your effort, approach and investment. The support I have received has also played a significant part in the growth of my business. Having this support means I have more time to spend on servicing my clients and working on my business.
"I opened my first shop in Nuneaton in February 2010. My initial business plan consisted of me working from a serviced office for approx 2 years prior to moving into the shop front location. I wanted to get a hold of the business from quieter surroundings prior to launching into employing staff and having business walk-ins. All this changed after being in the business for six months.
"Through my regular contact with the teams at Norwich, I quickly realised that 50% of my potential clients did not even know that I was there, as there was no clear visibility. This made me realise that it was time to start the search for the 'right' shop. It didn't take me long and within a space of three months I had moved into one.
TaxAssist Accountants gave a good base to my business with the comprehensive training package which continued over the first six months of the franchise. Even coming from an accounting background there is so much to learn. Selling and marketing was not anything I had ever had to do before so took me out of my comfort zone, but it is all covered in the initial six weeks' training and gives you that confidence to go out there and achieve.
"I still feel that I learn something new every week and to have the knowledge base and experience from the Support Centre and also the network as a whole is great. A big benefit of joining TaxAssist Accountants.
"Now ten years into my franchise, I have a stable business. Walk-ins still occur daily in the shops, mainly self-employed tax return clients, but over time these clients' businesses grow and with that so does the requirement of our work, therefore the potential of increased fees.
"I am also finding that referrals happen more and more, as clients are recommending our services to business associates, friends and family. I love the variety of clients that I get to meet and work with. I have benefited so much from the input and support the Norwich-based team have given me and I definitely could not have done this without them.
"Will I be staying with TaxAssist? Absolutely yes! TaxAssist are a huge resource for client retention as they assist us with technical updates for both us and clients, business partners to whom we can refer clients to and most importantly make the brand known with the growth of the network and internet presence.
"I now work closer to home, I open the shop 9-5, I very rarely have to work overtime, I don't work weekends and it's just so much easier to juggle home and work life. I'm having so much more time now with my family. Taking on this franchise has just worked for me.
In the future I'm hoping to buy another franchise territory, build up my staff, whom I could potentially sell the business to and then retire! But that won't be for a long time yet!"
---
Interview: The Benefits of a Trusted Brand When Starting Your Accounting Practice - 26-July-2019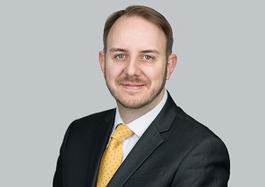 James Mattam has spent his entire full-time career with TaxAssist Accountants, working his way up from managing the IT and Business Development teams to his current role on the Board of Directors.
With a solid track record delivering results, James joined the Board of Directors in September 2016 and is responsible for generating new business, brand development, shop fronts, marketing, practice management and business development strategies for our accountants.
James provides his insights and thoughts about TaxAssist Accountants, franchising and the accountancy industry.
TaxAssist Accountants is a very successful franchise. Can you talk about franchising and the benefits to franchisees and clients?
Franchising as a business concept is well established around the world and has proven time and time again to remove risk where possible when starting a new business. The success rate of franchised businesses far outpaces those who go it alone in business.
Franchising often brings about trust in a well-known name or brand to give comfort to both the franchisee, who may be investing, and the client, who may be engaging in the services of a franchise.
Why should somebody choose to join the TaxAssist Accountants network?
At TaxAssist Accountants, we've built a very well-supported and structured business model that has succeeded in all parts of the UK, Ireland and in Australia. We've spent years perfecting the systems, support and advice we give to our franchisees.
We never stop enhancing the model to suit our environment and are going through some large scale digital changes within our practices to be ready for Making Tax Digital, as well as enabling practices to become much more efficient in their operations to increase profit margins.
How has your experience working in IT and Business Development informed your role as a Director at TaxAssist?
I understand what it means to be on the frontline supporting franchisees with whatever they need to move their business forward – whether it's technology, marketing or sales support that's required.
We have a 'roll up your sleeves and get involved' attitude towards supporting our franchisees and always have done, which I see right across the Support Centre teams. The success of any franchisor depends on its franchisees, so we share the problems and we share the successes.
"We've spent years perfecting the systems, support and advice we give to our franchisees."
What is your proudest achievement while working at TaxAssist Accountants?
I've always enjoyed delivering new business leads to the network so I'm proud to see the volumes of new clients which come through our sales team in Norwich and still get a buzz smashing the previous target – it brings out my competitive streak! It's always a team effort in everything we do here and seeing the first shop open in Sydney, Australia was a proud moment. To think we've taken a business concept from the UK and make it a success with on the other side of the world has been a real highlight.
What are your goals for the future?
My goals are to continue to raise the TaxAssist Accountants brand which is quite topical as we embark on our first adventure in to the world of TV advertising. Our brand is loved by those businesses who use our accounting and tax services, so by using TV advertising we can potentially reach millions more people. Our aim is to drive much more awareness of our 200 TaxAssist shopfronts and show the public there is a better accounting service out there for their businesses, they just haven't met us yet.
How do you see the future of accounting firms in the UK?
Technology is beginning to affect accounting firms and those who are open to this can grow a very exciting and profitable business. The beauty of our positioning in the shops means we can help clients who aren't heavy users of technology but also those who love to run their business operations online including online accounting.
Our toughest task at the moment is keeping on top of all the different apps and services as they appear, so we've created a digital team in the Support Centre to assist and guide our franchisees. Our aim is to save franchisees time and money researching and paying for different technologies although we always involved our network in trials and many are keen to volunteer.
How will developments in accounting software and the advent of Making Tax Digital affect the small business clients that TaxAssist Accountants services?
All of the commentary from various business groups has shown the increases in reporting means that businesses will need their accountant more than ever before.
Overall, business owners will have better access to information about their finances as it happens rather than 12 months after the event. The accountant's role will involve advising their clients rather than chasing receipts, which has always been the dream for any practice owner. The reality is, you can do this right now with the technology we already have in place and many franchisees are putting all new clients on to the cloud from the start.
While we accept change can prove challenging, we provide the necessary support and training to ensure the network can make the most of the opportunities these changes bring. Many practices have also joined our Digital Ambassador programme, which keeps employees of franchisees up to date with the latest developments in digitising the tax system and give them a thorough sense of responsibility in the workplace.
Learn more about franchise opportunities with TaxAssist Accountants here!
---