Last Updated: 18-May-2020
Interview with Freddie St George, Raring2go!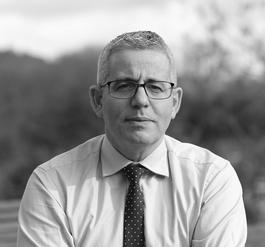 How did you get into franchising?
I bought Raring2go! from the then franchisor back in 2007. I was involved with a business that had won the contract to print the Raring2go! magazines prior to that. I could sense some
unease from within the franchise network and as it was such a valuable piece of business, I did not want to let it go. I was approached by the business owner to discuss ways in which we could support them and their franchisees. It was clear they had sated their appetite for franchising and were struggling to deliver on the expectations of their network. So, I cobbled together a proposal to purchase and two months later ended up buying the business lock stock and barrel. I hadn't intended to but within days I was so pleased that I had.
What changes have you made?
Since 2007/8 we have made many changes and improvements to the business from top to bottom. We started by reducing our network size from 65 franchisees to around 40. It was evident some franchisees would never be able to make the business work which was bad
for them and for us. We offered a dignified exit with no financial penalty. We updated our operations manual from start to finish. We developed brilliant backend business systems and tools to support our franchisees and help them work in an easier, faster and leaner manner. We invested in a new website and new technology for communications, again to assist our network. We rolled out training in all aspects of business and we applied to and joined the BFA. We're improving things all the time and now we have a brilliant franchise council to assist us. The buy in from our franchisees has been incredible. I love my role!
In your spare time you raise money for charity and are just £100,000 away from raising a whopping £3 million for charities with The Italian Job. When did you start and what is The Italian Job all about?
It started in 1990 when fresh out of university in Northern Italy I started working with my mum in her events and conferences agency (whilst I worked out what I wanted to do… I never left). In 1989 some friends did the Beaujolais Rally and collectively we decided it would be fun to drive our Minis to my old University town in Trento, Northern Italy the next year to do an 'Italian Job'.
I got my mother involved and used her offices as the headquarters. She convinced the wine growers of Trentino to get involved and that was pretty much it. We chose to support Children in Need and Childline. In 1990 we took 55 teams to Trento, Northern Italy, Switzerland, and France for a few days of driving fun following a specially written navigational route. The first time we gathered in piazza Dante, Trento was emotional. The Italian Job 1990 raised over £70,000.00. We just knew we had to do it again the next year.
Which charities have benefited over the years?
We have always supported children's charities. These include The NSPCC, Action for Children, Variety and most recently Buttle UK. We tend to support a charity for many years to maximize our efforts. Teams participate from all over the world, so they fundraise for children's charities in their own countries too, under the banner of The Italian Job.
Tell us about The Italian Job experience from a participant's point of view.
The Italian Job will take you (and your Mini) well off the beaten track into the heart of unknown Italy. The route changes each year and nowadays we collaborate with colleagues from the Italian Automobile Club to organise a proper navigational 'rally'. Not a rally in the strict sense of the word but the routes we choose, and the pit stops are all on amazing driving roads, in magical towns, villages and cities with local producers of wines, foods and artisan products. The event is the epitome of social motoring and camaraderie. It is a tourists' trophy tour with good quality hotels and fabulous food in the company of like-minded souls.
What are your memorable highlights?
Thirty years of The Italian Job has produced so many memories. My highlights include the first time we were permitted to take our minis onto the FIAT Factory roof top test track in Turin; when we drove our cars on Fiorano (Ferrari's private test track in Maranello); the police escorts we have enjoyed in Turin, Florence, Rome and Bologna over the years and driving over a dam in Emilia Romagna. The biggest highlight though was in 1991 when I met Kiri, my future wife who was a participant that year with a friend of hers.
How much of your time does it take to organise? Do you have a team around you?
The event has evolved over the years into a 10-12-day event so as you can imagine it takes some planning and organising. The team consists of me and my now 86-year-old indefatigable mother. She splits her time between the UK and our home in Italy. But she is the driving force. And the boss. For the event itself, I call on friends and family to join me as part of the team so we end up with 8 to 10 people plus our brilliant service crew who nurse the minis along when they get a little tired.
What motivates you each year to keep the torch burning?
It is the pleasure of knowing we are making a difference to so many people. The charities we work with share insights on how our fundraising efforts impact on their services which makes me feel so proud and incredibly grateful. If ever I need a reminder as to why we keep going, I just need to think about the many families that have benefitted because of our efforts. My mother is the boss and is keen to keep going and smash through the £3 Million barrier and beyond. She has longevity in her family, so I'd say we've a good few years of flying the flag for The Italian Job.
And presumably this all ties in with your day job as the franchisor of Raring2go!
I consider myself lucky to be the franchisor of this amazing network. My role is to steer HMS Raring2go! on a course steady and true. My brilliant franchise business owners ensure I keep my eyes firmly on the road ahead! Every editor produces a great looking printed local magazine and a website, regarded as the go to guide for families and their children. The magazines are distributed in school bookbags which as you can imagine is a challenge currently to say the least. So, undeterred we are focusing on delivering an abundance of great local content online, supporting advertisers and contributors whilst at the same time planning a bells and whistles comeback with our first printed magazines post pandemic. We have been around since 2006 and have grown steadily.
I love what I do and who I do it with. Between Raring2go! and The Italian Job I often pinch myself as I really do lead a charmed existence.
view noRelatedFranchisor profile