Interview with Daniel Wade, WPA Healthcare Practice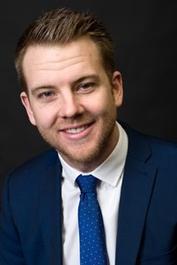 Franchisors name: Daniel Wade, Director of New Practice Development, WPA Healthcare Practice
Name of franchise: WPA Healthcare Practice
Tell us about how/when the business was started and the motivation behind establishing the company.
WPA can trace their roots back to 1901, which makes us one of the longest established medical insurers. WPA is not for profit, meaning there are no shareholders and all profits go back into the business. We are motivated by providing excellent customer service and innovative products to our customers.
WPA are a not for profit provider of medical insurance solutions to individuals, families, the self-employed, professionals and companies of all sizes. An ethical company who puts the customer at the centre of all we do. Our franchisees become Partners in the WPA Healthcare Practice and provide ethical, face to face advice to their customers helping them make informed choices about their healthcare cover. Our franchise team compromises of 80 Healthcare Partners around the UK who are a core part of the WPA team. They build successful and sustainable businesses with the support of a highly respected brand.
When and why did you decide to go down the franchise route?
For nearly 20 years we had a self-employed sales team who were focussed on new customers. As times changed we wanted to move away from a traditional sales model and focus on establishing long-term relationships with customers. We also wanted to look at a more sustainable model for the advisor.
We began looking into franchising in 2004 and after a lot of research and seeking advice from the BFA we launched a pilot year in 2005. The model was very successful for all parties and we officially began the franchise in 2006, becoming a full member of the BFA within a year.
For WPA, franchising gave value and opportunity to our advisors, allowing them to build a capital asset business. It also increased levels of customer service, assisting in building loyal customer bases and also allowed us to build a team of professional business owners.
What have been the company's biggest achievements/successes to date so far?
We are most proud of achievements surrounding the levels of service provided to our customers. In 2012 NOP (National Opinion Poll) carried out a survey of 1098 private doctors and surgeons. The questions were around how the insurer treats their patients and 74% of those surveyed (591 responses) would commend WPA to family, friends, and colleagues over other leading health insurers.
In 2014 we won two awards for our customer service. In the Cover Excellence Awards we were named winner of the Best Service category and in the Health Insurance awards we were winners of the Best Customer service category.
What challenges have you had to overcome?
The first challenge was changing our existing team from a sales based model to that of franchise owners. There were a percentage who were excellent at bringing in new customers but had very little experience in running their own business. Through dedicated training and support we were able to make this transition smoothly.
One of our biggest challenges is recruiting the right Partners to join our team. Being a not for profit company we operate a strict code of ethics where the customer is at the forefront of everything we do and we expect our Partners to do the same. Finding the right Partner that shares our ethics, in the right area can prove difficult at times.
The other challenge is supporting the partner in the critical 1st 2 years whilst they build their business. Two years ago we began the Partner Launch Package which provides new Partners with extra support. They receive enhanced earnings and financial support towards appointment making and networking fees, as well as an experienced mentor. These measures have provided that extra boost needed.
What marketing/promotional tools do you use to grow your franchise?
We provide all Partners with a suite of literature, promotion flyers, posters etc free of charge for the lifetime of their partnership. We also provide each with their own webpage to enable customers to buy online. We allow each Partner the freedom to promote his or her business through their own chosen methods. We give training on our tried and tested methods and help Partners choose which will be most successful for them. There is also funding available to all Partners who want to run their own networking events or attend business exhibitions and we provide the promotional items free of charge. In addition to this, new Partners receive the added support from the launch package.
What differentiates WPA Healthcare Practice from the competition?
WPA provides customers with free, face to face advice from the first contact, throughout the lifetime of their policy. Our company ethos is to treat customers how we expect to be treated ourselves and that carries through to all areas of the business.
In your opinion, what makes a successful WPA Healthcare Practice franchisee?
A determination to succeed. A clear and solid business plan, which we help them write. An entrepreneurial spirit coupled with a strong head for business. Someone who thrives on meeting new people and building a network. An ethical approach and a positive outlook.
What changes have you seen in your industry over recent year? And how have you adapted to them?
Ours is an ever changing industry and by being a forward thinking company we have been able to make changes to our products and processes to ensure our customers always receive the highest levels of service and the most relevant products. Some of our competitors have implemented cost saving methods which limit customer choice. Whereas, WPA have been at the forefront of several innovative concepts in our industry that have given customers more freedom to choose where and when they receive treatment.
What does the future hold for WPA Healthcare Practice?
The long term plan is to continue to focus on providing the industry's best customer service and relevant and flexible products that meet the needs of our customers.
In 2015 we are launching the Partner Academy which will provide even more bespoke and professional training for Partners in their first two years. For those who have been with WPA longer, we are also implementing a "buddy" system to increase motivation and promote new ways of working.
What advice would you give to someone considering franchising their business?
Conduct lots of research. Speak to the BFA, attend franchise shows and speak to other franchisors. Try a pilot scheme to test the model before launching it.
If you had to do it all again, what would you do differently?
Nothing. We are very happy with the outcomes that franchising has brought us. Longer relationships with customers, higher levels of customer service and providing our Partners with a valuable asset. It has been fair and ethical for all parties and our Partnership remains in a strong and sustainable place.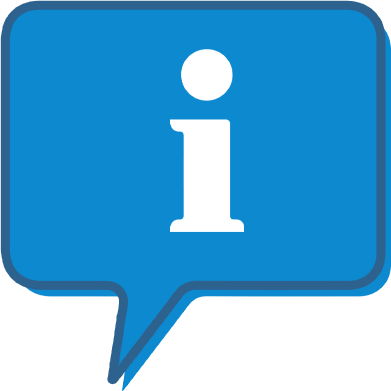 Interested and want to know more about WPA Healthcare Practice ?
The WPA Healthcare Practice profile outlines all aspects of their franchise opportunity and allows you to contact them for further information or to ask a question.