whichfranchise talks to Razzamataz Theatre Schools Founder Denise Hutton-Gosney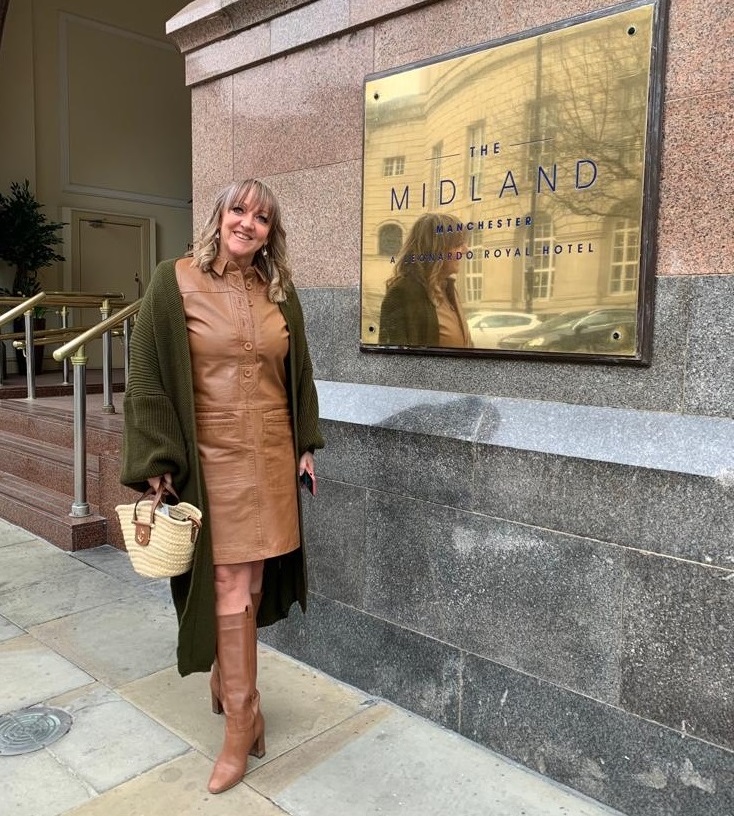 Name: Denise Hutton-Gosney
Franchise: Razzamataz Theatre Schools
Tell us a bit about yourself
When I left school, I worked as a professional dancer performing in summer seasons, luxury cruise ships, pantomimes, the London Palladium, European and UK tours and trained to be a trapeze artist as part of The Millennium Dome, now known as the 02. When I gave up performing, I knew that I wanted to stay within the industry that I loved, which is why I started Razzamataz. We have been going for more than 22 years, with many people within my team having started with me in the early years. Today I'm mum to two boys, one of which has complex medical needs due to his Type 1 diabetes.
What is your role / responsibilities in the company?
Although I have a great team around me, I'm still very much hands-on. I did run a Razzamataz school for 15 years before I sold it to my manager, and I still regularly speak to franchisees so I can keep a good understanding of challenges and requirements. One of my main roles now is to continuously look for high-profile opportunities for our students and franchisees. This includes ways in which we can improve our systems and processes and ensure we are staying ahead of current trends.
Can you tell us about the business
I opened the first Razzamataz in 2000, with the aim to create a place where children and young people could be nurtured and supported through performing arts. In the early days, I moved around the country, first setting up several schools in Cumbria, Paisley, Dumfries, and Galloway. The classes were so popular that I couldn't keep up with demand so the idea to franchise was just to meet the obvious need. Initially the franchisees were dancer friends of mine who wanted more financial security and the career growth which comes from owning a theatre school.
I was hugely ambitious so when the opportunity came to appear on BBC's Dragons' Den in January 2007, I jumped on it and that pushed my business to new heights after Duncan Bannatyne offered me the full investment. We currently have 60 schools throughout the UK with many of them offering additional Razzamataz products. This includes Razz Tots, our classes for babies and toddlers, Razz Project Intense, a class designed to support students who wish to pursue a professional career within the performing arts, Razz Act, a class focussed on coaching children through LAMDA drama exams, Summer and Easter holiday schools, after-school clubs and Razz Training Squad, a session where students train to compete.
Who is your target market and what is the demand for your services?
Our target market is huge, covering a wide age range from six months to 18 years. However, the children's activity sector is a crowded area, which is why we believe that to be successful you must have a very clear business goal and receive excellent training and support. After lockdown, the demand for our services across the UK noticeably increased, with many families concerned by how much their children missed out on. Through the performing arts, we are teaching children so many different life skills and helping them to improve their physical and mental health.
Why is your franchise a great investment for potential franchisees?
We have seen franchisees smash our original targets and goals within just 12 weeks. Razzamataz is a great investment because it gives people the chance to turn their passion for performing arts into a profitable business and lets them do it within a timetable that suits their lifestyle. The flexibility that running a Razzamataz school offers is appealing to a wide range of people, especially parents who want a business that they can grow on their terms. As a business, the ethos is to create exciting and profitable careers for franchisees that they can work flexibly around other commitments.
What differentiates your franchise from the competition?
I'm constantly looking at new ways in which we can create memories for our students and their families with exceptional opportunities as well as expanding the offering to our franchisees to help them to continue to grow their own businesses. This has included countless opportunities from working with professional performers such as Diversity, the street dance crew who won Britain's Got Talent through to West End star Kerry Ellis. We offer our students a taste of the spotlight with regular performance opportunities as well as days that will stay with them forever such as performing at Disneyland Paris, theatres in the West End and London's 02.
What makes us different from many other theatre schools is that we go out of our way to make each Razzamataz as inclusive to all children as possible regardless of any physical or emotional difficulties they may face. As a franchise, every Razzamataz school is under strict obligations to adhere to a stringent set of audits to ensure they are as inclusive as possible. This includes: First aid certificates, DBS/PVG certificates for all their team, full insurance, risk assessments, fire assessments, child protection policies, GDPR policies and thorough staff training and induction.
What is the role of one of your franchisees?
Our franchisees play a pivotal role in their local communities. Whether it is fundraising for local charities, creating performing opportunities for students, or mentoring young people to decide on their next steps when leaving school. They also play an important role in mentoring and supporting their own teams of teachers and staff, many of whom go on to become franchisees themselves and open their own Razzamataz school.
What makes a successful Razzamataz franchisee?
The most important thing is a positive attitude and a willingness to learn. We have excellent systems and training in place so former experience is not necessary because we can support people through the whole process. Franchisees must have a passion for the arts and working with young people and we look for people that are ambitious and motivated to succeed.
How did your franchise adapt during the COVID-19 pandemic? How did you support your franchisees during this time?
Our business is very much face to face, inspiring children and leading teams of teachers. When the pandemic forced us to go online, we knew that we would need to provide our franchisees with a huge amount of support. Many of our franchisees have very little experience with technology so asking them to run live lessons via Zoom it was important that they had very clear guidelines on best practice, so we undertook a huge amount of training in a very short time. Sessions included how to keep their teams motivated, how to engage children and how to stay positive as well as all the technical elements.
One of the most significant changes we made to allow franchisees to successfully pivot their business model to go online in just a couple of weeks was to completely rewrite our Operations Manuel, much of which came from researching different countries' policies. This was on top of regular one to one support calls, closed Facebook groups that gave weekly tips and challenges and regular PR and communications templates.
Our franchisees took on the task of supporting their teams and customers, resulting in some overwhelmingly positive testimonials. However, as franchisor, we recognised the toll that it could take on them, so we provided resources to help them take care of their own mental health. We launched our own Wellness Service, in which franchisees could request additional emotional support with a coach that we have been working with.
What other challenges have you had to overcome and adapt to over the years in your franchise and the industry in general?
We have survived a recession and a pandemic which although have been challenging, have given us the opportunity to reset and do things differently. Although there is no such thing as a recession-proof business, Razzamataz comes close because people don't want to compromise the life of their children and will cut back in other ways. When we started out, performing arts was seen as something that children only did if they wanted to go into the industry as professionals. Now, many more people talk about all the additional benefits and life skills that participation in the arts offers. This includes improved confidence, resilience, teamworking, increased communication skills and better mental and physical health.
What have been the company's biggest achievements and successes to date so far?
There has really been so many but at Razzamataz, we love giving the gift of confidence to all our students and over the last term, we had loads of amazing success stories with our students appearing in commercials, TV shows, films, plenty of stage performances as well as promoting the release of Sing 2 DVD. Razzamataz has partnered with many high-profile entertainment brands to promote films including Barbie, The Kid Who Would Be King and Teen Titans Go! Other opportunities include performing on West End theatre stages, the 02 in London and Disneyland Paris.
These opportunities provide franchisees with unique marketing and PR exposure and give students and their families unforgettable memories. In terms of franchising, we are so proud to have won several very high-profile awards including double winners at the British Franchise Association. After a very tough few years, we were delighted that our Cumbrian schools were announced as the winner in the Community category at the FSB Awards. As a network, we were announced as the Best Franchise in the £2-£10m network turnover category during the WorkBuzz Best Franchise Awards.
Unique to Razzamataz, we have our own charity called Future Fund, which supports students through further performing arts training at college or university. Previous winners have gone on to be cast members of hit West End shows Hamilton and Moulin Rouge. We also provide thousands of scholarships in association with The Stage newspaper, giving many young people their first taste of performing arts, leading to exciting careers with one scholarship student now appearing in Frozen on the West End, understudying the role of Elsa. In fact, as a network, we have raised tens of thousands of pounds for various charities, giving young people a chance to understand their role within their community.
What does the future hold for the business? What are your growth targets?
There is currently a huge focus on children's mental and physical health, which are areas in which we are experts on and believe in passionately. We continued to grow during the pandemic, attracting many people who want a better live/work balance. Our franchisees can choose their work hours to suit their lifestyle. We have many parents within the network, who are attracted by this flexibility and how Razzamataz fits in with their children's school holidays. The business continues to evolve, and we react to demand by increasing the product offering and extending the age range and types of classes. While growing the business is important, it is vital to continue to attract the best suited candidates. We are proud of the exceptional quality of franchisees which we draw, which makes our network stronger as a result. We have seen many people reassess what they want since the pandemic, and the Razzamataz franchise can offer a business where a person's passion and purpose collide.
What expansion plans have you got nationally and internationally?
We have very ambitious growth targets over the next three to five years. To help us achieve our aims we are launching our own Training Academy. Many of our current franchisees started out with us as work experience placements, teaching assistants or teachers. The Training Academy is a way to formalise this natural progression and extend it to as many of our staff members who are considering becoming franchisees.
What advice would you give to someone considering franchising their business?
The franchise model is a great way to expand your business and reach a whole new customer base. However, there is no quick fix, and it is crucial to invest well at the start of the process with time, skills, and expert advice. The correct processes and systems must be put in place on day one because the larger the network grows, anything that is overlooked can have a devastating consequence for many. The franchisor must continue to innovate and keep up with current trends but most importantly, fantastic customer service and a positive attitude must run throughout the culture of the network.
If you had to do it all again, what would you do differently?
Of course, we all make mistakes along the way, but I wouldn't say I would do anything differently as it is these mistakes which are most valuable and help you to grow and learn. I've always grabbed every single opportunity that has been presented, sometimes they work out and sometimes they don't. But each one has given me the chance to reassess the way I want the business to run and the people that I work with so in many ways, I am the most grateful for them.
Find out more about Razzamataz franchise...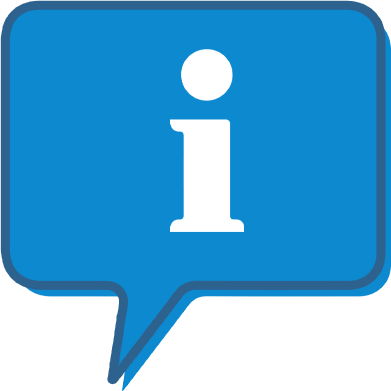 Interested and want to know more about noRelatedFranchisor?
The noRelatedFranchisor profile outlines all aspects of their franchise opportunity and allows you to contact them for further information or to ask a question.