Exclusive interview with Suzy Sanders, Alchemy Virtual Assistance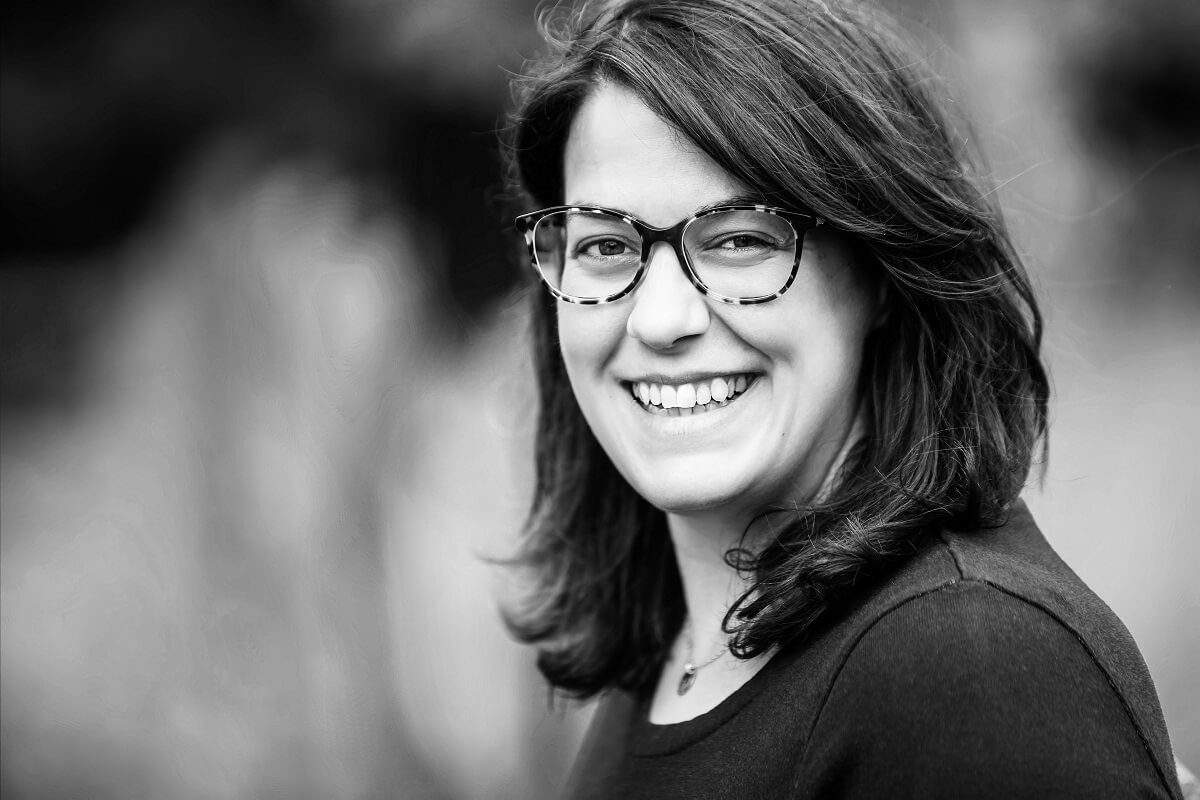 Name: Suzy Sanders
Franchise: Alchemy Virtual Assistance
Tell us a bit about yourself
The most treasured title I hold is 'mummy'. I'm incredibly fortunate that two beautiful little people picked me to be their mama. My son was born six years ago - he is the reason Alchemy VA exists. Before starting the business, I was an Executive Assistant for a very busy Executive in a global recruitment firm.
At this time of huge transition, I needed more flexibility and freedom from my career without sacrificing my earning potential or fulfilment.
The newfound fire in my belly, strength and determination that I found in motherhood left my me feeling limitless. I'd created a small human; I could certainly create a business too!
My life, family and business are all so closely intertwined but when I need some time out for myself, I can be found in the kitchen or in the woods with a book, journal or camera.
Can you tell us about your business
I started Alchemy as a solo Virtual Assistant with a really big vision. Initially that vision was to make a big impact on the small business community by supporting them with flexible yet high quality admin support.
As time went on, we were increasingly getting enquiries from incredibly talented people who were asking how I'd started my Virtual Assistant business and if I could help them explore doing it themselves.
So, I did. Alongside my own business I started mentoring other aspiring and growing Virtual Assistance and it all started to click into place...
I was really fortunate to be able to bring my husband Paul into the business as we built a team of Virtual Assistants to keep up with demand from our growing client base.
That's when we got serious about how we could achieve our big business vision together.
Alchemy's purpose is not too dissimilar to any other business. We help people. More specifically, we help people to achieve their personal definition of success in their business.
We explored a lot of different options, but the franchise route really ticked all our boxes. It enabled us to…
• play to our strengths training and developing people
• leverage the power in our brand in order to make business easier for others
• share our proven profitable ways in order to reduce the time and risk for others
• to provide a holistic and ongoing support function to our people that we knew would make a massive difference to their impact and income
Our first franchisee launched in January 2020, and we now have six franchise hubs (as we call them) across the UK. Some growing their own team of Virtual Assistants.
My business changed my life in ways that I never thought imaginable, and I feel incredibly fortunate to be able to walk alongside others as they journey into entrepreneurship.
I feel very fortunate to be supported by such wonderful and talented people. We all have the opportunity to do what we do best every day.
I work for my amazing franchise family. Not the other way around. It's my responsibility to make sure that they are supported. I also drive the more creative sides to Alchemy such as our brand and marketing, learning and development and other exciting things.
Who is your target market and what is the demand for your services?
Alchemy's client base is predominantly small service based businesses. Some do not have or wish to have the set up in place to facilitate a 'traditional' employee. Others don't wish to have the responsibility or commitment of employing. Some don't have the predicable, long term cash projections to justify it. But one thing that all of our clients have in common is the understanding that they can tap into a virtual talent pool incredibly easily and that brings real value to both their business operations and personal life.
We saw demand for our Virtual Assistant services and support soar during the pandemic. I believe this was impacted by many things, most significantly the barriers to remote working were so forcibly removed. But also, in such uncertain and demanding times, flexibility and cost saving are paramount.
I've noticed a couple of trends in the amazing clients we've welcomed in recent years - they have chosen Alchemy VA as we've been around long enough to know what we're doing. We're still small enough to care, yet big enough to deliver and their investment is protected with us. We're a growing, family run business and we can guarantee them the very best support as long as they need it.
All of this means that we're able to offer high calibre and quality work opportunities to our franchise network to support them as they build their businesses.
Alignment is really important to us to. Working remotely means that we place a huge emphasis on positioning the right skills, experience, interests and personality over who is in the closest postcode.
Why is Alchemy a great investment for potential franchisees?
Beyond the obvious of an Alchemy Virtual Assistant franchise being very lucrative, highly profitable and scalable model. It's the personal development and growth opportunities that make our franchise a great investment. Our love of learning is embedded deeply into our business, from the initial training to the ongoing support.
The flexibility is something that comes up time and time again from our franchise family too. Being able to enjoy flexible yet rewarding work and make it fit into your life and not limit your earning potential. To me, that is priceless.
What differentiates Alchemy from the competition?
We are proud to be the only family run Virtual Assistant franchise in the UK. Family is truly at the heart of our business, it's not a marketing buzz word. We're headed up by a husband and wife and I believe that family isn't defined exclusively by blood. It's about the commitment you make to look out for someone, to support them. That's exactly the commitment we make to our franchisees. For better or worse. Through thick and thin. We've got their back.
Our brand positioning and personality is unique to us too. The focus we have on building relationships is paramount. Along with our culture and ethos which are the foundations of our franchise family.
The nurturing nature and unique structure of our business combined with the incredible talent in our people means that we're big enough to deliver yet still small enough to still really care and our clients tell us that they get a lot of value from our approach.
What is the role of your franchisees?
Primarily it's to make a significant positive impact on their clients.
We've structured our franchise model so that our franchisee's main objectives are to find, secure and retain clients. We obviously teach and coach them our efficient and effective ways in these three areas and much, much more.
What qualities do you look for in a franchisee? What makes a successful Alchemy franchisee?
Someone that's perfectly aligned to our values - family, integrity, kindness, adventure and lifelong learning.
Alchemy's people are resilient and passionate too. Our franchisees come from such vast and varying backgrounds but one thing they all have in common is a gritty, focused mindset and an overwhelming desire to adapt and leverage their skills. Driven by both impact and income.
It's sometimes a controversial thing to say but I always favour attitude over skill set. I believe that with the right approach and mindset you can learn and overcome anything you need to.
How did your franchise adapt during the COVID-19 pandemic? How did you support your franchisees during this time?
As an already virtual, remote business we didn't have to adapt our practical ways of working which gave us a huge advantage. But we did adapt and step up how we supported each other.
We've always fostered a culture of over communication, where our people feel safe speaking up and out. The emphasis on this strengthened during the pandemic. We provided more opportunities for connection, communication and peer learning in our franchise network. We also made sure we had more opportunities for recognition and celebration.
Another significant adaptation was in refocusing and increasing our marketing efforts at Alchemy HQ so that we were in the best position possible to keep attracting high calibre and quality clients.
What other challenges have you had to overcome and adapt to over the years in your franchise and the industry in general?
Before we decided to franchise Alchemy Virtual Assistance, I realised that I had a lot of misconceptions about what the franchise industry was all about.
I had a really enlightening journey to better educate myself. To me, franchising in the loosest sense is caring and sharing.
There are a lot of misconceptions about the Virtual Assistant space too. I pride myself on being an advocate and I always jump at the opportunity to challenge perceptions in a gently rebellious way.
Integrity is my number one core value. The right thing to do isn't always the easiest and along the way I've faced a lot of personal and professional challenges that could have easily resulted in me not making business decisions that align to my beliefs.
What have been Alchemy's biggest achievements/successes to date so far?
I consider the financial performance and personal fulfilment of our franchisees to be Alchemy's greatest achievement.
To me, that is what it's all about. That's why I get out of bed in the morning.
I'm also immensely proud of our ability to attract such great clients. We're fortunate to attract a lot of the right attention too. By this I mean being asked to share our views and quote on industry trends, being interviewed for various publications and podcasts, being invited on to radio shows and even TV features!
One of my more recent personal successes was when Paul (Alchemy's Managing Director and my Husband) and I were chosen as regional finalists for 'Family Business' Award for the second year running in the Great British Entrepreneur awards. I consider this awards program to be the Oscars of the business word. I was absolutely delighted that members of our franchise family were able to represent Alchemy at the glitzy London ceremony. I couldn't attend myself as I was very heavily pregnant.
What does the future hold for the business? What are your growth targets?
The future is certainly bright and exciting!
We have big plans for the Alchemy franchise family. Most of our projects are focused around making life easier and better for our people.
We've had such a huge period of rapid growth and transformation. Our future growth targets are organic, sustainable and very much people centric.
When I'm challenged on this, I always remind myself that I would much rather have a small number of perfectly aligned, high performing franchisees than a higher volume of people who are not quite on the same page.
That's one of the reasons we have such a stringent application process, and we aren't afraid to express our integrity if something isn't quite right.
What expansion plans have you got nationally and internationally?
We've had a lot of international interest from across the globe, but we want to continue to expand exclusively in the UK first. It's our vision to be the Virtual Assistant company of choice in the UK.
What advice would you give to someone considering franchising their business?
Talk to as many people as you can in the franchise space to gain a deeper understanding of what you're about to embark on. Connecting with a variety of franchisors and franchisees (as well as franchise specialists) really helped me cement my goals and ambitions as well as understanding many if the common pitfalls and challenges.
The greatest advice I've ever been given is to learn to listen, trust and strengthen your instincts and place an importance on fostering an unwavering self-belief.
Beyond that I think allowing yourself plenty of resources (support, time and money) for any big transition is always sensible.
If you had to do it all again, what would you do differently?
I wouldn't hold myself back! With the power of hindsight, I've realised that I've slowed and hindered things for myself and the business in so many ways. I think if I could go back and start over, I would definitely invest more in myself and my mindset.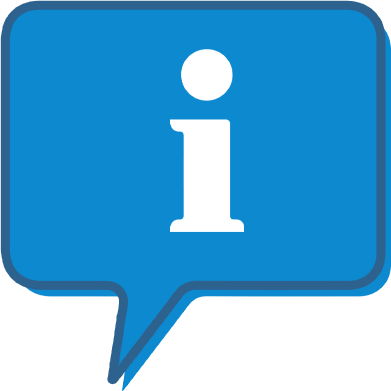 Interested and want to know more about noRelatedFranchisor?
The noRelatedFranchisor profile outlines all aspects of their franchise opportunity and allows you to contact them for further information or to ask a question.