Posted:09-March-2022
Husband and wife team is perfect combination for running a Home Instead franchise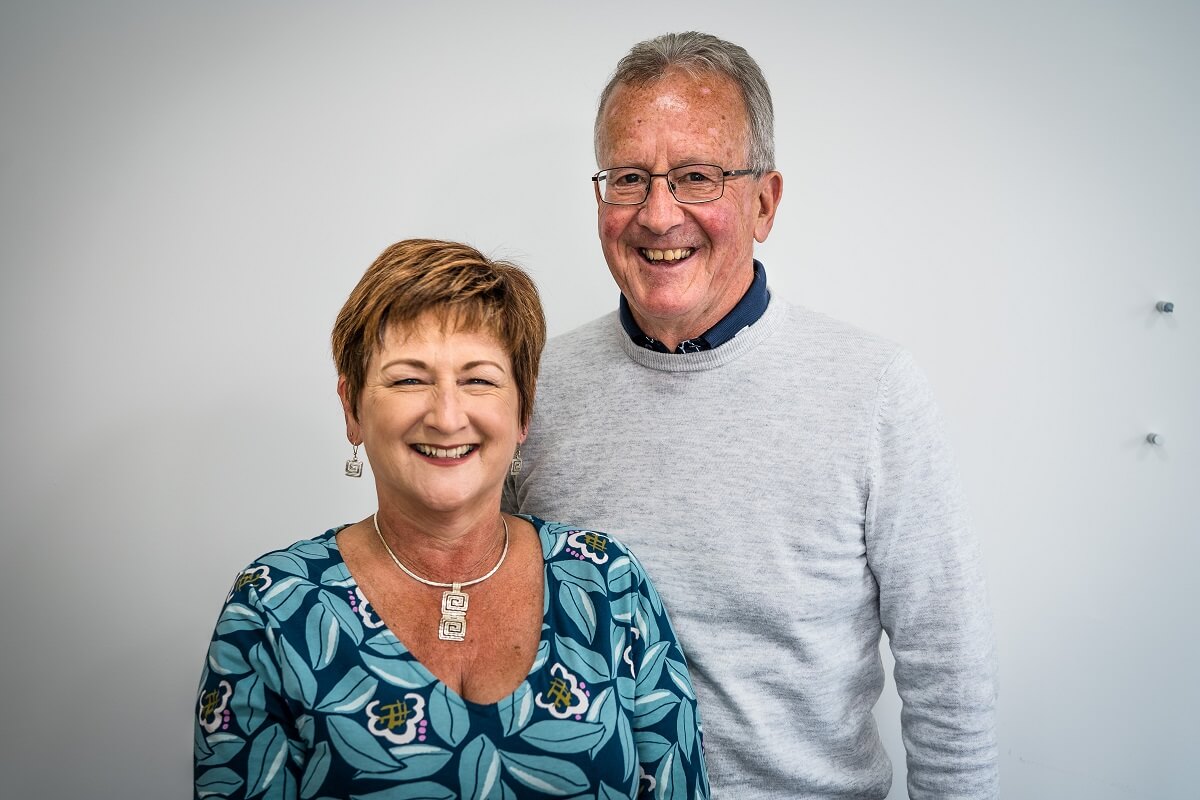 Name: Judy and Will Clay
Location: Kendal, Cumbria
Franchise: Home Instead – South Lakes
Date launched the franchise: January 2018
Can you tell us a bit about yourself and what you were doing prior to buying your Home Instead franchise business?
Before becoming franchisees, we both had experience in managerial roles.
Judy worked in Sales Management roles with blue chip companies and then with Sunrise Senior Living. She realised she wanted to step away from the corporate world and began working as a house manager at a retirement development for older people, where she learnt about Home Instead and the exceptional care they provide, exactly as it should be. As we shared the ethos of the company, this sparked our interest, we realised that we wanted to become Home Instead franchise owners.
Will also had a career in Sales. His last role prior to retiring was as a divisional manager with 600 people reporting to him. After retirement he became involved with property investment and management, where he gained more experience in managing a business.
Additional skills gained since becoming a franchisee include furthering our care knowledge, with Judy gaining a Level 5 Leadership and Management in Health and Social Care. She has also qualified as a trainer for basic life support, safer people moving and handling, as well as City and Guilds Assured dementia and End of Life courses. She also become a registered manager with the CQC.
Will has gone on to also further his qualifications in Financial Management.
As husband-and-wife team with strengths in both business management and care, we work well together and feel this makes a perfect combination to run a home care franchise.
Can you also tell us about Home Instead franchise?
We are a home care company providing non-medical care and companionship to older people in their own homes throughout our local community. We operate out of one office in Kendal, where we have taken on a second adjoining office to use as a training and meeting room. We have been operating since January 2018 and we achieved profitable trading at the end of our second year.
Why did you go down the franchise route? What made you choose the care industry? And why Home Instead?
We felt that having the security of being part of a franchise network was reassuring when setting up a new business. The fact that there was an established business model and tools would be helpful in getting the business off to a great start.
We chose the care sector after having personal experience of trying to find care for a family member and realising how much great care can change people's lives in a very positive way.
We chose Home Instead after extensive research of the sector and feeling that Home Instead offered the best support to their franchisees and really shared our personal values and ethos.
How did you raise the finance?
Personal investment and bank loan through HSBC
What training and support did you receive initially and ongoing?
We took part in comprehensive New Owner Training at National Office prior to starting the business and then have had ongoing support and training both from National Office and other franchise owners in the network. We also have an assigned Business Performance Consultant and Quality Consultant at National Office who we meet with regularly.
How would you describe your day-to-day role as a franchisee
This has changed over the four years since we started the business. Initially we were both very "hands on". We decided on a suitable division of labour with Judy leading the care operations and Will leading on staff recruitment and managing the financial side of the business.
Gradually Will has been able to reduce the amount of time spent in the business and Judy now works 2 days a week. This has been made possible by the development of a strong office support team led by a competent Operations Manager. Judy and Will work closely with the Operations Manager on the strategy and business plans.
Provide information on challenges overcome as well as your key successes to date. Please also detail the steps you have taken to manage the business during the Covid-19 pandemic.
The main challenges we overcame during building the business was creating brand awareness in an area where Home Instead was largely unknown. We had no neighbouring territories and so people didn't know who we were, nor did we have the strong local peer support of other offices.
However, we overcame this and have achieved significant success, gaining an 'Outstanding' rating from the Care Quality Commission (CQC), the highest possible rating for a care provider. We achieved this rating very early on in our journey and the support provided from National Office very much assisted us in helping us achieve this.
We were also proud for our third year running to be awarded the homecare.co.uk top 20 for North West England as the top regional providers, based on independent reviews.
We are proud to have achieved Cornerstone awards 1 – 5 and Presidential Awards 1 and 2 from Home Instead National Office within our first 4 years, internal awards recognising the financial success of the business. We were only just short of hitting the £175k Presidential Award in January 2022, which we hope to have achieved by March 2022.
In January 2022 we were very proud to win the Great British Franchisee Award.
Another amazing success is building a fabulous team of dedicated key players and CAREGivers who are passionate about making a real difference to the lives of older people within the local community.
During the pandemic we regularly reviewed and changed our services in line with ongoing regulations and restrictions, constant adherence to PPE guidelines and maintaining a high level of cleanliness to keep our clients and CAREGivers safe. We were aware of our role within society during the lockdown periods, and kept the safety of our clients, caregivers and wider community at the forefront of our minds throughout.
We also offer ongoing health and mental wellbeing support and resources to our CAREGivers, making sure they are happy and healthy and able to provide 'outstanding' support to our clients.
Has becoming a franchisee changed your life, if so how?
We both had ambitions to run our own business and through Home Instead we have been able to do just that. This is more than just a business though – we know that our team are changing people's lives which makes us hugely proud and gives us great job satisfaction.
We now have a stable financial future and the opportunity to follow our dreams.
How do you achieve a work-life balance?
This has become easier as the business has grown. In the early days as a husband and wife team we felt it was important to have a "curfew" in the evenings after which we stopped talking about the business!
We have worked hard to build a self-sufficient office team who are empowered to make decisions in our absence but know where to go for support when needed. We are now able to spend more time away from the business and have achieved a great work life balance
If you have staff, how do you retain your best staff and keep morale high and productive; how do you incentivise your staff and recognise success?
We have fully implemented 'My Learning Cloud' and made the most of training opportunities via the Home Instead Academy, both of which are internal training and development platforms provided through National Office.
All of our staff have personal development plans which are reviewed regularly with their line managers. Alongside this, we have invested in external courses for our team, including a Level 5 Leadership and Management in Health and Social Care for our operations manager which she is currently undertaking.
To incentivise our staff, we focus primarily on promoting from within our existing workforce. Six of our key players were previously CAREGivers. Our previous Deputy Care Manager started as a CAREGiver and worked through several roles as the business grew. This way they all feel personally invested in the business and are passionate about everything we do.
We feel it is right to reward our staff for the amazing work they do every day in keeping our clients safe and well within their own homes, so we regularly provide vouchers, flowers, chocolates, cards and plenty of bottles of fizz to thank our staff for going the extra mile.
We make a point of paying very competitive rates of pay alongside all the rewards and recognition. We have recently introduced "anniversary bonuses" to recognise length of service.
We also like to recognise and acknowledge the amazing work our staff do by sharing their stories, skills and contributions on our social media pages and through our client/CAREGiver newsletters.
Can you tell us about any community involvement, including any local partnerships, incentives or charity work you are involved in?
Judy is a trustee for South Lakes Dementia Community, a local charity which promotes making the area more dementia friendly. The group runs monthly dementia drop-in hubs where people can access information and support.
Judy and our trainer, Dinah are both Dementia Friends Champions, able to provide free dementia training to individuals and groups throughout the community.
Will often runs Scam Awareness talks in the local community for groups including the Women's Institute and Probus, helping the older community stay safe online. Although these have been curtailed throughout the pandemic, it is something we plan to continue as restrictions ease.
We have run many successful community campaigns throughout the pandemic- including an easter egg gifting campaign and 'Be a Santa to a Senior' where the local community were asked to donate gifts to older people who may not receive one at Christmas. Our Community Engagement Officer, Rachel has been instrumental in organising these community initiatives, and is currently planning a fundraising walk in October, and a garden rescue project for a local community group, as well as a bake off event!
What is the most invaluable piece of advice you could give someone looking to buy their first franchise?
Do extensive research and ensure that you will get great support and training from your franchisor. Speak of existing franchisees to understand how their journey has been and what the challenges and rewards could be.
In your opinion, what makes a successful franchisee?
Having great people skills and a strong business background are really useful. Being open to learning and prepared to follow the model.
Embed the values that are important to your business. For us these are: honesty, openness and respect. We encourage our team to deliver these values to our clients every day, and our team at all levels know from their very first day that they should follow our mission; to deliver the kind of care we would want for our own loved ones, nothing less.
Our mission and values are embedded into everything we do, and the importance of following these values is revisited at quarterly meetings.
What are your plans for the future?
To continue our growth trajectory, we appointed an operations manager in the summer of 2021 who has proven experience and success for a couple of major UK brands. We also have a detailed business plan which is constantly updated, including a workforce plan to help us in scheduling key player recruitment. Our business plan is reviewed at a high level every month and in detail every quarter.
If we have any prolonged absences from the business, we have a business continuity plan in place. By appointing an operations manager, we are sure that if we are not there, daily operations will remain stable, and our team know what to do.
We are in the process of taking on a General Manager who will work closely with us on the strategic development of the business and also manage the team on a day to day basis. We will spend more time away from the business knowing that it will be in safe hands.
If you had to do it all again, what would you do differently?
Nothing! We love being part of the Home Instead network.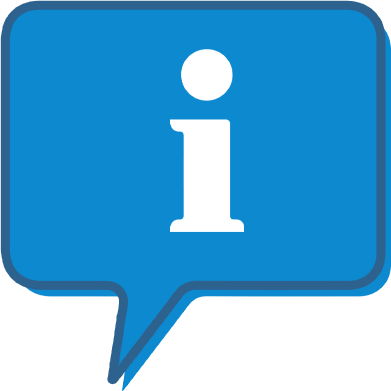 Interested and want to know more about Home Instead?
The Home Instead profile outlines all aspects of their franchise opportunity and allows you to contact them for further information or to ask a question.