Buying a master franchise
Article by Iain Martin
The Franchising Centre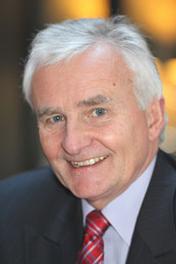 A Master Franchise in effect is a franchise of how to run a franchisor business for a specific brand. This means that as a Master Franchise owner, you would acquire two separate business systems – the first being how you would run a local 'unit' franchise, and the second how you run a franchise network.
The key to your success will be the quality of the unit franchise model. You will run at least one pilot operation yourself, to 'tune' the system for the UK market, to ensure that you understand the system and its idiosyncrasies fully, and to enable you to be able to train and support additional franchisees successfully. And very importantly, you will want to ensure that the model is profitable and has predictable revenue streams.
The Master Franchise system should give you full details of how to recruit, train, support and motivate a network of franchisees. In other words, it documents how the franchisor has built their domestic network successfully. A Master Franchise can be for either a whole country, or a region.
Both systems should be fully documented, with their own Operations Manuals, and associated systems/technology.
When you conduct your due diligence on a franchise system that you are considering bringing to the UK, here are some of the issues I would recommend that you consider:
Does the franchisor have a real passion for and belief in their brand – or do you sense that they are just 'in it for the money'?
How responsive is the franchisor to your queries; how structured are they in the way that information is presented to you? Have they thought through what you need to know, and when you need to know it, and the best way of communicating that to you?
Is the Franchisor's domestic operation successful, and fully proven – this may seem an odd question to ask, but in the current economic climate a number of (especially) US brands have deliberately looked to the international market to boost flagging domestic sales. In addition, you will sometimes come across brands with only a handful of outlets in their domestic market, and the question is to what extent is the franchise development system really proven? You should check out the unit economics across the network – easy to do when a franchisor is obliged to produce a disclosure document, as in the USA. Ask about any current litigation, 'churn' amongst franchisees, etc. Ideally, you will be able to speak with a selection of domestic franchisees directly.
You should establish the franchisor's motivation for wanting to award a Master Franchise in the UK – is the UK strategic for their international growth – if so, why? What is the international vision, and associated development plan – and what resources have been put in place to support it?
Has the franchisor undertaken any form of UK Market Entry study to establish that the concept will work in the UK? Ask to see a copy of the study, or market research which has been undertaken. How has the franchisor determined the fee structure for the UK? If regional Masters, on what basis have the regions been determined?
Are there other Master Franchisees? If so, can you speak with them? If not, and you are in effect a 'guinea pig' Master Franchisee, what guidance has the franchisor taken to determine the best way of structuring their international offer? As the first Master, you may be able to negotiate a preferential deal, subject to you being prepared to work closely with the franchisor to refine all aspects of the systems, and also your willingness to become a reference for other prospective Masters.
You need to be very clear about the nature of the support you will receive – both initial and ongoing. What is going to be provided, and how will it be provided – eg will all training be at the franchisor's HQ, or will some be in-country? Who will pay for expenses – or are they included in the package price? Does the franchisor have global contacts to whom you can be introduced to secure UK business?
You should check out your exit options – what constraints are there on the transfer of the business to someone else? What approvals are required? Does the franchisor take a percentage of the goodwill payment?
As you will appreciate from this brief checklist, there is much to consider when looking at the option of a Master Franchise; however, for ambitious senior executives, it can be a very rewarding route – there are now several examples of Master Franchisees who have sold their businesses for multi-million pound sums – often, but not always, by way of a trade sale. So you would have the challenge of building and running the business, for which you would receive salary and dividends – plus the potential of an exit after 5-10 years, and the receipt of a handsome capital sum.
Given your likely initial investment, and the level of commitment required, you should consider using a professional advisor to help guide you through the international franchise maze.
To ask Iain a free question on franchising, please fill out the question form here.
Last Updated: 24-January-2020