The role of the Master Franchisee
Article by Iain Martin
The Franchising Centre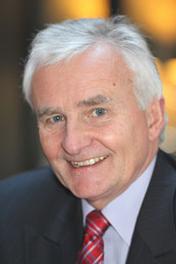 In effect, a Master Franchisee, especially at country level, will replicate what a franchisor does in their domestic market. In practice, this will include:
Setting up at least one 'pilot' franchise unit to adapt/prove the concept in their territory
Once proven, set up a franchisee recruitment system (marketing, response handling, etc)
Recruit 2-3 'pilot' franchisees to test and refine training and support systems – and prove unit economics in other locations
Build franchisee network
Build an appropriate infrastructure for ongoing training, support and communication with franchise network
Dependent on the franchise model, the Master Franchisee may also be responsible for national marketing initiatives, including the securing of national accounts on behalf of the network
When a Master Franchise is awarded, the franchisor provides a business model for both service delivery to the end user, and a model for how to be a successful franchisor. The business model will include all aspects of branding, marketing, training, support, and a management/administrative format.
The Master Franchisee brings local market knowledge, including that relating to local legislation which could be associated with Health & Safety, employment, regulatory issues (dependent on sector), securing property etc; they will also understand local demographics, staff recruitment details – in effect everything that is country-specific, rather than brand-specific. Thus the role is one of partnership, where both parties bring complementary knowledge and expertise to the table, and as a result, the business has the best chance of succeeding in a new country.
Normally, a Master Franchise will enjoy more flexibility in terms of how the business is run, than say a unit franchisee. They will have authority to tailor the brand to the local market (with the approval of the franchisor) – a good example would be in the food sector, where perhaps 10% of a menu is adapted to allow for local preferences.
A strong Master Franchisee will have no hesitation in drawing on the expertise and experience of the franchisor – after all, this is what they have purchased, and if they thought they could do it themselves, why pay licence and royalty fees? The Master should view the franchisor as a resource available to them as required to help ensure success – they should not view the franchisor as 'Big Brother' trying to catch them out, or a company that just wants to milk them for as much fee income as possible. If this is the reality, then I would suggest the relationship is unlikely to be long-lasting!
Dependent on the corporate and ownership structure of the business, the Master may have responsibility for managing an exit strategy. This will require the achievement of certain development and financial goals, and identifying an exit route (trade sale, IPO, MBO et al). This is of course the normal point at which the Master can realise a significant capital gain on their initial investment.
To ask Iain a free question on franchising, please fill out the question form here.
Last Updated: 24-January-2020