Could a franchise broker help me find the right franchise?
Article by Iain Martin
The Franchising Centre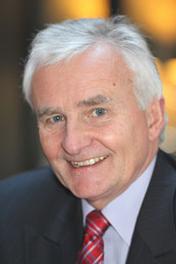 Good question. As franchising continues to expand in the UK, there is a growing number of intermediaries offering franchise brokerage services; in this article, I'll consider the pro's and con's of using a franchise broker to help you in your search for your 'ideal' franchise.
A franchise broker (sometimes also described as a franchise consultant), is an intermediary, who represents a number of franchise brands, and works with individuals wishing to acquire a franchise, helping to 'match' them to one of their brands.
A good broker will do much more than just make the introduction – they will work with a prospective franchisee throughout the appraisal process, and will provide support as required - as mentioned below.
Let's consider some of the reasons why you should consider using a franchise broker:
Matchmaking expertise.
The franchise broker will work with you to gain a full understanding of your commercial experience, transferable skills, lifestyle aspirations, financial requirements and concept preferences.
From their knowledge of the franchisors with whom they work, they will know the preferred candidate profile ('must-have' attributes, 'nice-to-have' attributes), and can ensure that they direct you towards a brand which is likely to welcome your application, because of its relevance.
As an aside, many franchisors find that they need to generate around 100 enquiries (via magazines, internet, exhibitions etc), to be able to award 1 franchise – so receiving a qualified candidate via a broker, can be a very attractive proposition for them.
Management of the application process.
Not only will the franchise broker know what documentation a specific franchisor will require, but will also be able to describe to you how their recruitment system works – if you like the 'roadmap' from initial contact through to being awarded a franchise.
Essentially, this is a process of information exchange, where you provide the franchisor with full information about yourself, and they provide you with details of how their concept operates, give you opportunity to speak with existing franchisees, and undertake additional 'due diligence' as required to come to a decision to proceed.
The broker should be able to assist along the way – maybe helping with securing finance, or with the production of a business plan. If the concept is a good match, they will do all they can to help you secure the franchise – and if not, will be able to introduce you to other concepts which address whatever 'show-stoppers' came up during the current application process.
Cost Effective.
The franchise broker is paid a fee by the franchisor if you are awarded their franchise – so there is no direct fee payable by you for the brokerage service. It's worth mentioning that you don't pay any more to the franchisor for using a broker – the franchisor views the fee as a marketing cost, which is in any case built into the initial franchise fee structure.
Helping you to avoid the 'bad guys'!
Most prospective franchisees will not be experts on the franchise marketplace – with almost 1,000 brands being offered as franchises in the UK, it's challenging enough for those of us in the industry to keep abreast of developments!
Franchise brokers who are affiliated to the British Franchise Association, will normally only discuss with you franchises which are themselves BFA members, or which have been developed in conjunction with BFA affiliated professionals. So whilst not a guarantee that all will turn out well, your risks are minimised.
The two main con's normally cited against brokers are:
They only represent some of the brands available.
This is true. However, in my opinion, there is no such thing as one unique 'ideal' match for you. There will be a number of concepts which will work well for you – the difference between failure and success normally depends more on the attitude, enthusiasm, energy and ability to follow the system, than it does on the concept itself.
So my contention would be that there is no necessity for the broker to represent everybody – as per point 4 above, there are quite a few, that all prospective franchisees would do well to avoid! However, the broker should have sufficient variety of concept, investment level and local availability to be able to discuss credible options with you.
Since a broker is paid a success fee, they will direct you to those paying the most commission, and do all they can to persuade you to sign-up.
Well, some brokers may work this way – so it will be important to ensure that the person you choose to work with is one you can trust. But of course, its not the broker who is selling/awarding the franchise – it's the franchisor; and credible franchisors will be as keen as you are to ensure that you have what it takes to succeed – so they won't offer a franchise to you, if they have significant doubts.
In addition, and speaking personally, whilst it's always nice to receive a fee, my real job satisfaction comes from seeing a 'square peg in a square hole', and hearing candidates making comments along the lines of: "I would never have thought of this concept without your help and guidance; its working so well for me – thank you for your help!"
However you choose your franchise, I wish you great success as a franchise owner, and trust that like more than 35,000 others in the UK, it will be one of the best decisions you have ever made.
Iain Martin is a BFA-accredited Qualified Franchise Professional, and has been working in franchising for almost 20 years; he is a director of The International Franchising Centre, Kyros Franchising, Franchise Resales, and Mr Franchise – companies which provide matchmaking services to the franchise industry.
To ask Iain a free question on franchising, please fill out the question form here.
Last Updated: 24-January-2020