Which franchise will make me rich!?
Article by Bill Hendrie
The Franchise Development Centre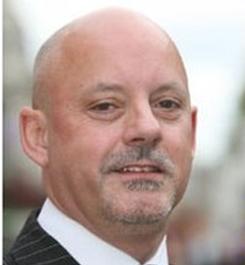 The first point that I would make here is that a franchise does not make you rich. You have to make yourself rich. The franchise model is merely a vehicle that may allow you to become rich if you have an aptitude for what you are doing and work hard at it.

My second point is "what is rich?" My definition of rich would certainly be different from a millionaire's definition which in turn will differ from a billionaire's. So 'rich' is a subjective term.

Most people buy a franchise to achieve a lifestyle and not everyone wants the same lifestyle, so a starting point may be to decide what kind of lifestyle do you want? Is it the flexibility and freedom that running your own business can offer (which enriches the quality of your life) or are you seeking 'riches' in terms of a bank balance, which may in turn diminish your quality of life due to having to work harder and put in longer hours.

So there is no one answer to the question. Assuming however that it is material wealth that you seek then there are certain aspects of any franchise model that you should look at which may point you in the right direction.

How to find the best franchise business for you:

Firstly talk to existing (and if possible previous) franchisees. Find out if their franchise has made them rich. Make sure that the franchisor gives you a full list of existing franchisees and does not 'cherry pick' the successful ones for you to speak to. Talk to and visit as many as possible. It is almost impossible to determine whether an individual has a successful business over the phone!
Ask to see the franchisors audited accounts (all ethical franchisors should allow this). It is reasonable to assume that if the franchise model is making the franchisees rich then the franchisor will in turn be making significant profits.
Talk to your bank. They may have knowledge of the franchise that you are interested in. Whilst they will not divulge specific information, if you present a business plan whose projections make you rich, your bank may be aware that this is unrealistic by comparison to what existing franchisees are achieving.
Look at the upfront investment required to start the business. Whilst it is true that you can pay a lot of money for a franchise, and there is no guarantee it will make you rich, it is also the case that a low cost home based franchise for example is unlikely to ever make you a millionaire.
Find out what the Return On Investment is. If you invest £100,000 will you double/triple it?
Pick a business with longevity. There are always 'fads' available which may give you a healthy income over a short period of time and then become out of fashion. Are we still as in love with 'cupcakes' for example, as we were two years ago or have we moved on to the 'next big thing?'
Choose a franchise that will allow you to expand your business to multiple sites/territories/vehicles. This will allow you to adopt a management role in the business by employing staff as opposed to being an owner/operator.

Often the 'riches' in a franchise model are to be gained at the point of exit when you have built up a re-sale value in the business. So, bearing the last point in mind, you should look for a franchise that will allow you to build business over multiple territories with staff. One where the franchise does not rely on you daily to perform an operational function and where to a certain extent you are detached from the day to day functions.

By ensuring that the business can run on a day to day basis without your input, you create a greater re-sale value than you would if every facet of the business relied on you. For example if I was to sell a single van based business where I drove the van, the new buyer would hope that the clients who used me would use him. Whereas if I sold a multi-van business and the new owner retained the existing drivers, in all likelihood he would also retain the clients, making the business more valuable.

To recap on my first point, no franchise can guarantee to make you rich (and be wary if it says it can), but the more time and effort that you take with your research, the more likely you are to achieve what you want.

To ask Bill a free question regarding franchising, please click here to complete the question form.

Last Updated: 05-January-2016