Bill Hendrie of The Franchise Development Centre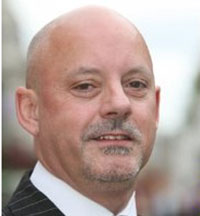 Bill has been active in franchising since 1994 working with both franchisors and franchisees. His business background covers a diverse range of sectors from retail to recruitment with his roles encompassing customer service, training, sales and marketing.
As Franchise Director of a national recruitment company he has been instrumental in the launch of numerous successful franchisee start- ups.
As a consultant working with The Franchise Development Centre, Bill's methodology to successfully grow a franchise is a mixture of 'inspiration and perspiration'.
A combination of, creative thinking and hard work, is his recipe for growing a business.
Bill's approach to 'consultancy' is one where he not only offers 'best advice', but actively works with franchisors to ensure that in practical terms, his strategies pay dividends.
He views success as a team effort and sees his role as one where he becomes an 'associate member' of the franchisor's team, with the responsibility to ensure that their franchise model is properly constructed and gives the franchisor every opportunity to make their franchise grow.
Bill is an active member of the British Franchise Association, having held both regional and main board positions. He is also a former chairperson of the Franchise Group for Scotland.
To ask Bill a free franchise question, complete the question form here.