Posted:15-June-2023
New TaxAssist Accountants shop opens in Broxbourne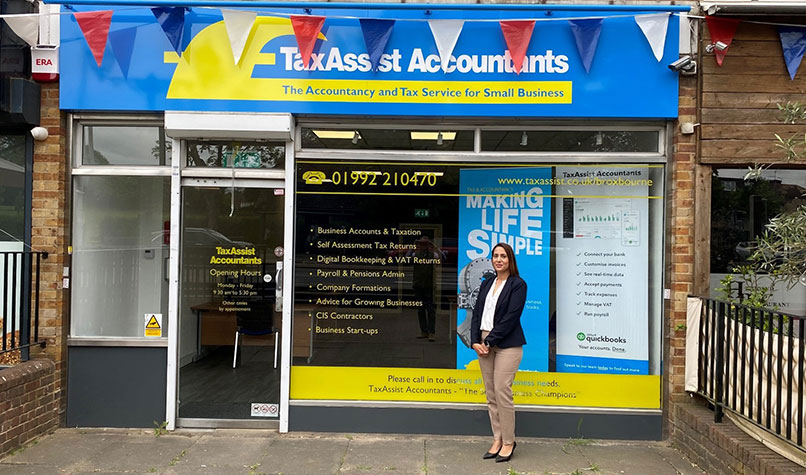 Saher Rizvi has opened a new walk-in tax and accountancy shop at 7 The Precinct, High Road, Broxbourne EN10 7HY.
Saher Rizvi MAAT, who joined the TaxAssist network in 2022, has now launched a shop in Broxbourne in Hertfordshire, aimed at individual taxpayers and small to medium sized businesses.
"I've had a great first year meeting with new clients and building my practice and I'm excited by this next phase of expansion," said Saher.
"The shop is in a great location and I've already had lots of enquiries from people interested in the range of services that we provide, which include self-assessment tax returns, year-end accounts, payroll and bookkeeping, as well as financial services, R&D tax credits, employment law, business-starts ups, debt recovery, business planning and cash flow management.
"I'd encourage anyone interested in finding out more about our services to contact me for a free initial consultation. I'm happy to meet with clients at their convenience if they give me a call on 01992 210470, or I can be contacted via my website www.taxassist.co.uk/broxbourne"