Posted:12-October-2021
Rural location leads the way in franchise growth
The pandemic has been the ultimate disrupter and has changed everything. It is pretty much accepted that its impact will revolutionise everything from how we work to how we live. Launching a business near the start of it, caused one franchisee to really examine her territory and look at how to utilise it to the fullest.
Asha Richardson took over Razzamataz Penrith in July 2020, with just 35 students. In just over a year, the school has grown to more than 250 students. "I launched in the middle of the pandemic, which of course was pretty overwhelming and I did question whether I had made a huge mistake," explains Asha. "But when I looked at what the other schools in the network were doing and how they pivoted their business online and the amazing testimonials from customers, it gave me such a lot of hope."
Razzamataz Penrith operated as a mid-week school, which is different from many of the schools in the network which run on a Saturday. Although Asha believed that she would eventually open on a weekend, her plans changed based on her market research.
"As a mum myself, I could do a lot of my own research by talking to other mums and friends to find out what their preferences were," says Asha. "When I considered the school as a whole, including the huge demand I had for the parent and baby classes with Tiny Tots, my idea was to expand to different areas within my territory during the week rather than open on a Saturday. After talking through my ideas with Denise and Charlotte at Head Office, we devised a strategy that I strongly believed would work."
Asha started by renaming the school to Razzamataz South Lakes and continued the classes in Penrith while also launching in Kendal and Appleby. She runs the popular Tiny Tots and Tots classes from 9.30am-1.30pm, with only a handful of places still available. The theatre school then runs from 4pm-8pm in the same venue. This timetable is repeated for the other two locations.
"We ran the timetable only in Penrith to see how popular it would be initially," explains Asha. "When we understood that it would work, we then rolled it out to the other locations, allowing us to be consistent in our approach. The flexibility of the working week suits me really well as I'm a mum to my little boy Lennox and my husband works long hours in the week. We can keep the weekend for family time and I can do the admin and prep on the days the schools are not running."
One of the most significant reasons for Asha to be able expand and grow her business so successfully is because Razzamataz Head Office introduced Managers Training, allowing one of Asha's team to be promoted and stand in for her at any time.
"My teacher Amber attended and she is now able to run the classes with an assistant," adds Asha. "She can also speak to the parents and deal with a lot of the admin, which frees me up if I can't attend for any reason. The only way to manage such a busy timetable is to have supportive and reliable staff."
One of the unexpected benefits of expanding in this way is the support that Asha can offer performing arts teachers in this area as she explains: "This is quite a rural area and there isn't much opportunity to work in the arts. When I initially interviewed teachers, I was looking at offering them three hours a week teaching. Some teachers are now working for us for more than 20 hours a week, so we provide a large chunk of their income."
Razzamataz Theatre Schools is a franchise business that has very successful franchise structures. Although the majority of the schools operate on a Saturday, Asha's work with Head Office has been instrumental in offering a new approach for future franchisees and those in the network looking to expand during the week.
"The model that Head Office have is easily duplicated to work during the week, we just tweaked it to fit our area and the mid-week offering," says Asha. "Being located in the one location all day has really allowed us to get to know the area well and build on community values to ensure the family feel we have created remains, despite our growth. In fact, the larger we grow, the more opportunities we can give for both teachers and students, so we are very excited to build on what we have created over this last year."
Razzamataz Theatre Schools is a multi-award winning franchise, having recently been named as Best Franchise in the £2-£10m network turnover category, at the WorkBuzz 2020/21 Best Franchise Awards.
Denise Hutton-Gosney is the Founder and MD of Razzamataz and has been supporting Asha with her phenomenal growth. "Asha is an incredible Principal and so committed to the Razzamataz brand," explains Denise. "We have loved working with her to create a new way of expanding and are delighted that the Managers Training has been so instrumental in allowing her to create the business structure that most suits her and her family."
Razzamataz franchisees come from all walks of life but share one common goal; to improve the lives of babies, children and young people through performing arts. Experience is not necessary because of the full support and training offered.
Razzamataz is a low investment franchise costing between £8,000 to £10,000. To support the difficulties since the pandemic, there is a grant for £5,000 for selected candidates if you sign to join the team before the end of 2021 to launch in 2022. Razzamataz offers excellent investment potential with franchisees reporting six figure turnover and 70% gross profit.
Join our team
We are looking for dynamic and passionate partners to own a Razzamataz Theatre School. All training is done remotely from the comfort of your own home!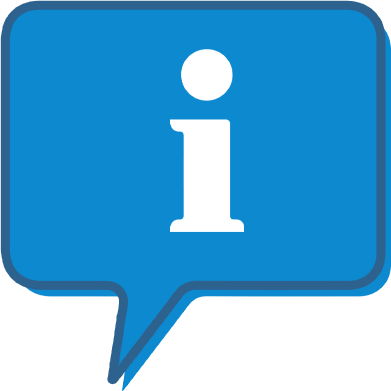 Interested and want to know more about Razzamataz?
The Razzamataz profile outlines all aspects of their franchise opportunity and allows you to contact them for further information or to ask a question.