29-September-2021
Busting common myths about van franchising

With over 400 franchisees in the UK and Ireland, Snap-on Tools is one of the largest and most easily recognisable van franchises in the country. National Franchise Manager, Lisa Law, discusses five of the most common myths surrounding the concept of van franchising.
Myth 1: you need to be a pushy salesperson!
It's a common misconception that van franchisees will need to use hard selling tactics to make a living. Whether your business is based around a product or service, sales experience may be an advantage, but building great relationships is key. People buy from people, so the most important thing is to be passionate about what you do and offer the best customer experience to keep people coming back for more and recommending you to others!
80% of UK franchisees say that appearing to be part of a larger brand is important and helps with sales. This is because, when you buy into a franchise, much of the groundwork has been done for you in terms of brand awareness and territory profiling. For example, at Snap-on, we survey a territory and identify customers prior to franchisees hitting the road and then send out fortnightly marketing materials.
Most van franchises will have similar launch and support mechanisms in place to help generate those all-important sales.
Myth 2: being a van franchisee can be lonely
Far from feeling lonely, van franchisees often say that one of the things they enjoy most getting to meet and interact with different people every day as they travel from customer to customer.
When you become a franchisee, with any brand, you become part of a team so the thought of being a lone van driver shouldn't be a deterrent. A good franchisor will organise regional and national events for its franchisees to get together and train and socialise. It's up to you how involved you want to be but you'll have access to a community of likeminded individuals who understand the business and can offer support. At Snap-on, we also bring groups of local franchisees together every month in a round-table environment to share best practice and plan sales techniques. Many of them use things like WhatsApp groups to chat to each other every day!
As well as your fellow franchisees, your head office support team will be in regular contact with you from day one. Being a franchisee means you're in business for yourself but never by yourself.
Myth 3: van franchising is like buying a 9-5 job
If you want a job, you shouldn't be investing in a franchise, van or otherwise. Whilst on the surface, operating a van franchise may appear to start and finish each day with the turn of a key, it's important to understand that's not the case. You'll also need to complete your back-office admin, as well as stock control and general upkeep of your vehicle.
A van based franchise allows you the freedom to decide how you want to run your business; because that's exactly what it is – your business. No one is going to call you to get you out of bed every morning, keep your van clean and stocked or go and visit your customers for you. Motivation, discipline and hard work are the key ingredients to being a successful franchisee.
When considering van franchises, if working hours is a priority for you, be sure to ask to speak to existing franchisees for a true understanding of what's normal for the business. We insist that all our prospects take two to three van rides with existing franchisees for a real hands-on look at what being a Snap-on franchisee is really like.
Myth 4: vans franchises can be costly to run
Initial costs for a van franchise will obviously include the purchase of your vehicle. To keep costs down, look for a franchise system that has support processes in place to help with vehicle purchases. For example, Snap-on has a relationship with Mercedes in order to secure the best purchase price and finance options for our franchisees. We also help financially with the deposit on the vehicle to keep business start-up costs down.
As a van based franchisee you'll immediately benefit from low overheads and low running costs. More often than not, you'll start as an owner-operator so won't incur any staff costs. You also won't have to worry about rent and rates that come along with office space or a retail unit. This means a higher profit margin can be achieved from the outset of the business.
Be sure to look into the possibility of tax reliefs associated with branded vehicles!
Myth 5: there's no scope for growth
You may have reservations about investing in a van franchise because you perceive there to be limitations on growth and earning potential. As with any franchise, you're limited only by your own ambitions and determination to succeed. In fact, 30% of all franchisees in the UK own multiple units or territories.
Most van franchises are designed to be owner operated, at least initially, and run very successfully in this manner. But equally, most have scope for expansion and growth through a multi-van model. In a nutshell, this means buying a second van and employing someone to run it for you within the same territory if the market will allow. Alternatively, you could invest in a second territory and run a second van there, again with an employed assistant. Snap-on has developed several routes for expansion and now, 15% of our franchisees own multiple vans and territories.
The structures in place to achieving a multi-van franchise will vary from franchisor to franchisor so, be sure to discuss what strategies and support is in place during your due diligence process.
Whether you want to be an owner-operator or build a multi-unit franchise, there are plenty of van-based opportunities that you can explore. There are no 'best kept secrets' associated with a profitable van franchise; thorough due diligence and simple hard work are the keys to success.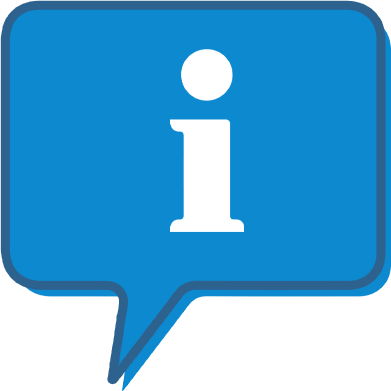 Interested and want to know more about Snap-on Tools?
The Snap-on Tools profile outlines all aspects of their franchise opportunity and allows you to contact them for further information or to ask a question.