Posted:20-October-2020
Recognition Express West Scotland Lands National Contract for The Salvation Army Modern Slavery Face Mask Campaign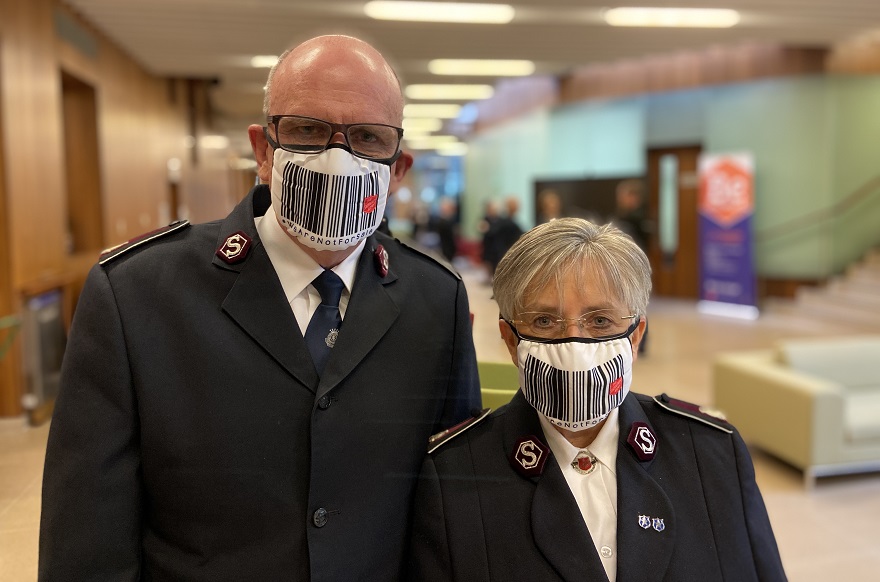 Face masks designed to spread awareness of modern slavery have been launched by The Salvation Army. The masks have been supplied by Recognition Express West Scotland. October 18 was World Anti-Slavery Day.
The church and charity is concerned that lockdown measures are making it harder for the public to spot and report the signs. It is hoped the new facemasks can remind the general public how widespread modern slavery is and how to report someone being exploited.
Recognition Express West Scotland has been working with The Salvation Army since 2003, supplying promotional merchandise, staff ID badges and name badges. Owner Stephen Price, said: "We are proud to be involved with this campaign and it has been an enlightening project to work on. I have a far greater awareness of this very serious and worrying issue and hope that the striking imagery on the face masks encourages people to find out more about tackling modern slavery."
The face masks feature a barcode to symbolise how slavery treats people as objects that can be bought and sold. Each mask can be bought for £5.99 via the organisation's online shop: https://www.sps-shop.com/100892 with all proceeds going towards the charity's Victim Care Fund. This fund provides vital additional support to help survivors of slavery move on with their lives.
Major Kathy Betteridge, The Salvation Army's Director of Anti Trafficking and Modern Slavery, adds: "People are being exploited as slaves in villages, towns and cities across the UK but help won't reach them unless people report their concerns.
"We are worried as lockdown restrictions mean we are spending more time at home and there are fewer opportunities for suspicions to be raised.
"Wearing one of our branded masks can help remind the public to be aware of the signs of modern slavery and how to report any concerns. It will also send a clear message of solidarity to those who have been abused through slavery.
"To join the campaign and spread the word please wear your mask, take a selfie and share it online with #WeAreNotForSale on Instagram, Twitter and Facebook and tag The Salvation Army UK. You can also add our #WeAreNotForSale20 frame to your Facebook profile picture.
"In today's world, the public wear face masks to protect others, but victims of slavery have been 'masked' and silenced by those exploiting them for years."
The Salvation Army has held the government contract to provide specialist support to adult victims of modern slavery in England and Wales for more than nine years. In that time, the organisation has supported more than 10,000 victims, through safe accommodation, outreach support and specialist services tailored to each individual.
Victims of modern slavery have been found working in a range of situations, including construction, farming, factories and the hotel trade. Anyone could come into contact with a victim of modern slavery without even realising; however there are some tell-tale signs:
Some are physical: they may look uneasy, unkempt, or malnourished; they may have untreated injuries.
Some are less obvious: someone paying for their travel; someone speaking for them; they may be picked up and dropped off from work at unusual times; they may not be sure of their own address.
Now more than ever The Salvation Army needs the public and frontline workers to be vigilant in spotting signs of slavery happening around them. The confidential 24/7 referral helpline 0800 808 3733 is there for anyone who suspects that they or someone they have come across may be a victim of modern slavery and in need of help.
To learn more and support the campaign please visit: https://www.salvationarmy.org.uk/modern-slavery/anti-slavery-day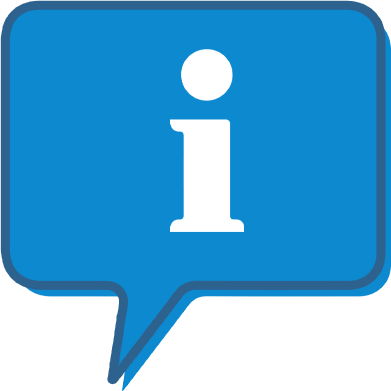 Interested and want to know more about Recognition Express ?
The Recognition Express profile outlines all aspects of their franchise opportunity and allows you to contact them for further information or to ask a question.