Business Partnership Franchise
Business Partnership...the UK's leading independent business brokerage
Established in 1979, the Business Partnership is a network of professional business brokers across the UK; we connect serious business sellers with serious business buyers.
By understanding each business we are looking to sell, and by recognising the ambitions and requirements of potential buyers, we have built a successful network of 25 regional offices across the UK.
Each of our offices has intimate knowledge of the local market place, from retailers and small businesses to larger companies up to the value of £5 million.
We are looking for self-motivated professionals interested in working with small to medium sized businesses to join Business Partnership. So, if you are looking for career change and the thought of building your own brokerage business excites you, then contact us today for full information on our franchise opportunity.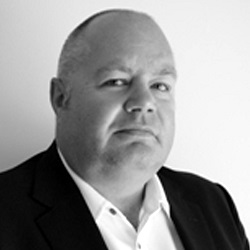 "I'm proud to be the longest standing regional partner in Business Partnership having bought the franchise in 2000.
Once I had taken on the franchise and undergone the initial training, I was out valuing businesses immediately and took my first instruction in my first week of trading.
My wife Beverley joined me after a couple of years and we are equal partners in the business. We sell every type of business, from small retail businesses such as sandwich shops, cafes, gift shops and hair salons etc., right up to larger concerns worth £1 million or more."
Greg Towers, Regional Partner, South Yorkshire & North Derbyshire
The Business Partnership franchise opportunity
Business Partnership brokers develop an intimate knowledge of their local market place, then work closely with their clients to help sell their business(es) by offering a tailored service unique to their needs. By understanding the personal and professional significance of business decisions, our partners provide their clients with bespoke, confidential support at every stage and are a consistent point of contact for them.
The commitment of the Business Partnership to honesty and clarity allows our partners to run a flexible and rewarding business with income levels that can exceed £100,000 per annum, often much more.
We are now looking to expand our network and are keen to speak to those individuals who enjoy engaging with people. You will have gained business experience at a senior management level, perhaps even run your own business.
Another key advantage of the Business Partnership is that is can be run successfully alongside other consultancy business/work you may have. Though whilst having experience in consultancy can be an advantage, you don't necessarily need to have experience in this field as our comprehensive training allows any professional to start their own consultancy business.
The financials
Investment: £29,500
Working Capital: £15,000
Income potential: £50k to £200k plus
Monthly Fees: £600pm
Marketing fee: £100 - Spent on behalf of all partners as a national level
No other fees are payable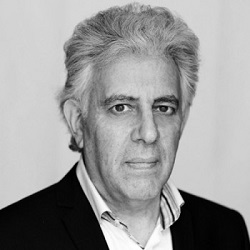 "I've been Business Partnership's regional partner for Scotland West since 2016.
The franchise appealed to me for two reasons – I can operate the franchise alongside my existing consultancy work helping businesses to develop and grow and access start-up loans – and the role fits into my skills base; I was formerly national operations partner for two of the UK's top ten accountancy and business services firms and have also operated in the business recovery and corporate finance sectors.
When I became a regional partner I received training from the three senior partners who provided marketing advice. General meetings with the other regional partners across the UK allows us to share experiences and ideas.
A Business Partnership franchise is a great opportunity and a great career for the right- minded person."
Raymond Blin, Regional Partner, Scotland West
How we train and support you
Our training and support includes:
Initial and ongoing training in all areas of running a successful brokerage business. You will also receive a qualification for our coaching program.
One to one mentoring and support from a dedicated Senior Regional Partner.
Marketing to launch your business and provide maximum exposure to both you and your client's businesses
Software systems that run your business from an office or home, letting you concentrate on building a client base
Network support – you are also able to tap into the knowledge of our experienced regional partners.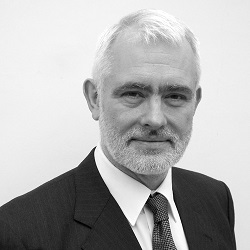 "I became a Regional Partner six years ago following a 30 year career covering a wide variety of businesses, including at board level, in both SME and international corporate environments.
What impressed me most about Business Partnership is that they have kept all the good things about a franchise and thrown away the bad things. For example, you have an exclusive territory and operate independently but you always have the support of a national network of Regional Partners.
There is an enormous amount of flexibility and you can work at your own pace. I work from home and can fit in the other consultancy work that I do.
Being a Partner is utterly fascinating if you love business, making deals and enjoy a challenge, but you need to be patient as sometimes deals can take months, if not a few years, to complete."
Michael Anderson-Brown, Regional Partner, Cambridge and Norwich