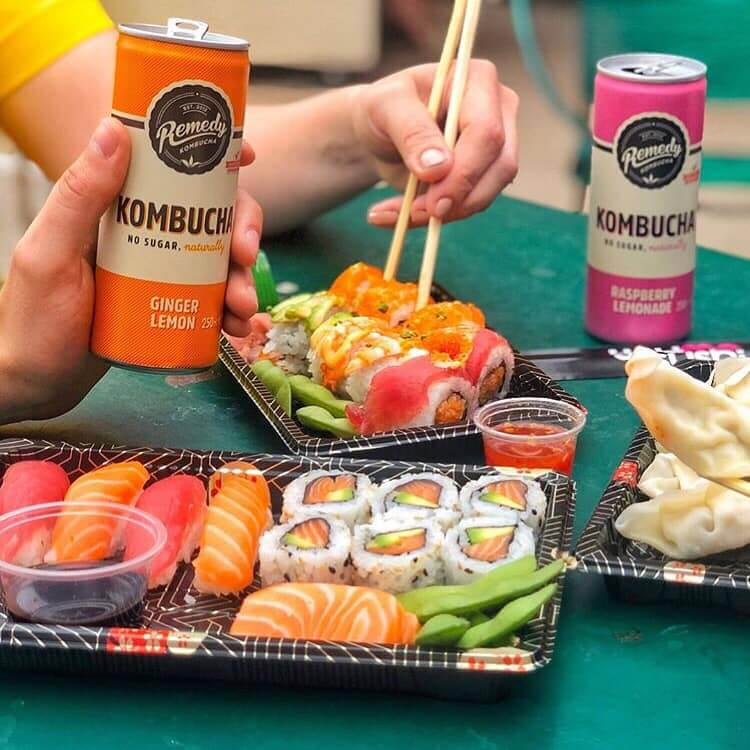 Founded in 2008 You Me Sushi has been making great waves thanks to our varying menu concept that's perfectly combined with a fresh and unique approach to Japanese cuisine.
Since setting up our first sushi takeaway store in London's Marylebone district, You Me Sushi has gone from strength to strength. In 2010, our second outlet opened in London's iconic Westfield Shopping Centre, home to numerous luxury brands and retailers. We now have 13 stores. 4 more opening first half of 2022 and a further 19 locations sold.
As a You Me Sushi franchisee, you will benefit from our beautiful branding, great reputation and over 10 years of know-how and perfected systems and procedures.
You Me Sushi is flourishing and with the right franchise partners onboard, You Me Sushi will become the market leading brand in every UK town and city. We are seeking franchisees from food and hospitality and business management backgrounds. Multi-site Operators especially sought.
Quick sushi facts
Everyone has heard about 'clean eating'. Eating raw is one of the best ways to lose weight and keep your heart healthy and sushi is designed to eat raw, which has enormous benefits not just for the consumer, but the sushi business.
Sushi is the 4th largest "food to go" product.
As the British population become more health conscious, sushi is now as popular as Spanish/Tapas and Thai.
Plant based eating, and veganism are on the rise, so sushi is a perfect for this increasing demographic – we offer a wide array for delicious vegetable toppings in place of fish.
Statista quote post covid we will spend £60BN in restaurants and cafes, rising to £65.7BN next year.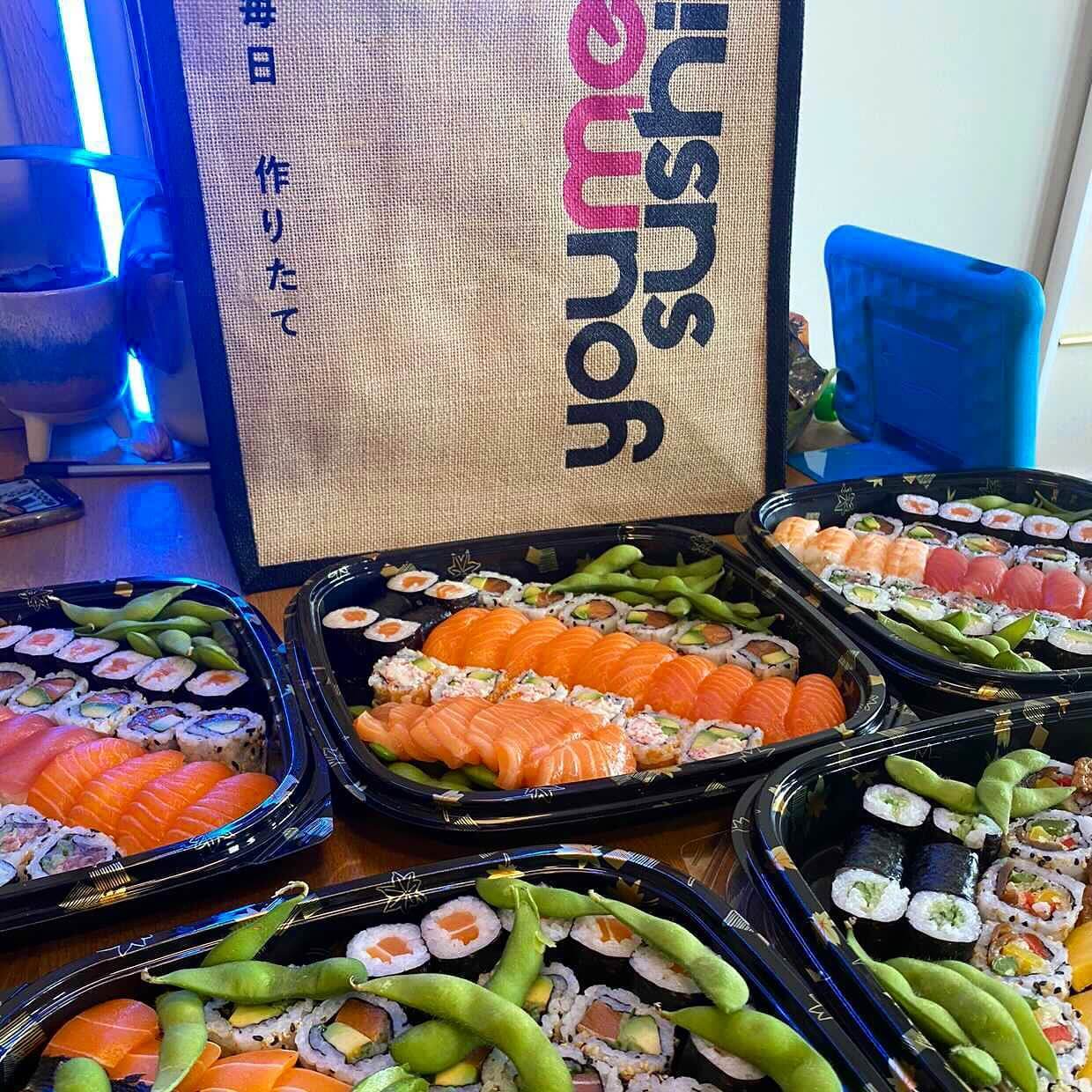 What makes us better
We have our very own delivery app and drivers who ensure our products are in perfect condition every time when presented to the customer at home. This gives higher margins and we are less reliant on 3rd party aggregator sales than our competitors.
We train all the sushi chefs internally
All our food is made to order on the day, so our customers can be sure its fresh
Our food range is second to none. With fabulous cold and hot food available to customers.
You can offer your customers: Eat-in, Take Away and Home Delivery *82% of our business is delivery sales.
You Me Sushi support
Because we charge a percentage of your sales, our success is reliant on your success, therefore it is in our interest to see you succeed and grow. We are a very ambitious business and won't stop improving, developing and growing to stay at the forefront of market demands:
Centralised marketing support
Social media management support
Ongoing training and team development
Regular mentoring and support
Ongoing menu & product development
Combined group buying savings
Our franchise investment
Store Fit Out Costs (estimated): £60,000 to £80,000
Total cost of start-up: £110,000 to £160,000
Launch Marketing: Franchise partners will require a minimum of £5k to be spent in year 1 to get your business off to a strong start and build the brand in your local area.
Working Capital: Franchisees will need approx. £5k start up stock, as well as on-going working capital required to cover training, operational and business costs in the first 12 months.
Franchise Fee: £15,000 + VAT (we reserve the right to increase this without notice)
Management Service Fee: 5%
Marketing Service Fee: 2%
We are building relationships with the major franchise banks such as HSBC, Lloyds, RBS & NatWest who may be able to lend you 50-70% of the total investment required (subject to your individual application).
Ideal Partner
We are looking for great business operators. With experience in either food, hospitality, management or marketing.
Food experience is a bonus rather than a pre-requisite.
We have multi-site developer opportunities available, so we are happy to discuss ambitious plans if you have the relevant experience and resources.
We also have delivery only models for those areas with low footfall, but strong demographics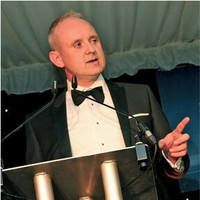 Interested in You Me Sushi ?
Contact Martin Hawthorne
Franchisee Recruitment
---
Click on the link below to receive further information on our franchise opportunity. You can also connect directly with us to ask any questions.
Request more info > or connect with Martin :




This is FREE and non-obligatory; we never share or sell your personal information.