Interview with Nigel Botterill, Entrepreneurs Circle Coaching Franchisor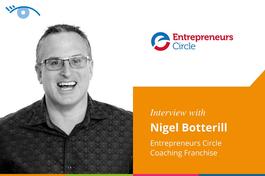 Franchisors name: Nigel Botterill
Name of franchise: Entrepreneurs Circle Coaching Licence
Tell us a bit about yourself
I'm a family man, I've got 4 great kids and I'm also the founder and Chief Exec of a business which includes some of the fastest-growing brands in the UK. I've started 9 brands from scratch and grown them all to £million + including thebestof which launched in 2005 and became the fastest UK franchise ever get to 200 franchisees.
We ventured into personalised chocolate bars, phone charging machines, magazines for parents, marketing systems for restaurants, even my own line of designer shirts!
I've experienced all the highs and lows that come with running a business. But more importantly, through trial and error, we properly understand what works and what doesn't when it comes to getting and keeping customers in almost any industry and niche.
In 2011 I wrote the Sunday Times bestseller 'Botty's Rules' which went on to become the biggest selling business book of the year and fuelled my real passion, Entrepreneurs Circle. The EC exists to educate, motivate, help and inspire business owners to get and keep all the customers they need through training, events and our renowned coaching division.
When was Entrpreneurs Circle established? And what were the factors for deciding to go down the franchise route?
With the success of our in-house coaching division over the years, hundreds of success stories and a waiting list to join, we decided last year to expand our coaching division and, for the first time ever, share the proven systems and processes we have to both get clients and deliver stellar results for them. And so, the Entrepreneurs Circle Coaching Licence was created. The opportunity for any smart, switched-on individual to take our proven systems, follow the proven roadmap and build a hugely successful coaching business with low costs, high profit margins and as much income and free time as you decide.
What have been the company's biggest achievements/successes to date so far?
We've been fortunate to receive numerous leading industry awards over the years, but our biggest achievement to date is probably the rate of growth we've achieved. Not just in the number of franchisees/coaches coming onboard (we had 50 join us in the first three months!) but the growth of THEIR businesses too. To see someone take your systems and go from zero to over 15 clients and a six-figure annual income in just a few months is very rewarding!
What challenges have you had to overcome?
Training so many new Coaches in such a short time was a real challenge in the beginning but we got there!
Taking over 10 years of in depth learning and experience and packaging that up in a way that made it accessible to new Coaches so they can rapidly get up to speed with what are fairly progressive and sophisticated marketing techniques and thinking wasn't easy either.
What differentiates Entrepreneurs Circle Coaching Licence from the competition?
There really is nothing else like the Entrepreneurs Circle Coaching Licence out there – anywhere – because we focus on the getting and keeping of customers. No other coaching programme does that. (Infact we've had franchisees of other coaching businesses apply to join our programme specifically to help them with the getting of customers!)
First you have our experience (lots of it!). We've been successfully coaching small businesses for over 10 years and are at the helm of some of the most well-respected franchises in the country.
We've won dozens of awards and have countless testimonials, reviews and case studies on our website to show that we're the real deal – we walk the walk, have the t-shirt and wear it with pride!
Then of course there's the investment required. We thought long and hard about this...
It's true that franchises offering similar 'business mentoring/coaching' services typically require £30k or £60k + investments... So not only do we offer the most comprehensive training, with the templates and proven methodology to follow that makes running the business a piece of cake...
...but the investment required to join us is significantly less than the alternatives(!).
Of course, there's more that stands us apart from the rest.
Our incredible community of coaches all willing to help each other when in need.
Our base and brand, Entrepreneurs Circle – which has worked with and helped tens of thousands of businesses over the years and gives you the platform to springboard your coaching business from day one. The list goes on. We are different. We are the best. And we're not afraid to say so!
What qualities do you look for in a franchisee? What makes a successful franchisee?
There are four key attributes that our most successful franchisees have (and they're NOT previous coaching or marketing experience!).
Entrepreneurial Flair - We are looking for bright, switched-on people with an entrepreneurial streak. You need to be able to spot opportunities to develop and grow your business and to maximise your profile in your local area.
People Person' - This is probably the most important criteria in determining your success in this business.
Our successful Coaches are genuine 'people people'. They can easily build rapport with pretty much anybody. They are friendly, they smile a lot and they have a genuine interest in finding out about others. They've also got the 'likeability factor'.
Attitude - Attitude is an important factor in determining any success in any business. How will you cope when things don't go your way? If you can honestly say that you'll pick yourself up, dust yourself down and get on with it you'll be a great candidate to be an EC Licenced Coach.
Doers - not talkers. The Coaches that make the most progress are the ones who get on and execute. They do stuff. It might not all work, but they're good at implementing. Their business has a 'high metabolic rate'.
Sure, we'll give you lots of training and tips and techniques but at the end of the day it's you, out and about on your patch, that will determine your level of success.
What changes have you seen in your industry over recent years?
Marketing used to be about taking the biggest ad you could afford in Yellow Pages, relying a lot on word-of-mouth and, if you were a bit flash or really ambitious, you ran an ad in the local paper. But all that's changed.
Now, customers do most of their research (and much of their buying) online; social media is the 21st century's word-of-mouth; and marketing has become so complex, with so many different facets and opportunities that it's no wonder so many business owners are bamboozled and paralysed.
Business owners don't know what to do – or how to do it – because they haven't got a structured system.
Plus, of course, most are too busy, stuck in the day-to-day running of their business, to get to grips with modern day marketing, especially as it's all so complicated with Google, Facebook, LinkedIn, email etc. The list goes on...
That's why businesses are so excited by our coaching. Because we clear that fog and show them the way. And its why demand for coaching is only going to go one way as the world of marketing gets more complex... up!
What does the future hold for Entrepreneurs Circle Licenced Coaches?
We're very excited about the future. We're on track to not only bring on board our 100th Licenced Coach this year but our 1000th coaching client. We're on a mission to help 10,000 small business owners significantly grow their businesses and our Certified Coaches are the key to achieving that.
What expansion plans have you got nationally and internationally?
We're expanding here in the UK with more coaches coming onboard each week, and we're beginning to branch out internationally (starting with India and the Gulf!).
What advice would you give to someone considering franchising their business?
If you look around at the franchises that are doing well right now you'll see that they pretty much all of them provide help and systems for their franchisees to get customers. In the past franchising was all about the system to deliver the service but providing the system to crack the rhythmic acquisition of customers for your franchisees is key now. Skip or skimp on that and you'll struggle.
If you had to do it all again, what would you do differently?
I'd me more bullish and I'd move quicker. The few regrets I have are all when I delayed taking key decisions – and in every case my instincts were right and I should have moved sooner.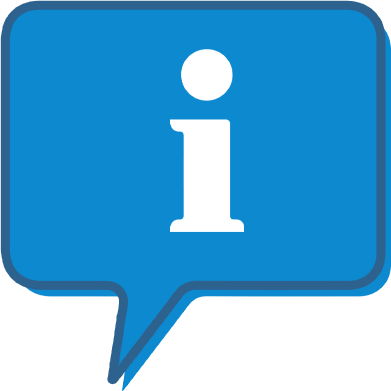 Interested and want to know more about Entrepreneurs Circle Coaching ?
The Entrepreneurs Circle Coaching profile outlines all aspects of their franchise opportunity and allows you to contact them for further information or to ask a question.