Exclusive interview with Richard Cage, EnviroVent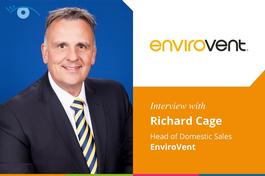 Head of Domestic Sales name: Richard Cage
Name of franchise: EnviroVent Ltd
Tell us a bit about yourself
I've always worked in a sales environment. I started in a local family owned business selling carpets and furniture. That was it for me, I was hooked on sales from there! I sold kitchens for a while and then went on to join Whitbread Take Home at the age of 19. At that time, all the other candidates my age were applying with zero sales experience and I was coming at it with over four, so I was leaps ahead of the game. It would be fair to say I flourished at Whitbread winning team and individual sales incentives. Over the subsequent three decades, I gained experience in a variety of markets working for blue chip FMCG organisations such as UPS and nine years as a Senior Manager with international franchisor The Original Poster Company, developing new markets and coaching the international management teams for success. Having spent a number of years bestowing the virtues of franchising, I spent a number of years further utilising my sales, business development and management skills as a franchisee with global coaching giant, ActionCOACH, before, in 2016, joining EnviroVent; initially Franchise Manager and now as Head of Domestic Sales.
A mixture of curiosity, luck and the desire for a new challenge brought me into franchising some 16 years ago! I was taken by OPC to work with a team of franchisees in the south and in my mind, whilst I understood the business was a franchise, I didn't really think, given my objectives for growth, it would be that much different to working with a sales team in a purely corporate environment. It boiled down (or so I thought) to sales leadership, which I knew, loved and was good at. Very quickly, the reality of working with franchisees and the nuances of franchising became apparent and I found myself becoming a huge advocate and incredibly passionate about the industry – so much so that I can't see myself leaving the industry now.
Without a doubt I'm more satisfied now than I was in a non-franchise environment. I've always run sales teams previously and it's very rewarding, but you step up a level when you work with franchisees. They are, obviously, by nature more entrepreneurial. The relationship you have with them, compared to an employed sales team, is far more dynamic and more rewarding as a result of that.
When was EnviroVent established? What does it do and how has that changed over the years?
EnviroVent was first established in 1987 (by Frank Farmer) under the name Yorkshire Condensation Solutions". It later changed its name to Farmer Controls Ltd; before eventually becoming EnviroVent in 2007, after being acquired by Soler & Palau.
Established over 30 years' ago, EnviroVent is the UK's market leader in home ventilation systems. We design, manufacture and install award-winning ventilation systems that provide a guaranteed solution to condensation and mould as well as improving indoor air quality. One in five homes in the UK suffer from excess moisture, the cause of condensation, black mould and high humidity damp, all of which can have a debilitating effect on our health. Our products help improve people's health and the energy efficiency in their home.
As the face of the business, franchisees offer a full turnkey solution from manufacture in our North Yorkshire factory right through to installation by our own team of qualified NICEIC engineers. Daily operations include managing local marketing strategies, booking appointments and surveying properties to then recommend a guaranteed solution to condensation, mould and indoor air quality issues. Franchise owners do not need to install the products, so no technical or electrical experience is required. We offer a full money back guarantee which helps franchisees to inspire trust and confidence in the products and service. Quite literally: "if we don't solve your condensation, mould and damp issues, we'll give you your money back".
We've evolved the model from having a purely domestic focus into a more commercial franchise with the ability to work closer with, and within, complimentary industries and services like letting agents, window companies, damp proofers etc. We've introduced a product ladder that has allowed us to deal with a more commercial, higher volume client base, not just with domestic customers, as was originally the case. It's given the franchise another string to its bow and allows franchisees more opportunity to grow their businesses, scale their investment and see a greater return on their investment.
What have been the company's biggest achievements/successes to date so far?
In the last 10 years alone, we have won 18 awards for our products, services and franchise opportunity as well as our charitable efforts. Our network of 29 franchisees are part of a nationwide business which turned over in excess of £33million in 2019. Our strong, supportive culture is driven from the top down. The business leaders commit to driving our value-set and creating an inspiring environment for franchisees and staff alike.
What challenges have you had to overcome?
Our biggest challenge has to be the COVID-19 situation we've had to manage over the last few months. As of Tuesday, 24th March, we stopped all face to face contact with our customer base. Whilst we haven't received any guidance from the government, there would be a good argument that, under 'lockdown' we could easily have been classified as an essential service. Families being locked down at home with full occupancy, bathing, boiling kettles and preparing three meals a day, indoor air quality will be at its very worst. That being said, the safety and health of our clients, our franchisees and their families is paramount which is why we took the decision that we did.
At time of writing we are starting to get back to work, our customers are welcoming us back into their homes to complete surveys and installations. Our entire network are in a very strong position to capitalise on the demand which we already know is there. We're going to find that, as a direct result of more confinement, people will need us that perhaps didn't need us before.
What is your recruitment process? What qualities do you look for in a franchisee? What makes a successful franchisee?
We take a very no-nonsense approach to franchisee recruitment so rather than asking prospects to 'jump through hoops' our process is much more about two-way communication, honesty and openness. We know what it takes to build and run a profitable EnviroVent franchise and if people come to us with the right skills and attributes and the right level of motivation, they'll be afforded the opportunity to progress to the next stage. After an initial discussion, these suitable prospects are invited to attend a discovery day at our support office in Harrogate. This provides a more in-depth look at the franchise model as well as allowing us to assess a candidate's suitability one-to-one – like I said, it's a two-way street. The discovery day includes a tour of the manufacturing plant, product demonstrations and concludes with all the facts and figures. From there, successful prospects need to undertake some serious due diligence and prepare a business plan. We signpost to trusted industry contacts for legal and finances, but we expect people to show initiative too. I'm a big believer in the act that you can't just 'buy' a franchise, you have to demonstrate that as well as the finances, you've got the right skills, are driven to make it work and that you're a good fit for the brand. Franchises are awarded on that basis.
In line with a more commercial model, we're looking for commercially minded individuals with sales and/or marketing experience. Things like lead generation and presentation skills are a huge advantage. Whilst most franchisees will start out as owner-operators, we're looking for those individuals who really want to harness the opportunity to grow a management style business so, experience of management with a strong desire to be their own boss and the skills to lead a team are ideal.
To be successful? Do your due diligence and lots of it. Make sure you visit the franchisor in their support office and meet the team that will be supporting you as a franchisee. Speak to existing franchisees, not just the top performers but the average franchisees too. Try to identify what it is about these people that has them performing how they are. They're all running the same model so 99% of the time, it's down to personality, attitude and skillset. What can you take away from your observations? Make sure any brand or concept you choose is aligned to your skills and interests, that it's something you're prepared to commit to long-term, particularly if you're going to be an owner-operator.
What does the future hold for EnviroVent?
The brand turned over £33million last year and the aim is to reach £44million by 2024. Our mission is an EnviroVent in every home. With that in mind we're conscious – as too are the government – of indoor air quality. The government have been looking, and continue to look, at this in a lot more detail. Post COVID-19 we believe there will be legislation to reflect their ambitions. We feel we're on the cusp of a boom time for poor indoor air quality solutions in the domestic ventilation market.
When EnviroVent originally franchised we made the mistake most franchisors do, which is, in order to get national coverage, we drew our boundaries too large. It creates a challenge in one aspect but a huge opportunity for franchisees and it's our aim for them to achieve a much greater market penetration in the next five years in their territories. The remodelling which has been undertaken within our division with an expanded product ladder means our franchisees are able to exploit the upcoming opportunities in the market as well as the more commercial business to business opportunities we have with resellers such as Lettings Agents and Damp proofers. We're also in the process of launching an ecommerce route to market that will help franchisees get closer to our target market share. The original model was all about generating a lead for a single domestic home, installing a solution and then offering on-going servicing. Whilst that is a very highly profitable model, it doesn't leave you with a high value capital asset to sell on. Whereas, introducing a range to service the lower margin, regular, higher volume business, which is where we're evolving to, achieves both.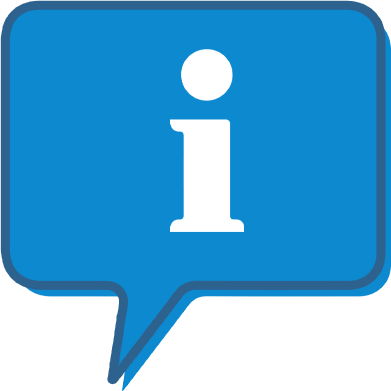 Interested and want to know more about EnviroVent?
The EnviroVent profile outlines all aspects of their franchise opportunity and allows you to contact them for further information or to ask a question.