Last Updated: 10-August-2017
Interview with Ian Christelow, Co-Founder of ActionCOACH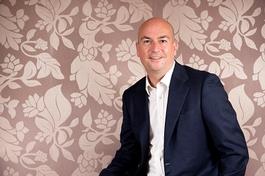 Franchisors name: Ian Christelow, M.D. and Co-Founder
Name of franchise: ActionCOACH
Ian Christelow has a deep-rooted passion for helping companies succeed. Having watched his father's business fail as a child, Ian understands the devastating consequences of business failure. When he came across the ActionCOACH brand in 2001, no one really knew what a business coach was, but Ian could see it was the cure for the blight which kills 9 out of 10 UK businesses inside their first decade of trading.
After leaving Chelmsford's Great Baddow Comprehensive School, Christelow initially wanted to attend art school. However, the failure of his father's business years before meant he needed to be bringing money in so he found employment at his local branch of Lloyds. "I absolutely hated it to be honest. Finding myself in the machine room processing debits and credits was soul-destroying." Ian admits he may not have tried that hard to conceal his half-hearted attitude and landed himself in hot water on his first day. "I went into the manager's office and said: 'this is crazy – you could get a machine to do this'. After six months, they sacked me!"
Fortunately, Ian's next job with Pearson Education worked out much better. He worked hard and spent his spare time studying to become a chartered management accountant. His drive was noticed, he was promoted and then hand-picked by the chairman for a special project. "With three other people, £1m and 12 months we were tasked to get a new venture off the ground. We had carte blanche. Our small team created Direct English, the English language training franchise, and, after a successful pilot in Milan, sold ten international licences to the tune of $5m. I picked up valuable experience of the franchise sector during those four years. When a new chairman decided to sell Direct English to Linguaphone and made Ian redundant, Christelow vowed to take control of his own livelihood.
Ian completed his MBA, took some time out travelling and then focused on becoming his own boss. However, he swerved away from starting a helicopter trip business in Blackpool when he saw an advertisement for a UK General Manager's position placed by Brad Sugars, ActionCOACH's global chairman and founder. The rest, as they say, is history…
He and his partner, Julie Wagstaff, have spent the last 16 years growing the franchise in the UK to over 150 franchise owners, becoming the most successful out of over 70 ActionCOACH countries. This is a result of the support structure of over 60 UK-based team members put in place for the franchise network; investing £250,000 in an exclusive lead and client generation centre and developing strategic alliances with many other companies to introduce thousands of business owners to the solution.
Picking up RBS's Best Franchise for the last three years in a row is a testament to the satisfaction of ActionCOACH's franchise owners but Ian's lifetime goal is for ActionCOACH to become a household brand and the go-to place to grow your business successfully. "That will mean us helping 60,000 UK business owners every month!"
view ActionCOACH profile