Interview with Roni Dalal, Founder of Awesome Chips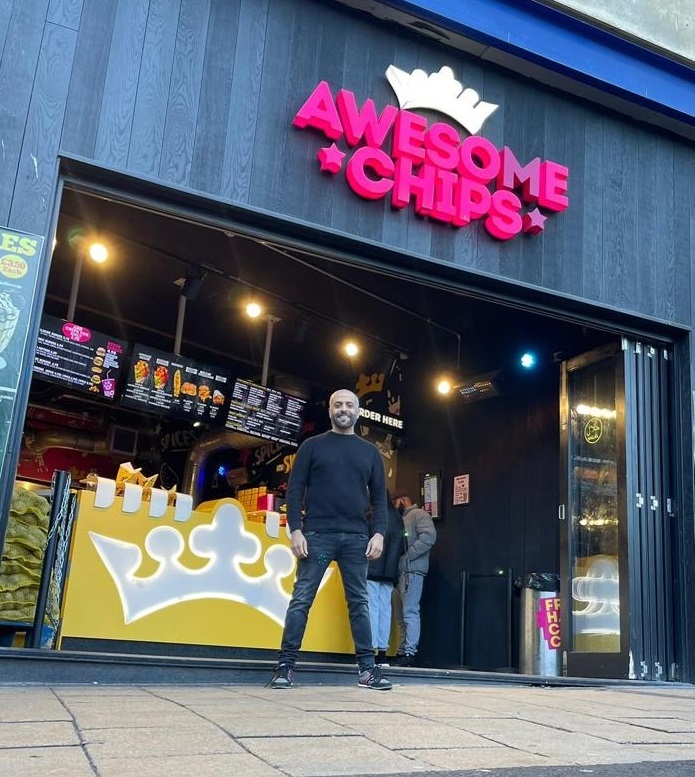 Awesome Chips has successful stores from Leicester to London. We spoke to Roni Dalal, founder and CEO of the company to find out about Awesome Chips' recent push to grow as a franchise.
Tell us a bit about yourself
Before setting up Awesome Chips in 2015, I spend time expanding my chain of juice bars into UK. This kept me busy as we had 28 franchised branches all over the country! In 2007 I sold up and went travelling but it wasn't long before I found something creative to do once more. I had come across frites stands in Holland and Belgium serving fresh cut chips in paper cones. I could see the potential and the idea to create Awesome Chips in the UK was born! Since then we've worked to create a fun, vibrant and exciting brand which sells chips and nothing else!
What are your responsibilities in the company?
As founder and CEO I oversee everything in the business. I'm involved in a lot of research and development for food testing. Developing and tasting new sauces, rubs and spices to come up with new recipes to complement our fresh chips is part of my everyday work. I'm really focused on the USPs of our brand. Previously, we bought in ready made sauces for example, and now we make 90%, developed with our in-house recipes.
Can you tell us more about the business
Awesome Chips was first established in 2015 and we currently have three stores – one in Leicester which I still manage - plus a franchised store in Wood Green, London and another in Birmingham. We had been looking to launch as a franchise earlier, but COVID held us back for three years. I also only wanted to move ahead with the support of Anthony Round – a highly experienced food franchise professional who I've worked with for many years. Anthony has now joined us to work with new franchisees and help drive our franchise expansion.
Franchising offers one of the quickest ways to scale a business. Awesome Chips has been developed because it is franchiseable. It's a simple concept and the cost of entry is substantially lower than for other food franchises and the returns are great. It means franchisees will make a healthy profit and as a franchisor, we benefit from their success too.
How has the demand for Awesome Chips been?
When we first started out, we never thought we'd achieve the numbers we have. There was a rush of customers from the very first day we opened our doors. It was crazy! We've since learned from our mistake but didn't have enough staff those first few days! Sales then increased around 10% every month for the first year as word got out.
We have broken our target market down by demographics but in reality, we've found chips are for everyone! Regardless, if you are a kid or an OAP, whatever your gender, ethnicity, background, vegan or Halal, everyone loves chips! It's this broad appeal which has spurred the success of our concept.
Why is Awesome Chips a great investment for potential franchisees?
The cost of the franchise is far less than other food franchised brands and the return on that investment is excellent. It's also a simple product and so training staff is straight forward. We also open from 10am to 8pm so franchisees still have time for a social life!
At the moment the UK is facing recession and when I was looking for new commercial ideas, I really wanted a recession proof business. I'd previously worked to build up my juice and smoothie franchise but that sold luxury items. When times get tough, will a family buy an expensive smoothie or treat the kids to chips for lunch? It's a no-brainer as chips are such a low-ticket item and so remain affordable. Therefore, an Awesome Chips franchise will continue to do well whatever turn the economy takes and this is a big benefit for franchisees.
What differentiates Awesome Chips from the competition?
Our bold, fun brand plus the uniqueness of our chips sets us apart. We buy the very best potatoes from abroad and our chips are hand cut and double fried. They are super fresh, and our sauces, rubs and spices complement to create a fabulous flavour and a unique offering.
We originally served the chips with the sauces on the top, like most frites stands on the continent. However, some of our ethnic customers suggested mixing in the rubs, spices and sauces and WOW! The result was delicious and popular. We suddenly saw a huge uptake in sales. The potential of Awesome Chips to grow across the UK and beyond suddenly became a very real possibility.
What is the role of an Awesome Chips franchisee?
Franchisees should be hands on and invested in the success of their businesses. They will manage their store, or for multi-unit franchisees, they will oversee all operations. Full training and support will be offered.
What makes a successful franchisee?
Franchisees need to be organised, punctual and be able to follow our franchise manual. They need to be customer service focused and understand retail to some extent. Hardworking, enthusiastic franchisees with some staff management experience are likely to do well.
What challenges have you had to overcome and adapt to?
It's the same for most businesses: Covid, Brexit and rising costs. With recession looming, businesses will need a clever business model to continue to perform well. During Covid we probably didn't suffer as much as the restaurant trade for example, but since we have seen footfall return to the high streets, our sales have gone from strength to strength.
For us when we started out, finding the right locations for stores was also a challenge. We have now retained a specialist agency to help franchisees find the best sites.
What have been your biggest achievements to date?
To create a brand which is profitable and franchiseable and will perform well in an uncertain economic climate. Despite Covid and Brexit, we have set up three successful stores and created a superb concept from scratch. It's an exciting time to grow and we are now looking forward to welcoming more franchisees on our awesome journey of expansion!
What does the future hold for Awesome Chips?
Our goal in the UK is to grow to 50 successful franchised stores. I believe the Europeans will also love our product, so I'd love to see Awesome Chips in Munich! Master franchisees in Germany, Italy and Switzerland could make a lot of money!
What advice would you give to someone considering becoming a franchisee?
I've worked with upwards of 20 franchisees over the years. I would say: have your finances in place, understand being a franchisee is necessarily hard work and hands-on, and you need to be organised!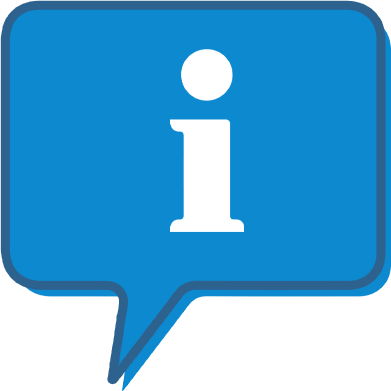 Interested and want to know more about Awesome Chips?
The Awesome Chips profile outlines all aspects of their franchise opportunity and allows you to contact them for further information or to ask a question.