Interview with the co-founders of The Travel Franchise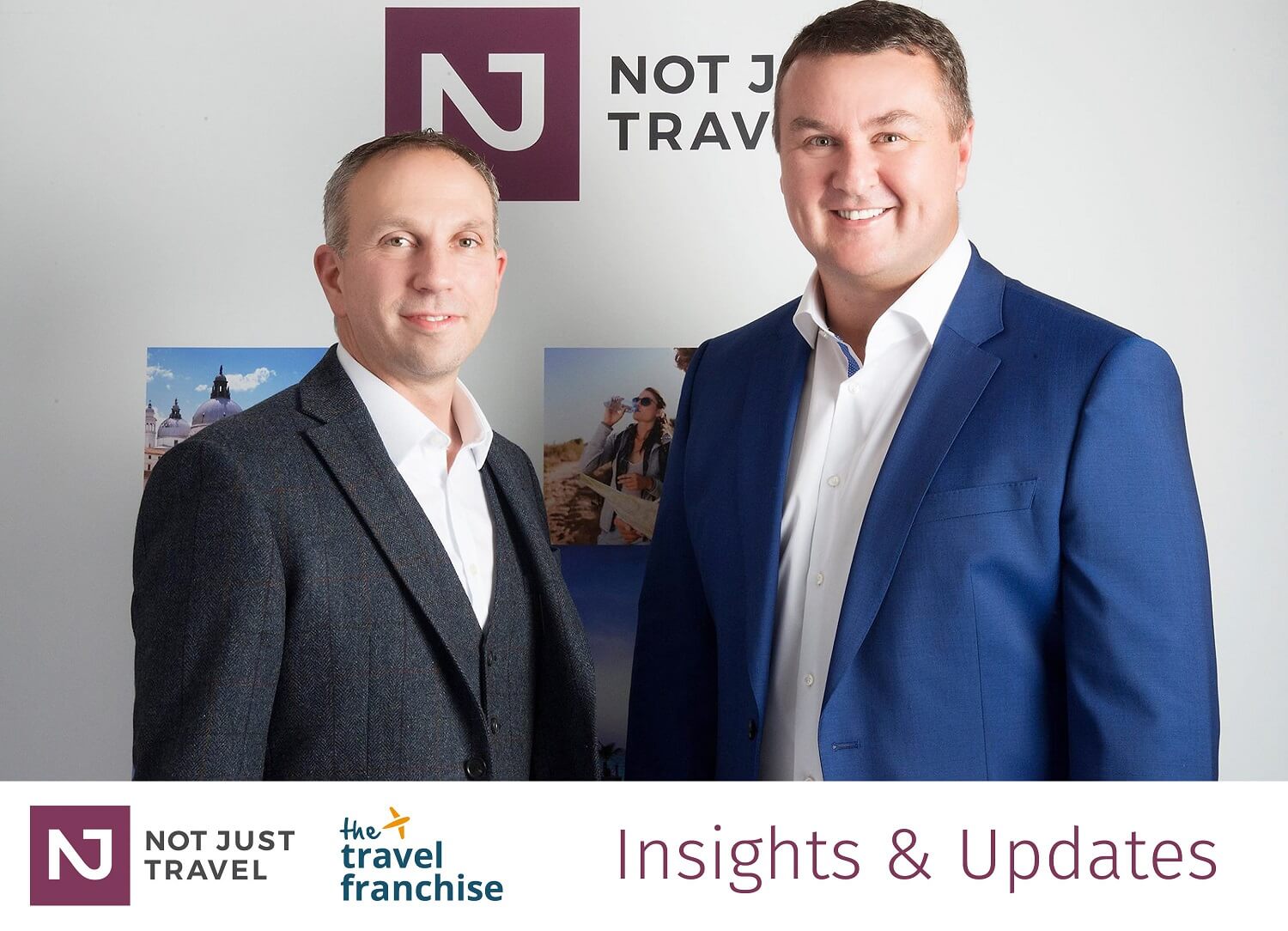 Name: Paul Harrison and Steve Witt (Co-founders TTF and NJT)
Franchise: The Travel Franchise (Not Just Travel is our customer-facing brand)
Tell us a bit about yourself
Paul Harrison is a working-class lad from Liverpool. From humble beginnings, Paul has always been an entrepreneur. In the early years he bought a franchise selling vitamin supplements, invested in an internet calling business (which is where he met Steve), created a holiday club for Premiership football fans, and made his fortune at a fuel efficiency pill company.
A former firefighter and champion windsurfer, Steve Witt has been a serial entrepreneur since he started his first business at just 16. After founding one of the first-ever online UK shopping sites, he also created one of the first monthly Internet subscription services, as an alternative to slow dial-up services. Steve then went on to launch virtual web hosting firm, UKDomains, selling it for a life-changing amount of money but losing most of it by making a poor investment in a friend's overseas property business. Determined to learn from the experience, rather than be bitter, Steve focussed on launching a new business.
In 2001 he set up The Travel Franchise and the customer-facing travel brand, Not Just Travel, with his long-term friend, Paul Harrison.
What are your roles and responsibilities within the company?
We are both hands on across all aspects of the company but we are chalk and cheese and have different skill sets, too.
Steve enjoys the NJT business development and operations side of the business, including technology solutions, Paul heads up TTF recruiting new franchisees.
Both of us travel on our unique retreats abroad where we train and mentor our consultants in person in an exotic location abroad.
Can you tell us about the business?
The Travel Franchise (TTF) is the UK's fastest growing travel franchise. It enables anyone – regardless of previous experience – to follow their dreams and become a home-based travel consultant operating under its customer-facing Not Just Travel (NJT) brand. No former training is required and you don't have to commit to working full time.
Who is your ideal franchise partner?
Almost all of our franchisees have never worked in travel before and two thirds have never worked for themselves either. While our competitors recruit from within the travel industry, we recognise that those from other professions have many crossover skills and the ability to learn and succeed too. So, whether franchisees are estate agents, hairdressers or police officers, we help them set up and start their business from scratch. As the number-one company in the UK for people with zero travel experience, we know what it takes to set up and run a thriving home-based travel agency and have proven that this model works. Many people are unhappy in their current jobs and want a better work/life balance. We can provide that.
What is the demand for your services?
Not Just Travel don't just book holidays, they offer exceptional, personalised service and that is what many customers are looking for. Demand for travel consultants is rising. As tourists rush to make up for lost time and take longer trips to reconnect with loved ones, they also seek more guidance and reassurance from an actual person rather than booking online. ABTA's research shows an increasing number of holidaymakers – 37% – are more likely to book with a travel professional now than before the pandemic. The Travel Franchise grew by 200% in January 2022 compared to 2020 and bookings for our consultants have continued to soar.
Why is your franchise a great investment for potential franchisees?
Owning a franchise that utilises the power of relationship marketing can provide all the advantages of owning your business while mitigating risk. Not only can you set it up quickly and make it your full-time career, but you could also leverage the power of your contacts to top up your income while you keep an existing job. Our franchisees plan and recommend holidays to their network, we provide the booking system and product and they get paid a commission. Not only is there great money to be earned, but a great work/life balance too as our agents get to be their own boss, choose their own hours and scale-up the business at their own pace. Some use the franchise as a side hustle to earn extra cash in their spare time, others work full time and aim high.
What differentiates your franchise from the competition?
Most travel franchises recruit from the travel industry and want business owners to work full time. We recruit people from all different sort of backgrounds and they can work whatever hours they choose.
We also offer other USPs. We offer the Money-Back Challenge where franchisees can get their start-up fee refunded if they achieve a specific sales target in a set time frame.
We also offer unique trips abroad where we personally meet and mentor our consultants in an exotic location. Franchisees say this trip alone is worth the franchise fee and many return and see their business go from strength to strength – not just because of what they learned on the trip but due to the inspirational mentorship they experienced from other consultants (and hopefully us too!).
What is the role of one of your franchisees?
Our franchisees create and sell amazing holidays. We have some that specialise in cruising, others in honeymoon and weddings, ski and luxury.
Each one adds value for the customer, creating incredible experiences and outstanding personal service, for example contacting the customer on return to check if anything could have been better and being available to correct anything that may be wrong while that customer is still on their holiday.
What makes a successful franchisee?
We provide the framework, the proven model to success, but franchisees have to have the passion, drive and determination to be successful. There's a common misconception that it is easy to get started. It's simple but it is not easy. Our franchisees have to go through a huge amount of training, but they get a huge amount of support.
How did your franchise adapt during the COVID-19 pandemic? How did you support your franchisees during this time?
During the two years of Covid, we didn't just survive, we turned a significant profit. When other companies were closing shop, we did the opposite – we invested in senior management and technology, engaged our team and upskilled our consultants.
New clients were won and customer retention tripled. We consistently outperformed our closest competitors; sales rose 300% year-on-year in January 2022 and we were both nominated for numerous awards, as were our consultants.
What other challenges have you had to overcome and adapt to over the years in your franchise and the industry in general?
Flight cancellations during 2022 and the cost-of-living crisis are just two challenges which the entire travel industry faces. However, buoyant sales show that with our help and support, franchisees can still turn a significant profit.
What have been the company's biggest achievements/successes to date so far?
This year we have broken all our sales records.
We have also been shortlisted for 22 awards in 2022 and won nine including 'Best Homeworking Agency' and 'Sustainability Champion of the Year' for our pioneering Climate Hero project. Our agents have won awards, too, and many have recorded incredible sales in their first year of operations.
To help them we invested £1m in recruitment and technology in 2022, increasing the number of Business Development Managers (BDMs) to a total of nine, offering the best ratio of consultants:BDMs in the business.
We also launched a pioneering cruise division headed up by another three specialist cruise BDMs and hosted the industry's first Seminar at Sea, taking 200 agents away on a week-long cruise to experience the product and learn from experts while they were onboard. In December 2022 we will launch a cruise website and deals app.
We believe we offer the highest level of ongoing training, support and commission than any other UK travel franchise and the industry awards we have won shows that our achievements have not gone unnoticed.
What does the future hold for the business?
Travel is the most resilient industry in the world. There has been a huge amount of change, be it political, environmental, terrorism or pandemic, that has had huge knock-on effect for industry. But the Great British public loves a holiday and nothing will stop them. Their habits may change, such as wanting all-inclusive or UK holidays, but travel's future is looking great.
What advice would you give to someone considering franchising their business?
Make sure you have a really tight operational process and make sure it is documented. The whole business revolves around having a really slick process that's duplicatable.
If you had to do it all again, what would you do differently?
Set even bigger goals. We've been incredibly successful and I wouldn't change anything else as our journey has made us what we are, But we have realised that we can be even bigger and even better.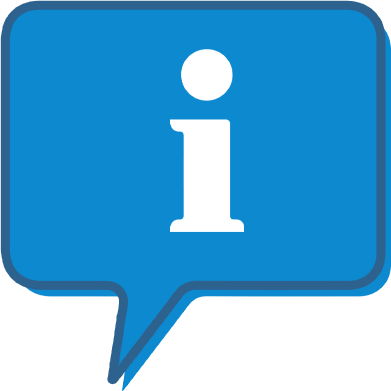 Interested and want to know more about The Travel Franchise?
The The Travel Franchise profile outlines all aspects of their franchise opportunity and allows you to contact them for further information or to ask a question.