Last Updated: 03-November-2014
Interview with Sue Reid, Trophy Pet Foods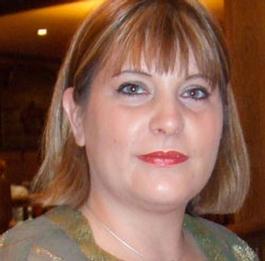 Franchisors name: Sue Reid
Name of franchise: Trophy Pet Foods
Tell us about how/when Trophy Pet Foods was started and the motivation behind establishing the company.
Trophy Pet Foods is the original and leading mobile pet food franchise. Established since 1990, now market leaders in pet food home delivery; we have always believed that quality nutrition is key.
Trophy Pet Foods is a family run business; Head Office is based in Oxfordshire, as is our distribution warehouse. Our manufacturing plant is based in Northamptonshire.
When and why did you decide to go down the franchise route?
"We have franchised right from the start. We know that a local Trophy Nutritional Advisor / franchisee are the best people to give friendly, expert nutritional advice."
Whether the pet is overweight, young or mature, healthy, has an allergy or food intolerances, Trophy are here to help. Every Trophy pet and their owner has a Trophy Nutritional Advisor to assist them in getting the right Trophy pet food.
What have been Trophy Pet Foods' biggest achievements/successes to date so far?
Our TV advertising campaign, the current team of Trophy franchisees, manufacturing our own pet foods and the new range of Trophy pet foods. Our food has never been so good. British Made, Premium Ingredients with many key benefits for all types of pet.
What challenges have you had to overcome?
Each franchisee has a different opinion to every other franchisee. You have to balance these views and make a decision on what is best for the team as a whole, the brand and the business. Not always an easy task.
What marketing/promotional tools do you use to grow your franchise?
Social Media is huge for us these days, as are local and national shows and pet related events. Our franchise grows on both sides of our business – through our franchisees gaining more customers and through the allocation of a new franchise in a new area. Our web site drives both types of growth, as does social media, new innovating Trophy pet foods, word of mouth (never underestimate the power of a referral), exhibitions and local show and events. Each new customer can try Trophy for free in the first instance; this lead generation is a constant source of new customers for Trophy.
What differentiates Trophy Pet Foods from the competition?
Our unique pet food business continues to build on years of success, offering individuals the freedom to run their own business and benefit from a flexible lifestyle dedicated to working with pets. In a thriving pet food market it is vital that our pet foods, products and services are of the highest calibre, whilst remaining competitively priced.
"Trophy has been in business for over 25 years and this background, knowledge, knowhow and research, coupled with working with our established Trophy franchisees has resulted in the unique brand and range of Trophy Pet Foods we see today."
Manufacturing our own foods at our own pet food plant allows our franchisees to have confidence in what is a Quality British Premium product that will ensure customer satisfaction and retention. Trophy Pet Foods are not large scale commercial suppliers of pet foods, who concentrate on manufacturing on a mass scale and market share. Instead we produce consistent, British made, premium foods of uncompromising quality. We manufacture our food each week to maintain freshness and specially select the best ingredients available ensuring that the foods are nutritious, palatable and balanced.
In your opinion, what makes a successful Trophy Pet Food franchisee?
A shared vision, a person that has a passion to run their own business in a pet related environment. Self motivating and willing to work extremely hard for the first few years. Vitally, they have to have the emotional support of their family.
What changes have you seen in your industry over recent year? And how have you adapted to them?
A recent survey conducted by the PFMA showed that 90% of pet owners believe that the food they feed their pet greatly affects its health and according to Mintel 79% of pet owners said that the quality of their pet's food was as important as their own.
"As the UK economy stabilises, pet owners who had moved to the value end of the market during the recession, are now returning to the premium end. Wellbeing is a big, long term industry trend. (Trophy Pet Foods cater for all these markets and our own figures reflect these predictions/research)."
Here at Trophy we believe that the food you feed your pet has the single greatest effect on their quality of life. Health and nutrition is a key trend. Consumers are increasingly focusing on high quality, premium pet foods for their dogs and cats. Health conscious consumers are aware that a good balanced diet can have a major impact on well-being and this is equally relevant for their pets. Consumers are willing to pay higher amounts for food products that have potential health benefits. Increased awareness of certain issues such as pet obesity or allergies is driving innovation within our market (just look at the new Trophy foods).
What does the future hold for Trophy Pet Foods?
To continue to do what we do well, to further develop our pet range and to ensure that no matter where the British pet owner lives in the UK, that they will have direct access to a local Trophy Nutritional Advisor / Franchisee.
What advice would you give to someone considering franchising their business?
No matter what direction the business takes, keep focused on your product / service – this is why you franchised it in the first place. Take professional advice, especially with your Franchise agreement and make sure you always find the right franchisee for you – ones that share your vision.
If you had to do it all again, what would you do differently?
Yes and no, but mainly No!
view Trophy Pet Foods profile