Interview with David Overton, Managing Director of Optic-Kleer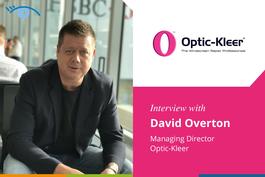 Franchisors name: David Overton
Name of franchise: Optic-Kleer
Tell us a bit about yourself
During my school days, I didn't really take an interest in my education and I came away with few qualifications, however I've never allowed this to hold me back. I would say I've actually used this as an advantage, because it has encouraged me to focus on my strengths.
I had to work my way up the career ladder and so after finishing my GCSEs, I spent several years working for my father's carpet-fitting business. I then ended up selling caravans and caravan awnings for a camping company. Eventually, I found myself in roles selling cars for companies such as Renault and Toyota before eventually I became general manager of a Ford dealership. The role gave me control of virtually the whole garage and that's when things started getting interesting and I started to crave the opportunity to build something of my own.
How did you become involved with Optic-Kleer?
Having used Optic-Kleer several times, both personally and whilst working for Ford, I could see how innovative the franchise model was. I reached out to the franchisor and before long I had handed over my franchise fee.
Optic-Kleer's founder, Eric Howe, was happy with what I was doing with my franchise and, at the time, he was regularly having to commute between Britain and the States. He asked me if I could work part-time within the business. As it progressed, I was training and mentoring new recruits. Before long, Eric asked me to step up and take on the role of Franchise Manager full-time.
When Eric decided he was going to concentrate on building the Optic-Kleer brand over in America, he offered me the chance to buy half the business and I became a 50% shareholder. In March 2014, my wife, Sarah, and I made an offer to buy the rest of the business and took control of the UK operation.
What has been your biggest achievements to date with Optic-Kleer?
Being a franchisor, sat in a comfy chair in a warm office, it's easy to forget about what it's like out there for the franchisees working in all weather conditions. Having been a franchisee previously, I had an understanding of what the guys needed to become more profitable. I refined the model by introducing a better organisational infrastructure and forming more robust contracts with supermarkets. My focus was on delivering the complete package for all our franchisees.
What challenges have you had to overcome?
One of the biggest changes I made was to the way franchisees book their appearances for the coming weeks. When I was an operator, I would wake up Monday morning and think 'I've got nowhere to work today: I've not booked anything.' We now liaise with franchisees, helping them plan ahead so they know exactly where they're working for the next three months. Playing a pivotal role in this transition was my wife, Sarah. Sarah left her job as a financial advisor to help organise our franchisees' time and is a vital link in supporting the franchise network.
What marketing/promotional tools do you use to grow your franchise?
Customers are drawn to Optic-Kleer by our clear and attractive local and national marketing. We let customers know via online media when we'll be at a location near them so they can book a repair. Our eye-catching presence in supermarket and DIY store car parks often sparks an immediate purchase when others realise it's the perfect time to get a windscreen chip repaired. We offer an efficient, timesaving, professional windscreen repair service for our customers whilst they shop – the ultimate convenience.
There is no need for leaflet drops, cold calling, door knocking or prospecting as the massive, virtually untapped marketplace of customers will come to franchisees. We have been fine tuning our striking branding for the last 25 years from point of sale and marketing to van graphics. We are really proud of our branding and we know that when it is all pulled together it becomes a proven profitable package – many of our franchisees are generating £5,500 a month from working 21 days, carrying out 5 repairs each day. Our branding is our success.
What differentiates Optic-Kleer from the competition?
Optic-Kleer has the most technologically advanced windscreen repair system currently available on the UK market and our franchisees operate in supermarket car parks with over 300 locations nationwide with our repairs taking as little as 20 minutes to complete – the ultimate in convenience for our customers.
What qualities do you look for in a franchisee? What makes a successful franchisee?
Just because someone says 'I want to buy a franchise, here's my money' it's not a given. The one thing we're really strict about is that they've got to like us and we've got to like them. On top of excellent customer service and great communications skills, one of the most important attributes a franchisee must possess is get-up and go. You have to be a very self-motivated person because with Optic-Kleer you have to understand you are selling a service and when demand is there, you have to capitalise on it.
What changes have you seen in your industry over recent years? And how have you adapted to them?
As far as I'm concerned, every business needs to be an online business now. Since 2016, we have embarked on a sustained investment programme in our digital systems. This bespoke programme has culminated in a new customer website for smartphone, tablet and desktop, a new back office system for administrative staff to process claims more efficiently and a mobile app for franchisees to help them run their operations and maximise their customer opportunities. Customers are now able to track when an Optic-Kleer franchisee will be local to them - you can register for text alerts. Franchisees are also able to view all their online work and invoice directly through our app.
What does the future hold for Optic-Kleer?
The new British Standards for windscreen repair are coming soon which I have been personally involved with. The whole industry will have to ensure they are up to this standard and our business is perfectly placed to lead the charge.
What expansion plans have you got nationally and internationally?
We are working our way toward national coverage. We have recruited 12 new franchisees in the five months since September 2020, 11 of whom are already operational. We have a goal of recruiting 30-35 new franchisees this year which will bring our national network to around 85 strong. We continue to identify new partnerships with large retail sites for our franchisees to add to their regular locations.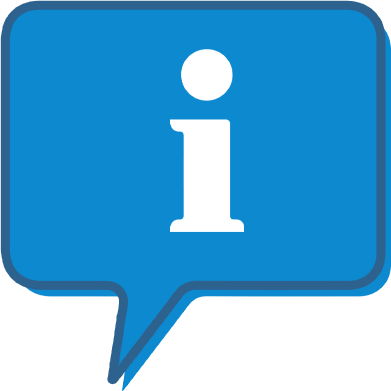 Interested and want to know more about Optic-Kleer?
The Optic-Kleer profile outlines all aspects of their franchise opportunity and allows you to contact them for further information or to ask a question.