Interview with David Watts, CEO and Founder of Chrysalis Partners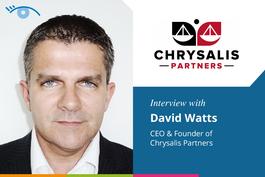 Name: David Watts
Position: CEO and Founder of Chrysalis Partners
Name of franchise: Chrysalis Partners Coaching and Consulting System
Tell us about the motivation behind starting Chrysalis Partners and when it was established?
The company was founded in 2017 and the motivation behind building this business was to address shortfalls found in the general Coaching marketplace. Our franchisees can offer one to one Coaching to a client for as little as £500 per month, meaning that our services are extremely affordable, even to the smaller clients most Coaches avoid. We have systems and strategies to work with any business and everything we do with a client is either no or low cost.
When and why did you decide to go down the franchise route with Chrysalis?
The business was always designed to be a franchise from day one because I had worked in Coaching and Consulting for over 16 years, both inside and outside of a franchised framework. Having the franchise network allows our franchisees to work together in addition to the support they have from Head Office. Having your own business can be lonely when you're totally operating as a 'lone wolf' and our Coaches have the benefit of not having to feel alone – the franchisees are part of a Chrysalis Partners 'community' and they confer and share ideas regularly, which we encourage from Head Office.
What have been the company's biggest achievements/successes to date so far?
We've seen some excellent client wins, even during the pandemic crisis. Some of our Coaches have won large single deals yielding as much as £6K per month, while others have won 'success fees' (based on growth) which have been five times the annual monthly fees – in one case earning over £60K across the year with a £1K per month client – excellent results!
What challenges have you had to overcome?
We constantly challenge ourselves to make our systems even better and we've strived to improve over the past 12 months to assist our franchisees win more deals remotely during the pandemic. This overall has been successful and our systems are all designed to be delivered remotely which means that even during the pandemic our Coaches were able to maintain their client bases and even win new deals.
What marketing/promotional tools do you use to grow your franchise?
We use a number of tools and marketing is our foremost activity, both at Head Office and for the Coaches themselves. We also use more technology now to drive our marketing activity.
What differentiates Chrysalis Partners from the competition?
Our systems that the Coaches use are totally 'paint by numbers' and each step is laid out in detail for them to follow in order that they know what to do each week and each month with a new client – every meeting agenda is prewritten for the Coach, as is every email to follow up, the entire system is mapped out for them to ensure consistency and ease of use
We work with our clients on a results basis charging a modest monthly fee but we work to earn the majority of our fees from the success that we deliver to the client. When we deliver the growth, the client and the Business Coach share the success
We offer a hybrid model of Coaching and Consulting which means that working with a client becomes far more affordable. The more budget the client has available, the more intensive Coaching or Consulting we can deliver and the more budget they have, the more time we can spend and the faster the results will be delivered
Our franchise fee and ongoing fees are among the lowest in the industry and are capped to ensure that we do not penalise our most successful Coaches
Our Coaches are able to grow their Coaching practice by taking on employee Coaches, who we will train for them at a substantially discounted rate to enable the opportunity for those who want to build a bigger Coaching business
In your opinion, what makes a successful Chrysalis Partner franchisee?
We find that franchisees come from a mixture of backgrounds but they need to be credible in a business sense and the more commercial experience they have, the better. If they are credible and motivated and feel they can help businesses to be successful, we can provide everything they need to deliver the Coaching and Consulting services
What changes have you seen in your industry over recent year? And how have you adapted to them?
The major change in the past 12 months naturally has been the effects of the pandemic and the impact this has had on the business community. For our franchisees the negative impact has not been that difficult because all of our systems and strategies that we use with clients are designed to work remotely with no need to visit the client's premises. Even winning new business has been possible via platforms such as Zoom or Teams, therefore the franchisees have not been badly affected which is a great relief.
What does the future hold for Chrysalis Partners?
We are constantly reviewing our systems and processes to ensure that we remain at the forefront of Business Coaching and Consulting. New materials are always being worked on in addition to any evolution of existing systems and we've recently launched a new franchise which is totally on line for training of new franchisees and delivery of the Coaching systems and strategies.
What expansion plans have you got nationally and internationally?
We receive enquiries from all over the world, however our primary focus is the UK for 2020 and 2021 and with such a vast amount of businesses needing our services, it's realistic to expect to have more than 100 Coaches ultimately across the UK.
What advice would you give to someone considering franchising their business?
Make sure your systems are bulletproof and then your manuals which support the systems need to be equally robust. Franchising a business is not easy and takes a great deal of time, therefore make sure that all details are covered very effectively.
If you had to do it all again, what would you do differently?
Not much to be honest – we had a great system to begin with and now it's even better and the more we can improve over time, the happier I will be. We work with our clients to improve their businesses and so it's imperative that we constantly look at ourselves in the same way to ensure we're always at our best.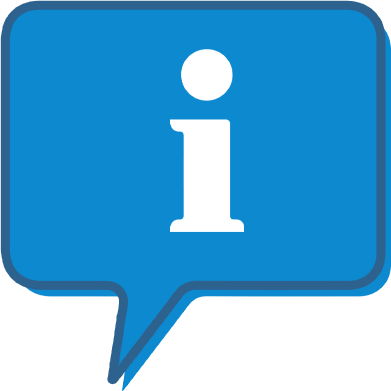 Interested and want to know more about Chrysalis Partners?
The Chrysalis Partners profile outlines all aspects of their franchise opportunity and allows you to contact them for further information or to ask a question.