Last Updated: 06-October-2020
Interview with Nick Howes, Leadership Management International (UK) Franchisor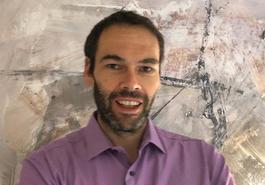 Franchisors name: Nick Howes Name of franchise: Leadership Management International (UK)
Tell us a bit about yourself My early career was in the non-profit sector, including Students' Union Community Action, leading youth and community projects as well as some time as a church pastor. Gradually I found a passion for leadership as I saw the impact good (or not so good) leaders could have on their organisations, the people they lead and their communities. I took a role teaching on a leadership programme for people running non-profit organisations and during a summer break, went looking for the best leadership development resources I could find and that is where I came across LMI. In 2009, aged 35 and with three children under five, I joined the business as an associate working with an existing (and still current) franchisee and then bought my own LMI franchise in 2011. In 2019 our founding UK Franchisor retired and, having seen so many individuals and organisations powerfully impacted by their participation in LMI programmes, and being fully convinced of LMI's bright future, I went 'all in' and bought the master franchise.
My three children are now all teenagers so home is lively and largely themed around sports and theatre, both doing and watching. My leisure time is filled with family fun, coaching youth football, scenic walks, good coffee, spicy foods and learning to speak Norwegian!
When was LMI established? And what were the factors for deciding to go down the franchise route? LMI was established in 1966 by Paul J Meyer. His passion was that individuals and organisations had vast reserves of untapped potential and his mission became to help as many as he could to fulfil that potential and positively impact the world. He chose the franchise route as the most effective way to involve motivated men and women across the world to join him in this mission, reaching their own goals in the process as business owners and masters of their own destiny.
LMI was formed in the UK in 1997 by Ray King, a British entrepreneur who had been impacted personally by participating in an LMI programme whilst working in Australia. On his return to the UK, he took on the master franchise and founded LMI UK.
What have been LMI's biggest achievements and successes to date so far? In the UK more than 5000 managers and leaders have been through an LMI development programme. Through workshops and other events the number is greatly increased. We have had great success working with many well-known global institutions and yet we would often state that our greatest achievements are the individual lives transformed and seeing the impact this has on their teams and their business, as well as their families and communities. LMI programmes focus on both business and personal goals and therefore transformation is never limited to the work environment only.
What challenges have you had to overcome? There have been many challenges over the years. A couple stand out:
I joined the business in 2009 which was the height of the global credit crunch that hit the UK economy severely. This was great 'deep end' schooling in how to sell during a downturn! I came from a non-profit background and so selling and the commercial realities of business were a steep learning curve. Being able to connect with people, build relationships and understand their challenges were crucial, as they are now.
A couple of years later my wife developed a chronic nerve issue which led to a leg amputation. We had a 7-year period where my working time was severely impacted by family needs. One of LMI's core services is helping leaders to improve their personal productivity and these resources were an absolute life-saver for me during that time as we were able to keep the business growing despite having many fewer hours per week to spend on it!
We now face the aftermath of a global pandemic that will impact society and the economy for a long time. The LMI UK team have been amazing at finding creative ways to serve their clients, develop new business and maintain their income so that we will emerge better prepared than ever to help develop leaders and organisations to their full potential.
What marketing/promotional tools do you use to grow your franchise? There are a variety of valuable marketing pillars that we use in our business but there are two that prove especially successful. One is referral marketing. Because of the personal impact the LMI experience makes on an individual, willingness to introduce friends, colleagues and counterparts from other organisations is high. Secondly, we run a half-day workshop called Foundations of Success which introduces the core concepts and some very practical resources that LMI have been using for more than fifty years to help leaders lead more effectively. Invitations to this workshop and the resulting quality of relationships that it helps us to build very quickly continue to be a fantastic source of new business. We run these workshops online and in-person where possible.
What differentiates LMI from the competition? "At LMI, we work with your business to develop the leadership and management qualities necessary to increase effectiveness and productivity. Our clients achieve attitude and behavioural change through a unique process that uses multi-sensory learning and spaced repetition. Ours is a proven method that guarantees long-lasting, measurable increases in performance and productivity."
The statement above is how we introduce ourselves to prospective clients and sums up our USP. Information about management and leadership is easy to come by. What LMI offers is a unique process, with practical resources, tools and templates, that have measurable long-term impact. We back this up with a money-back guarantee the first time any organisation works with us so they get to test out this claim entirely risk-free.
What qualities do you look for in a franchisee? What makes a successful LMI franchisee? Firstly, we want all of our franchisees to have had real-world leadership experience of some kind and a desire to help other leaders develop.
Secondly, a level of self-confidence is required, gravitas is maybe the right word, to be able to build quality relationships with leaders of organisations such that they can relate as peers and be trusted to help them with leadership issues.
Thirdly, something true for any prospective franchisee: a recognition that a franchise is your own business and therefore the willingness to learn, work hard, persevere, overcome setbacks and follow the sales process.
Everything else that's required to be successful as an LMI franchisee can be learnt on the job but our experience tells us these three are essential pre-existing qualities.
What changes have you seen in your industry over recent years? And how have you adapted to them? The fundamentals of what makes good leadership and management haven't changed. Methods of delivery have done. There is a much greater emphasis on digital materials and also remote, online coaching and facilitation. All LMI materials can be supplied in either physical or digital format. Interestingly, there are a number of clients returning to physical content for a more concentrated learning experience away from the always-on digital world.
Even before the pandemic of 2020, we were using a lot of remote facilitation through video conferencing platforms and this trend will certainly continue. Because the LMI learning experience is very action-centred, coaching over Zoom / Teams etc works well. We are not delivering seminars rather discussing the content and its application so sessions are interactive rather than passive.
Another trend we have seen is away from clients being able to commit to fixed time slots and requiring a more flexible schedule. This has meant we are often booking sessions one or two in advance around what's happening in the client's business.
What does the future hold for LMI? The future for LMI UK is very exciting. We are highly regarded in certain circles but many sectors haven't yet experienced the results that LMI can help them achieve. In other countries LMI is much bigger and better known and globally we have an enviable track record with many of the world's best-known companies. There is a clear path to follow. Recruiting high quality franchisees will be crucial to this, as will a much higher level of central marketing and brand promotion.
LMI has a youth version of its Effective Personal Leadership programme called The Making of a Champion and this is something we are putting a lot of effort into promoting. This will have a big impact on LMI becoming better known on a much wider scale and is already beginning to have an impact as we work with young leaders in businesses as well as schools and colleges. The Careers Podcast has been launched in 2020, combining personal development and careers information for young people. This initiative is also helping us connect with an impressive list of partners and patrons working with us for the promotion of leadership qualities amongst young people. We have a mission to help develop great leaders for the future of the country!
What expansion plans have you got nationally and internationally? The LMI business is already in more than 80 countries with others added each year. We are also increasing our international collaboration so that we serve our global clients more effectively across territories through internal referrals.
The LMI UK team will grow from 25 to 50 by 2022 and upwards from there until every city in the UK has at least one local LMI representative and is supported by a team delivering leadership programmes and Making of a Champion services.
We are also building a network of existing training providers and business consultancies to partner with LMI for the delivery of leadership development to their client base, all of which is helping grow the awareness of the LMI brand and recognition of the quality of the product.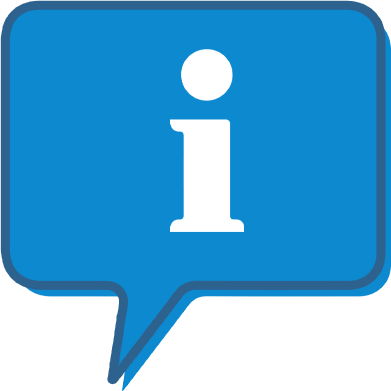 Interested and want to know more?
By clicking the link below, we can send you further information on this franchise opportunity and allow you to contact them direct with any questions.
This is FREE and non-obligatory; we never share or sell your personal information.