Last Updated: 18-September-2020
Interview with Ian Parry, Founder of Trulawn Artificial Grass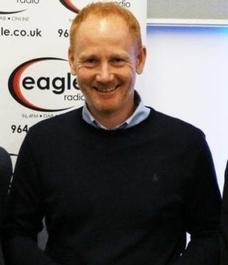 Franchisors name: Ian Parry Name of franchise: Trulawn Artificial Grass
Tell us a bit about yourself Ian had 18 years sales experience in a business products sales environment prior to setting up Trulawn which have helped foster the sales led and customer service focused culture that Trulawn is based upon.
Having run the business for a decade Ian has effectively set up the Trulawn "template". Having completed hundreds of domestic and school site surveys he has refined the process over the years and can help transfer all this knowledge to new franchisees. Additionally, he has tested various marketing methods and knows how to maximise the ROI in the artificial grass sector.
When was Trulawn established? And what were the factors for deciding to go down the franchise route? Ian is the joint founder and owner of Trulawn having set the business up in 2009. The business has been grown quite literally from the ground up with a minimal investment. Initially, there was a single installation team, installing the lawns whilst Ian would manage all sales and marketing functions which enabled the business to grow quite quickly. By year 3 the business was turning over £1,000,000.
Trualwn have a solid and transferable formula for establishing and growing the business that they can pass onto franchisees who can share in the brand's success.
Since year 3 the business has more than quadrupled in size to be turning over more than £4.5 million and now has the resources necessary to support a national franchise.
What have been the company's biggest achievements/successes to date so far? 2020 has really been devasting on so many levels to so many people. Despite all the challenges Trulawn faced, due to their flexibility, hard work and ability to adapt they have managed to hit the long-standing targets they had set for the year. In fact, they have managed to achieve an increase or growth in nearly every aspect of the business in 2020 over 2019. Interest in artificial grass has boomed by around 23% in 2020 over 2019 and it shows no signs of slowing down. Indeed, statistics show an average increase in the global artificial grass market is expected to be around 10% per year for the next ten years. Trulawn feels it is achieving some of its best successes right now and is looking for franchisees to join them and share in their accomplishments.
What challenges have you had to overcome? The biggest challenge has again been very recent, due to the disruptions in the economy in 2020. When the nationwide lockdown came into effect, Trulawn, like many other businesses saw an immediate, drastic fall in sales. The business had to quickly adapt, implement new methods and technologies and swiftly instil confidence back in its customers.
Once the company learnt how to keep its employees safe and ensure there was no danger to their customers, the business found itself in a very strong position to proceed.
Trulawn had also just launched its first franchisees and had to ensure they were able to survive. Despite suffering one terrible month, the businesses were able to adapt distancing rules and proceed, going on to hit and surpass all the targets that had previously been set.
It was discovered that due to the volume of people working from home, and spare cash available as a result of cancelled holidays – the market became very buoyant.
What marketing/promotional tools do you use to grow your franchise? Trulawn is fairly recent into launching the franchise model. It took the business 12 months to design and develop the franchise concept and all of tools needed. We only started marketing it towards the end of 2019. We are looking for special people with the skills and mentality required to launch a new business and nurture it to a being a success. As such we mainly market the franchise opportunity on specialist websites that advertise business opportunities for sale. When our franchise network is of a particular size we will then look into exhibitions and other promotional tools that are out there.
What differentiates Trulawn from the competition? Trulawn is one of the leading artificial grass companies in the uk. Whilst there are other companies who offer 'franchises' in artificial grass – these are often aimed at individuals who are already in the industry, who already are running a landscaping company, who already have the tools, equipment and manpower needed to install artificial grass and who are looking for brand to join and take advantage of the appearance of being part of a large business.
Often when buying a franchise, the customer receives little more than a license to sell a product in a particular area. As such, the value of the package is very limited.
Trulawn's concept is more of a 'management opportunity'. We are offering the complete package of training, support and mentoring along with all the equipment, tools and marketing materials, coupled with a large exclusive territory. Our franchisees don't necessarily have to have experience installing artificial grass and once they have purchased into the franchise they own an asset which they can then sell in the future should circumstances ever require it.
What qualities do you look for in a franchisee? What makes a successful franchisee? Franchisees often tend to be a special breed of individual. Those with an enterprising nature and the courage to start their own business but with the foresight and knowledge to know that starting their own independent business outside of a franchise network could be extremely risky. (In fact according to Natwest's franchise study of 2018, a franchise is over 20 times less likely to fail than an independent business.) Trulawn is looking for those individuals who have the drive to succeed in business but also who are looking for the 'roadmap to success' that a franchise offers and so are able and willing to learn too. We also look for tenacity, reliability and leadership skills.
A successful franchisee is someone who is able to take on and learn a brand's established framework of systems, tools and theories, use the knowledge they are provided with along with their determination to create a substantial and profitable asset.
What changes have you seen in your industry over recent years? And how have you adapted to them? The main changes to the business over recent years is the increased knowledge of the product and rise in demand. Digital media, social media, review sites, trust-a-trader type web portals, have all helped to bring awareness of the product to a peak. In order to adapt you have to keep up and join in with all the latest technologies, show complete transparency and honesty. Have a great product that people love and willing to tell others about.
It's no longer possible to get away with a subpar service or product – so quality companies like Trulawn are prevailing.
Young couples who are first time house buyers, with young families or pets are hearing how realistic the latest artificial grasses are. It becomes easier to balance off the 15-year lifespan of artificial grass against the cost of installing it. And factor in all the saved time in not having to mow the lawn, not having to clean up mud from the house, not having to deal with dry patches, or any other multitude of real-grass issues.
The older generation who just want to enjoy an outside space without all the upkeep of turf are becoming increasingly aware of an artificial option too. Harnessing technology and awareness have enabled the business to adapt and grow.
What does the future hold for Trulawn? Trulawn is going to continue to supply the best, premium quality artificial grasses whilst growing our franchise network to increase the availability of our products. We soon hope to be available in Wales and Ireland and all throughout the UK.
What expansion plans have you got nationally and internationally? We plan to have coverage of the whole of the UK and Ireland.
What advice would you give to someone considering franchising their business? Make sure the timing is right. Make sure you have a solid pilot business that shows genuine profitability. Make sure you are doing it for the right reasons. Make sure you have taken advice from a reputable franchise consultant and legal team.
If you had to do it all again, what would you do differently? Trulawn has always worked to prearranged plans, towards goals that have always been put together with lots of care and thought. As is natural, things pop up that are outside one's control but Trulawn has always made the most of whatever it has had at any particular point in time. It is difficult to point to any particular issue and say that we should have done that differently.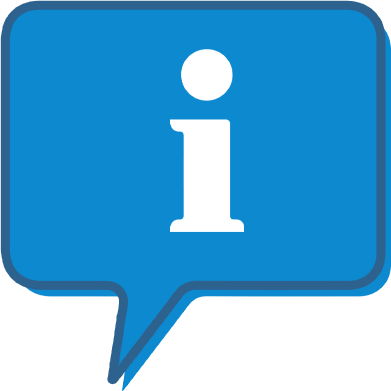 Interested and want to know more?
By clicking the link below, we can send you further information on this franchise opportunity and allow you to contact them direct with any questions.
This is FREE and non-obligatory; we never share or sell your personal information.