Posted:01-November-2023
A passion for fitness leads Charlie to BFT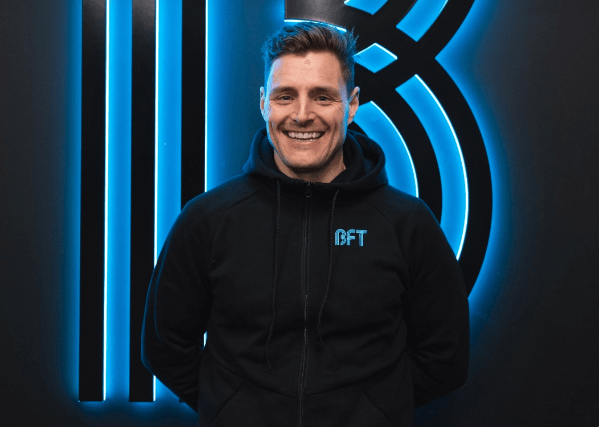 Name: Charlie Hendrie
Location: Arch 73 Queens Circus Battersea London
Franchise: BFT Battersea
Date launched the franchise: 17 FEB 2023
Can you tell us a bit about yourself and what you were doing prior to buying your BFT franchise business?
My entire career to date I have been passionate about working in wellness, mainly food and beverage commercial sales and marketing. Having completed my PT studies, it was always a passion of mine to one day venture into the fitness industry. In 2019 I was a typical example of the covid pivot, moving into full time work within the fitness industry.
Can you also tell us about the BFT franchise
BFT is one of the fastest growing fitness brands globally. The popularity of the brand in the Southern Hemisphere where fitness scene is very competitive highlights how strong the product is. It's unique to the market as the training modality and programming is built around developing strength before anything else which underpins all BFT programming.
Why did you go down the franchise route? What made you choose the fitness industry? And why a BFT franchise?
Firstly, it comes back to everything mentioned above. A passion for living an active lifestyle and the ability to progress individuals' fitness and make their lives better, have always been my driving factors towards working within the fitness industry.
I was close to doing my own fitness venture with a close mate back home in Melbourne, until I met with BFT. The people within the network were the first thing that impressed me. I soon immersed myself within the brand and the product, and how it was delivered. I was impressed with how thorough the programming was and after spending plenty of time in various existing studios, I became hooked.
What training and support did you receive initially and ongoing?
8 months of studio hours within the best BFT's in Melbourne
The ability to work within BFT HQ and spend time with entire team
6-day BFT business & programming intensive onboarding 'boot camp' ensuring franchisees are set up to succeed
Access to an entire support network of existing BFT's
How would you describe your day-to-day role as a franchisee
As the owner operator I would say nothing is off limits!
Typically, I coach the morning sessions and set the team up for a successful day.
I check in daily with our studio manager regarding member comms and processes and I also have a daily catch up with our head coach to ensure programming is delivered as best it can be in every session.
There is nothing we don't do; we share the load as a tight team every day.
Provide information on challenges overcome as well as your key successes to date.
Relocating from Australia with my young family we quickly realised how different the UK is and specifically the London market is to Australia. From a business perspective it's a very transient city which has daily challenges we face as a collective that we continue to work through.
The main success to date is our team and what we have created at BFT Battersea. The term community is used widely within fitness, but for anyone that comes to visit Battersea, it's an environment like no other.
Has becoming a franchisee changed your life, if so how?
Yes, absolutely. Mainly thanks to my wife, I get to do something I love every day of the week. Without her, we wouldn't in this situation
How do you achieve a work-life balance?
Tough one, we are only 8 months in and so for us the journey has only begun. It's more work at the moment as we have ambitions for the business that we want to drive forward. My balance right now is time with family and kids and having the ability to move my body, exercise, and train during the day.
How do you retain your best staff and keep morale high and productive; how do you incentivise your staff and recognise success?
Always need to be recognising staff input especially in a competitive landscape. Comes back to the time and investment we put into their development. BFT is a desirable brand to work for as it allows employees to be challenged and of course upskilled. BFT have their own in-house education team, the perfect platform for coaches to progress their confidence and industry knowledge in becoming the best possible.
Can you tell us about any community involvement, including any local partnerships, incentives or charity work you are involved in?
We are always building awareness within the community. We have reached out to locals and businesses within the area. We contribute to local events such as primary school raffles.
What is the most invaluable piece of advice you could give someone looking to buy their first franchise?
Know your numbers. Be passionate about the product.
What are your plans for the future?
Open more BFT's!
If you had to do it all again, what would you do differently?
Do it at a faster pace.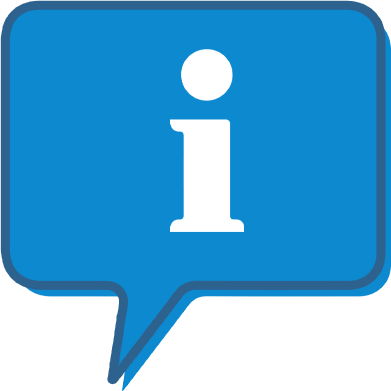 Interested and want to know more about Body Fit Training (BFT)?
The Body Fit Training (BFT) profile outlines all aspects of their franchise opportunity and allows you to contact them for further information or to ask a question.