Posted:26-August-2022
Why I expanded from fast-food into fitness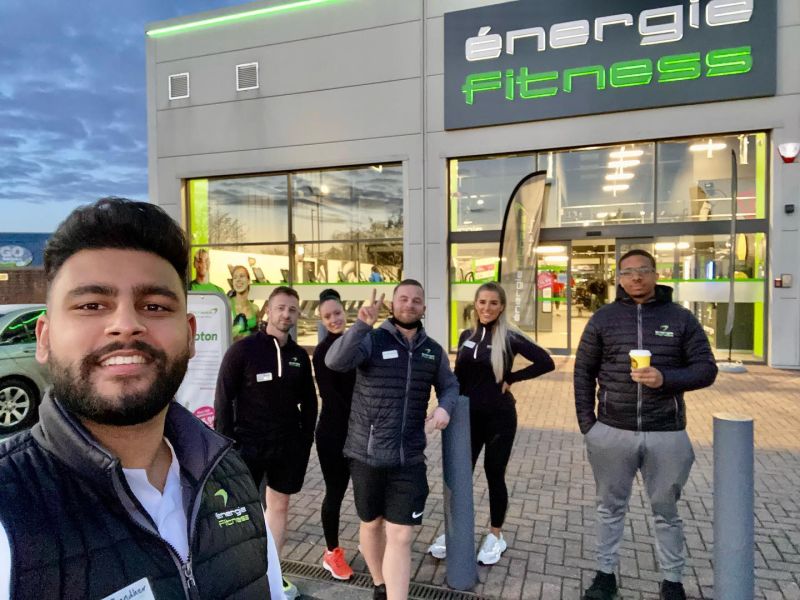 Aran Sandher opened his first énergie Fitness gym in Wolverhampton in April 2021, he has since gone on to launch his second énergie site in Tunstall in March 2022. Aran's family business also operates Domino's Pizza franchises. In this interview, Aran explains why he chose to expand the family business into fitness and talks about his journey with énergie so far.
Your family business already own multiple Domino's Pizza franchises, why did you decide to expand your portfolio with a fitness franchise?
I joined the family business when I was 18 years old. At that time my parents had already established their Domino's pizza franchises, opening their first in 2007 and their second in 2009. When I joined the family business, I started to look at what opportunities were out there to grow and expand the business. Dominos has around 1,200 stores and is a very mature operation with established franchisees who have big networks of stores.
Whilst I was looking for new opportunities, I came across énergie Fitness. I remember passing one of the gyms once whilst travelling but I had never been in one. I then pretty much researched every single gym franchise opportunity.
Along with my family, we went to see all of the gym franchises. After attending one of their Discovery Sessions, I was wowed by énergie Fitness. The team pretty much sold it to me. Jeanette from the énergie team called me the next day and asked for my feedback on the Discovery Session, I said that I felt the session was really good, the team covered everything, and involved all of the people attending in the discussions.
What was it specifically about fitness and getting into the fitness business that appealed to you?
We have always been in the food industry, but we realised there was a real opportunity in fitness and the growth in the gym market. It is also a nice contrast to the fast-food business. Over the years, I've automatically got into fitness as I've matured. You see so many health issues all around us now, including mental health. People really go to the gym just to separate themselves from their work life and personal life. They have their own zone, so it really helps with mental health as well.
Once you had decided that you wanted to expand your portfolio with a fitness franchise, what was it about énergie Fitness that stood out to you over and above the others franchises you looked at?
Obviously, the model is really good in terms of the way everything is set up. The membership management system, direct debit collection and reporting is all there and easy to access, all you have to do is log in. That's what I like about énergie, it's got all the systems in place so that everything can run smoothly. My clubs could run without me being there for, say, even a month. I can literally pick up the phone to a member of my team every day and ask, "How's it going?" and we'd both have all of the information we need to hand.
After the success of your first site in Wolverhampton, you've just recently opened your second énergie Fitness gym in Tunstall just under 12 months after opening your first. How do you structure the running of your business now with two énergie gyms rather than just the one?
We have promoted our general manager from Wolverhampton, Joe, to area manager, so he's looking after both sites now. We meet up to go to each site twice a week. With Joe in place, everything is systematically organised, and he gives me an extra helping hand.
I think the way we have structured the business with a fitness manager, assistant manager and general manager in each site, which is then overseen by Joe the area manager, makes it easier for myself and Joe to think of the future. Instead of being in the club ourselves, we're able to think "outside of the club". This means that we can work on things like future-proofing the business, looking at what we can do when our next site opens and cost savings that we can introduce across both sites.
As a multi-unit and multi-brand operator, how do you go about building a strong workforce and team and then ensure that they're operating the clubs effectively?
I think socialising plays a strong part in team building, if you don't socialise with the people you're around, you don't get along with them as much. Whereas, if you know each other's habits, you can bounce ideas off this person, that person, rather than just going to one person all the time.
At the moment, we'll go out as a team once a month, for example, we'll go paint-balling or go-carting. We hold our team meetings on-site in the studio at the moment. Everyone's enjoying it. It gives everyone a chance to meet new people joining the business. We talk about the good things and bad things throughout the month. Everyone is speaking to their managers all the time with one-to-one meetings, we're fostering personal development as well. Someone who joined us on the government kick-start programme last year, has now progressed to be a sales manager after 11 months.
Listening also plays a key part in team building. Obviously, when employers and managers don't listen to their employees about what they're wanting, they'll just leave. So we're doing personal development with each person. If they do want to develop, then there will be opportunities when we expand the business and this works well for both parties, because at the end of the day, someone that's been there from day one, since the club's been a shell, for them to be able to think "Let me grow within this business" is really positive and great for team morale. So, I think when you give the opportunity to team members to actually show them that they can grow within the business, this is really powerful.
When establishing the teams in the first place, have you found it easy to hire people in and how did you go about finding the right people?
Actually, social media can play a big part in helping to find the right team members. Our social media from day one has been a post every two, three days, or at least every day, a story. And obviously once you start doing that, people that work in other gyms or similar jobs see those posts. As a result, we've had messages at times, "Oh, are you guys hiring?". I think the franchise model interests people when they are applying for jobs too, we tend to get better qualified applicants because of the opportunities within a franchise business.
What would you highlight as the key successes that you have experienced in your franchising journey so far?
The Wolverhampton gym has grown every single month, with the exception of December where it was Christmas and people are celebrating and there is a dip before the boom of the New Year. Every single month apart from that, we've grown and we're flying.
And that really comes from the team. The team are having a lot more sales training. So rather than just having, say, one sales manager or another, say, two, three people around him, we have the whole team do sales. So it's really driving the profits this month.
What words of wisdom would you give to another franchisee who is potentially looking to expand their portfolio, expand their franchise business, and perhaps move into fitness with an énergie Fitness franchise?
I would say that there is always a helping hand. Within a franchise there's always someone that can help you. So, I'd say if another franchisee is struggling, or they're wanting to do something, or they've got an idea, just share it and there will be someone who can teach you know how to do it.
I've always spoken to the team at Head Office, and they'll always point me in the right direction. That's why I always encourage people to speak, networking is the biggest and best thing you can do. Just network with people, other franchisees, and the team at Head Office.
What are the main differences between running your Domino's franchises and your énergie Fitness franchises?
I think the main difference is that Domino's requires a lot more on the spot thinking. In énergie, there's are models you can follow, such as monthly sales planning – you're planning for the month ahead, annually, quarterly, you're planning. There's always a plan for the day. There's always a plan for the week, the month, the year. There's always something that you've got to target for. Whereas you can do a similar thing at Domino's, but some days it might be sunny, so you've got to send out an ice cream deal.
The food business is very weather dependent, which is why you've always got to think on the spot. For instance, when it starts raining you think, "Oh, it's started raining now, so I need more drivers." There's a lot of arrangements to do on the spot. Whereas the énergie model allows you to plan ahead more. That's really the main difference between the way they operate.
What are your plans for the future?
So far, the plan has always been growth and that is what I'm focused on for both énergie and Domino's. Obviously, we've not long opened énergie Fitness Tunstall but we're looking to grow by as much as we can, hopefully a gym a year.
We understand that you're already on the lookout for your third énergie Fitness location?
Yes, I've got subscriptions signed up for properties around a one-hour journey from my home. I'm always getting sites through. I go to see them all the time. That's pretty much what myself and Dad have been doing. There's always an opportunity, but sometimes it's just not right, so we'll just wait for the right site to come up.
The sites that we've got right now are fantastic. We've got a perfect, beautiful looking gym and site, and there's perfect car parking. I can't see why a member wouldn't join. We've pretty much got everything, brand new equipment at both sites, it's affordable, it's the right price. We're hitting the market with a top service. I think that's the reason we're growing every month.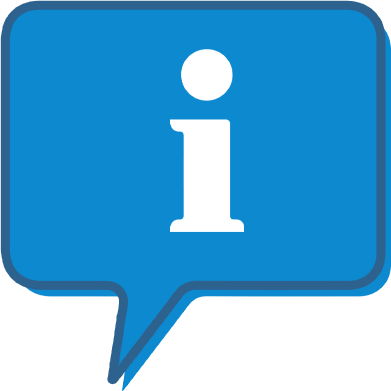 Interested and want to know more about energie Fitness ?
The energie Fitness profile outlines all aspects of their franchise opportunity and allows you to contact them for further information or to ask a question.