Posted:25-April-2022
Buying a Franchise made me a better father and husband
Name: Graham Ballantyne
Location: Oxfordshire & West Berkshire
Franchise:UK Business Mentoring Group
Date launched the franchise: Sept 2019
Can you tell us a bit about yourself and what you were doing prior to buying your ULBM franchise business?
I had thirty years in financial services leading large teams and businesses. I have been grateful to work with some fantastic people and businesses and gaining lots of hands-on experience across leadership, people management, sales, marketing, operations. risk and finance.
Can you also tell us about UK Business Mentoring?
I purchased a UK Business Mentoring Franchise in my adopted home county of Oxfordshire and surrounding areas – I am one year away from living here longer than anywhere else!
Why did you go down the franchise route? What made you choose business mentoring? And why UKBM?
I had run businesses for other people and worked with thousands of business owners and always knew one day I would do it myself. I wanted to do something with purpose where I could genuinely make a difference along with something I'd enjoy. I have always loved to help people and really enjoy the cut and thrust of business so Mentoring made sense. I undertook a lot of research into various mentoring franchises as I wanted the support to make the leap – UKBM were by far and away the best I looked at, they shared my values which was key and also convinced me the support would be there which was important.
What training and support did you receive initially and ongoing?
I had a full week's induction along with 12-month support and mentoring from a buddy. Even though I had a designated buddy all the franchisees were happy to support as it is how we do things around here – it really showed you the values at work.
How would you describe your day-to-day role as a franchisee
I work with my clients to support them fulfil their hopes, dreams & aspirations. No two days as similar as everything is bespoke around the needs of the client.
It's important to get the correct balance in all aspects of life be that business sales and marketing to personal and family goals.
Provide information on challenges overcome as well as your key successes to date. Please also detail the steps you have taken to manage the business during the Covid-19 pandemic.
The first 12 months are tough as you establish yourself, so you do need to ensure you have resilience but also access the support available. It was during Covid that the UKBM values really came to life. Whilst I witnessed many competitors go on furlough as their customers closed – we undertook lots of free work for non-customer local businesses and working with the likes of local authorities to help business access Government support and adapt – it was survival mode but really fulfilling at times challenging on an emotional and business level but something to be really proud of. Personally, every single one of my clients are still in business and whilst much of that it down to them I do like to to take a very small part of the credit.
Im part of the community that I serve, and it was important to use my skills to help others – this is a long-term commitment and I have already had so much goodwill returned to me which has supported my growth as a result of simply doing the right thing.
Has becoming a franchisee changed your life, if so, how?
Hugely, I have an even great sense of purpose and can see exactly how what I do helps others. I have a better work life balance and know im a much better husband and father because of it.
How do you achieve a work-life balance?
Practice what I preach. I help so many owners with time management and getting the correct level of balance I have to ensure I act as a role model. This was an area which was a huge issue for me in my previous corporate life, so I worked very hard at this. I know it's working well because the important people in my life tell me!
Can you tell us about any community involvement, including any local partnerships, incentives or charity work you are involved in?
This has always been important to me although I struggled to have the time previously. Im a trustee (soon to be chair) of an outstanding social and fast-growing business in Oxford that changes lives and saves the planet. We help so many people that society has written off or won't give a chance to and give them skills and purpose (you can see purpose is always a draw for me or why are we here?) and also makes outstanding furniture – please check us out! Social Business | Raw Workshop | Oxfordshire (raw-workshop.co.uk)
Im also Vice Chair of Governors at my son's school – it is a bit of a sack cloth and ashes moment as I was not always able to get involved as I wished in my corporate life. I had just started at UKBM and was able to go to an open evening to meet the new Headmaster – I was so inspired by his vision for the school – I thought I can help in a small way get him there and the rest as you say is history, I now even chair one of the committees!
What is the most invaluable piece of advice you could give someone looking to buy their first franchise?
Do your homework and research – ask to speak to other franchises how was it for them – where were the pain points and how were they supported. It will be hard in the first 12 months and so expect to be told this!
In your opinion, what makes a successful franchisee?
Ive got to say purpose! But you need to be passionate about what you do and the service you deliver – how do you leave your customers feeling? Resilience, determination and a pride in what you do.
What are your plans for the future?
Keep enjoying what I do and working with my exiting wonderful clients and some new ones.
If you had to do it all again, what would you do differently?
I do wish I had done it sooner, but I do see the last 30 years as a very large apprenticeship to have the skills and expereince and a few scars to do what I truly love doing.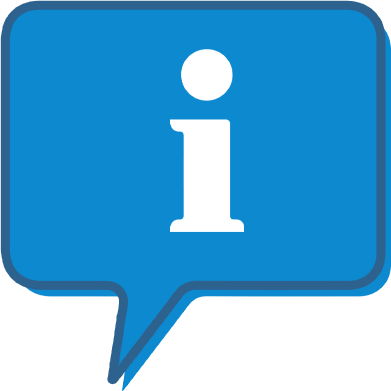 Interested and want to know more about UK Business Mentoring?
The UK Business Mentoring profile outlines all aspects of their franchise opportunity and allows you to contact them for further information or to ask a question.