Posted:20-December-2021
Interview with German Doner Kebab (GDK) multi-unit franchisee Gavin Sahota
Name: Gavin Sahota
Location: 7 Restaurants currently
Franchise: German Doner Kebab (SB Group)
Date launched the franchise: 01.10.2019
Can you tell us a bit about yourself and what you were doing prior to buying your GDK franchise business? I was working as a regional manager for Domino's looking after 27 stores. I worked my way up to store manager, area manager then as a regional manager.
Can you also tell us about the GDK franchise? The German Doner Kebab franchise is a fresh disruptive brand that is evolving into the fast casual brand of the future. It's great to be part of an exciting brand that is one of the fastest growing in the country.
GDK is revolutionising the kebab across the globe, bringing a fresh, high-quality taste sensation that has made it the number one spot to enjoy a kebab.
Freshly prepared in front of customers, our game-changing kebabs are made using premium, lean, succulent meats and fresh local vegetables, served in handmade toasted breads with unique signature sauces.
Why did you go down the franchise route? What made you choose the food industry? And why GDK? I have been involved in the franchise industry from a young age, and I had only heard good things about the GDK franchise.
I visited a few of the restaurants and tried the products, and I was seriously impressed with the whole experience.
What training and support did you receive initially and ongoing? The GDK head office has built a great team which supports us with every new restaurant opening. They spend time in the restaurants with our teams to ensure everything runs smoothly and is a great success. They also provide valuable ongoing support to me as a franchisee and my operations team.
How would you describe your day-to-day role as a franchisee We have some amazing restaurant and area managers working in our company, but I like to be an active franchisee, and I do spend a lot of my time in the restaurants.
I feel this is so important, we need to stay in touch with everything that is happening at the restaurant level to ensure the brand's ongoing success.
Provide information on challenges overcome as well as your key successes to date. Please also detail the steps you have taken to manage the business during the Covid-19 pandemic.
We had to adapt very quickly to the Covid-19 Pandemic. We changed our model to takeaway and deliveries, and it was a huge success, our sales actually increased. Our main challenge was in Derby, as that is located in the food court in the Derbion (formerly Intu) shopping centre. However, we did some marketing and increased our opening hours to 11pm and we came out of the pandemic even stronger!
Has becoming a franchisee changed your life, if so, how? It has completely changed my life. I have always been part of the franchising community but to be an actual franchisee is very rewarding. It's hard work, especially as we are always expanding, but it is so rewarding and I wouldn't want to be doing anything else!
How do you achieve a work-life balance? It can be very difficult at times. It's not the usual 9-5 job but I try to have at least one day in the week where I dedicate to spending quality time with my family.
If you are a multi-unit franchisee, can you tell us why your franchise is ideal for those looking for a scalable opportunity
We are a multi-unit franchise. The support and training provided by the Head Office is of the highest quality.
With more restaurants opening, we have built our team internally, hence, the great addition of our area managers. We now have systems and processes in place to allow us to forge ahead with further growth plans.
If you have staff, how do you retain your best staff and keep morale high and productive; how do you incentivise your staff and recognise success? We try to create a family environment within our franchise group.
We offer various incentives and bonuses to our restaurant managers and ongoing support when needed.
Can you tell us about any community involvement, including any local partnerships, incentives or charity work you are involved in? We like to stay in touch with our local universities. All of our restaurants are in university towns/cities. We are active with the yoyo scheme where students can come and get great discounts in the restaurant.
What is the most invaluable piece of advice you could give someone looking to buy their first franchise? If you do invest in a franchise, put in 100% effort! What you put in, you will get out of it. The rewards are more than worth it but there can be lots of ups and downs along the way, you just need to keep going and believe in yourself.
In your opinion, what makes a successful franchisee? A successful franchisee will be running a profitable business but maintaining the highest of standards. I believe this is a people business too, so to be successful, you need to have the right people working for your organisation.
What are your plans for the future? To keep expanding with the GDK franchise. I have my own personal targets which I want to achieve with German Doner Kebab, and I'm sure we will work together to make sure all is a success.
If you had to do it all again, what would you do differently? I would probably have invested a little more time in training my core staff members before opening new restaurants.
We now have systems in place where we allow more training time for our team members to ensure they are comfortable and ready for the demand we have with new restaurant openings.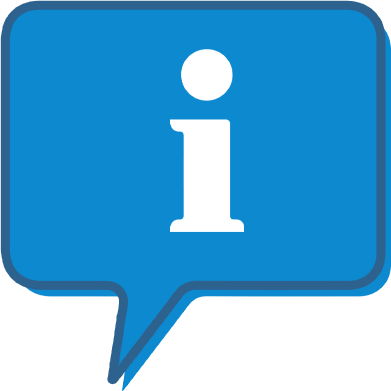 Interested and want to know more about German Doner Kebab?
The German Doner Kebab profile outlines all aspects of their franchise opportunity and allows you to contact them for further information or to ask a question.