Posted:29-January-2021
Taking control over your future with Metro Plumb
Franchise: Metro Plumb
Franchisee's name: Gary Swan
Location: Maidstone, Kent
Purchased franchise: 2019
Why did you choose to open a franchise with Metro Plumb?
I was originally a self-employed plumbing engineer running my own business. However, it got to the point where I wanted to become more than just a jobbing plumber i.e. sub-contracting to company X,Y,Z, relying on builders and companies to provide work as a sub-contractor. I was looking for more structure, stability, long-term thinking/planning and to have more control of what new business comes through and when. As a result, I started research franchising and was in two minds at first. However, after some consideration I contacted Metro Plumb and spoke to Tracey Cockerton to get more information on the business and opportunity. Furthermore, I wanted to join an organization that was doing well with growth potential.
How has the industry evolved since you first joined it?
The industry hasn't changed that much since joining Metro Plumb. However, as a result of Covid-19, the industry has taken a big hit, especially for self-employed plumbers. Although a lot of work has dried up for sole-trading plumbers, Metro Plumb Kent has seen an increase in business this year which can be attributed to the franchisee model and key accounts. Being within a franchise has been a safety net for me and has been beneficial due to the access to national and key accounts.
What makes Metro Plumb Kent a great business to work for?
We have a lot of varied customers for examples Nando's, domestic properties, supermarket etc. Also, there is a great team spirit and work ethic within Metro Plumb Kent where we all help and support one another; we are a very close-knit team. Having been in their shoes, I can empathize with my work force and wouldn't ask them to do anything I wouldn't do.
What sets Metro Plumb apart from its competitors and why would you recommend them to other potential franchisees?
The attitude towards franchisees and staff is fantastic. We are a community, and everyone is happy and eager to support you. There is a friendly, family feel to the business and you aren't just seen as a number. Metro Plumb are always providing help and support for franchisees. In addition, the franchise is always keeping an eye on you and help to identify new ways to help you improve your business (without being condescending).
What kind of training and support did you receive?
As I was already a plumber when I joined Metro Plumb, I had the relevant knowledge, skills and experience on that front. The main source of training and support I received focused on the back office, marketing and sales, accounts and how to liaise and report back to the support centre. In addition, I also received training around the customer portal Athena (now Vision). The training and support provided were excellent, I could ask the same question 5x and would still receive the same enthusiasm each time.
What has been your biggest achievement since becoming a franchisee?
The biggest achievements since becoming a franchisee would have to be onboarding new customers, growing the business, and developing relationships with key accounts. Metro Plumb Kent has now grown to a team of five, as Gary has brought on three engineers and an apprentice.
What has been your biggest challenge since becoming a franchisee?
Building the Metro Plumb brand up in Kent and raising awareness in the local area of the services they provide, why customers should choose them over competitors etc. Also, becoming accustomed to what being a franchisee entails was challenging at first because you take on numerous roles and responsibilities rather than simply being a plumber. For example, becoming an accountant, trying to employ people, you're out all hours and then doing the back office at the end of the day. The first 3 months were particularly difficult as you're trying to get the ball rolling and figuring out where the work is going to come from, what do I need to do to generate new business, the amount of effort required on my behalf and so forth.
What surprised you the most about becoming a franchisee? Was it all that you expected it to be? The expectations are based on the information provided and what the brand portrays. Having said that though, I had high, but realistic, expectations and was full of hope from the outset but knew it was going to be difficult, because if it was easy everyone was doing it. In addition, I was very keen to join Metro Plumb and add to the business rather than draw from it. I spoke to Tracey, Craig, Steve etc. and was made fully aware of what it is, what it could be.
How do you plan to develop and grow your business near and long term?
The plan to develop and grow the business in the near and long term is to establish a good work force and back office operation. In addition, I plan to enhance the key accounts already in place, bring in new business and improve to be star performers with key accounts. Finally, I would like to bring on commercial accounts that are equally as lucrative and important but ensure that we don't have all their eggs in one basket.
What three bits of advice would you give to new franchisees?
Do your research on the area you are going to buy - look at what franchises are already doing in the local area, who are your potential clients and what opportunities there are. Most importantly, conduct research on competitors. Be prepared as it's a 24/7 365 reactive business, so you need to be prepared put in the hours and have realistic expectations. Employ the right people and make sure they buy into the business and what you are trying to achieve.
In your opinion, what makes a successful franchisor-franchisee relationship?
To have a successful franchisor-franchisee relationship you need to have open, two-way communication. Furthermore, there needs to be transparency between the two. Finally, honesty and support from the franchisor.
When you're not busy growing your business, what do you do for fun?
I like to get down to the coast as much as possible as I have a caravan down there. Furthermore, I like to spend quality times with my kids and family. I also like to play golf and I'm currently aiming to get my handicap down.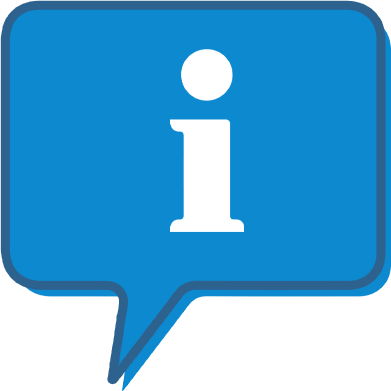 Interested and want to know more about Metro Plumb?
The Metro Plumb profile outlines all aspects of their franchise opportunity and allows you to contact them for further information or to ask a question.