Posted:13-January-2021
Interview with Petpals Romsey franchisees
Name: Matt & Louise Wilder Location: Romsey, Hampshire Franchise: Petpals Romsey and Winchester
Can you tell us a bit about yourself and what you were doing prior to buying your Petpals franchise business? Hi, we are Matt and Louise Wilder, owners of Petpals Romsey and Winchester. We are married with two school-aged children.
Louise has always had a great affinity with animals and nature. She has a BSc (Hons) degree in Geography and Environmental Management and previously volunteered for wildlife conservation activities for The States of Jersey. Her last full-time job before maternity leave was at Jersey Zoo. Matt came from a middle management position working in financial services.
Can you also tell us about the Petpals franchise? Petpals is a multi service pet care business which means we not only walk dogs but we also visit cats and any other small animals e.g. hamsters, mice, fish etc in people's homes. Our territory covers Romsey, Chandler's Ford, North Baddesley, Timsbury, Michelmersh, Braishfield, Dunbridge, Sherfield English, Awbridge, Wellow, Lockerley.
Why did you go down the franchise route? What made you choose the pet care industry? And why did you choose Petpals? Matt, who started work in a bank at 16, was very unhappy in his job and as a result his mental health suffered. He was advised by Doctors to look again at his life and find a job he loved, that would be less stressful and more fulfilling. With these parameters in mind, we had discussions about what we could do; we knew we wanted to work together, to provide the support to each other that had been lacking in his previous job and we knew we both loved animals. Alongside her animal-related work in Jersey, Louise had also done her work experience in a vets and, despite finding it a bit too gory, knew she would still like to work with animals one day.
We did plenty of research into the dog walking/pet care sector and decided we'd rather have the benefit of a nationally recognised brand behind us, than set up as 'Matt & Lou Dog Walks' as the work we'd be doing, holding people's keys, going into their homes when they aren't there, would require a great deal of trust and it would have taken us years to build up that level of trust on our own. We also felt that by making a significant financial investment it would show our clients how committed we were to the success of the business. Being from a large brand gives our clients confidence, they can see that we are DBS checked, insured, we wear badges, uniforms and we drive liveried vans. We are a professional business and our clients appreciate that.
We are also conscious that in the future we will have a fully operating business to sell, not just an address book of contacts.
How did you raise the finance? Luckily, we had some savings which were earmarked for home improvements; five years later we have a great business but we're still waiting for that new kitchen!
What training and support did you receive initially and ongoing? Before we signed the franchise agreement, we spent a Discovery Day with Jo from Petpals in Salisbury. We went on dog walks, a puppy visit and then back to her house to see how she ran her accounts etc. We found this day invaluable in helping us make our decision.
A few weeks later, having taken legal advice, we signed on the dotted line and prior to launching attended head office in Andover for training. The Petpals training is delivered by Nick, who ran his own Petpals franchise for many years and is now Petpals Southern Operations Manager, meaning he was well prepared for all our questions and could answer them all in a practical, easy to understand way.
The training covered a wide variety of subjects from caring for the animals, to the ins and outs of running the business. There is also an online operations manual, full of information about running the business, which is always very useful.
Head office always invite interesting speakers to the annual conference e.g. Animal Love – Pet First Aid owner vet Sophie Bell or dog legal specialist solicitor Trevor Cooper.
On a day to day basis we have a very active forum on Facebook that all the franchisees are involved in. Franchisees swap information, share news of the latest training courses they have completed and ask for advice; it is invaluable.
How would you describe your day-to-day role as a Petpals franchisee? Busy! Being a Petpals franchisee is lovely but physically and mentally demanding which might surprise some people. As a premium brand, we like to think that the extra work we put in is what differentiates us from our competitors, so we're happy to do it.
For every dog we are about to walk we consider which other dogs they get on with and which should we not put together? Where do they prefer to walk (e.g. woods or fields?) When was the last time they went to the woods? If recently, we'll swap it for another location. On hot days we'll head for shady areas and will happily drive out of our way to try a new walk. We put huge amounts of time into planning to give the dogs the most interesting and mentally stimulating walk as possible. When we drop the dog off we leave a note for the owner to let them know where they've been (and to explain why they may be a bit more muddy than usual!)
We usually do two group dog walks each a day, plus popping into a few homes to do cat or puppy visits early in the morning, lunch time or evening (or all three!) So, it is a physically tiring day but in a good way. When you are out walking a dog you don't have time to worry too much about the little things in life, you are too busy keeping an eye on your dogs but equally, when you break the crest of a hill you can take a deep breath and enjoy the view, which always gladdens the soul, even on the dampest of days.
What challenges have you faced? The main problem for us is that as we don't employ any staff yet. We know this will change as the business grows; we have talked to head office and other franchisees about how and when to make the first leap of faith to employ staff and know it is something we will be doing soon.
We also have our own family rule of trying not to talk about work in the evenings – we don't always succeed but we do try!
Has becoming a franchisee changed your life, if so how? 100%. We are both fitter than we have ever been in our lives. Matt has lost weight but most importantly our mental health is so much better now. We love our jobs and trust our colleagues (each other!) so we never dread work the next day as we used to. Instead we are greeted by pets who are genuinely thrilled to see us and we get to spend the day outside, hanging out with these great dogs, taking in beautiful scenery and breathing great big lungfuls of fresh air, we can't even begin to tell you how good that makes us feel.
What is the most invaluable piece of advice you could give someone looking to buy their first franchise? Make sure you are buying into something you are going to truly love doing. Like any job it can be hard but if you love what you are doing then you'll be fine.
In your opinion, what makes a successful franchisee? One who buys into the brand and appreciates the positives of being part of a national brand, rather than constantly fighting against the system or trying to adapt or amend things. There is a reason the franchise is successful!
What are your plans for the future? As part of our five year anniversary we expanded our territory so immediate plans are to really get some good business going in that area.
If you had to do it all again, what would you do differently? Nothing!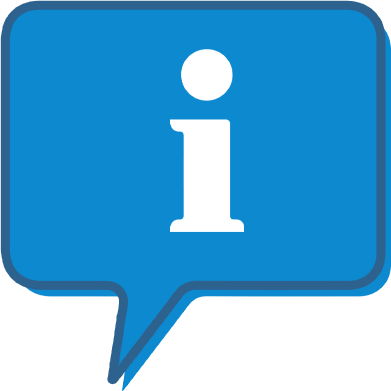 Interested and want to know more about Petpals ?
The Petpals profile outlines all aspects of their franchise opportunity and allows you to contact them for further information or to ask a question.