Last Updated: 13-January-2021
Rugbytots offers work life balance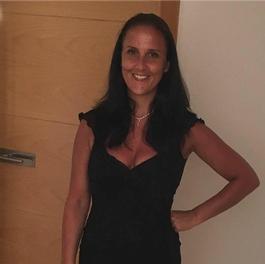 Name: Laura Muir
Location: Bonnyrigg
Franchise: Rugbytots
Date launched the franchise: March 2016
Can you tell us a bit about yourself and what you were doing prior to buying your Rugbytots franchise business?
Previous to buying the Midlothian franchise for Rugbytots, for 5 years I was Head of Sales for a short break holiday company and prior to that Sales Manager for a large independent hotel group selling beds across Scotland and I had done this since the age of 18.
Can you also tell us about Rugbytots franchise?
Rugbytots is the UK's first rugby specifically designed play programme for young children between the ages of two and seven, using the multiple skills of rugby to create a fun and enjoyable environment whilst developing basic core motor skills. Each session aims to develop hand-eye coordination, balance and agility, as well as enhancing social and psychological attributes through a series of games and exercises.
Why did you go down the franchise route? What made you choose the rugby industry? And why did you choose a Rugbytots franchise?
Simply we wanted a rewarding career that could give us the right work life balance. Our son attended Rugbytots since the age of 2. When we decided we wanted to buy a business we noticed the Rugbytots franchise and thought it would be the perfect fit as we had already bought into the idea and loved it.
We then discussed which area to buy and for us it was easy as we are from Midlothian and know it well and luckily it was for sale. At the time of launch there were very little children's sports clubs in the area, especially for the 2-3 year olds.
How did you raise the finance?
We took a bank loan for 1 year.
What training and support did you receive initially and ongoing?
Thorough training was provided by our mentor and the provider of the franchise - Scotland Office HQ.
In addition to the hands-on training for booking systems, marketing, reports, payroll etc we also received a Operations Manual which is extremely comprehensive and is basically our company bible.
Then there is help any time you need it – all you have to do is ask.
How would you describe your day-to-day role as a Rugbytots franchisee?
Busy, different every day. I spend my days looking at class numbers, bookings, re-bookings, forecast for future terms etc.
I spend a lot of time on marketing and researching all the different channels available to me to expose my business.
The best part about my role is that I can work it around my lifestyle and it really does offer the work life balance I wanted so much.
What challenges have you faced?
Fear of the unknown is probably the biggest one. The anticipation of how many people will book? Every new term you ask yourself - will they re-book?
The reliability of coaches is a challenge. I've been lucky and only had 1 or 2 ex-employees let me down but those times were tough as the last thing we aim to do is let down the little children.
Has becoming a franchisee changed your life, if so how?
Yes I now have lots more time to spend with my family, I'm doing a job that I love so much it feels more like a hobby.
What is the most invaluable piece of advice you could give someone looking to buy their first franchise?
It's not a get rich quick scheme, it's a career, a rewarding career. You have to be willing to invest time, money and put all your efforts into making it a success.
In your opinion, what makes a successful franchisee?
Hard work, dedication, positive attitude, and a realisation that you get out what you put in.
Someone who listens and learns from those more experienced – get to reap the rewards a lot sooner.
What are your plans for the future?
To grow and grow and grow. New locations, additional days, mid week
If you had to do it all again, what would you do differently?
Only some little things, hindsight is a wonderful thing.
On the flip side we would not have learned the lessons we have if we indeed did it differently.