13-January-2021
Aspray franchisee makes a difference in his local community
Name: John Strange
Location: Glasgow
Franchise: Aspray
Date launched the franchise: 9th June 2016
Can you tell us a bit about yourself and what you were doing prior to buying an Aspray franchise business?
I am 40 years old and have always lived in Glasgow. My passion is my family, I have an incredible wife, Morven, and two beautiful twin girls. I love nothing more than when we all go to concerts together or on holiday, although the girls often get embarrassed by my dad dancing and rubbish patter!
Before joining Aspray, I bought and developed properties and built up a buy to let portfolio. This led to me setting up a general maintenance business that grew and developed into a small contractor firm.
Can you also tell us about the Aspray franchise opportunity?
Aspray are a multi award-winning, national, property damage claims management company, authorised by the Financial Conduct Authority to manage property damage insurance claims for residential or commercial property owners, throughout the UK.
There is no charge to the policyholder for the Aspray service, provided that we are able to use our vetted contractors to complete the reinstatement works.
My ultimate goal is to help to make the life of the customer (policyholder) easier during what can often be an emotional and distressing time. Aspray franchisees are Loss Assessors acting on behalf of the policyholder only. This means you firstly evaluate any property damage that has been caused by events such as fire, flood, impact, storm, escape of water, or malicious tenant damage. Then, you negotiate with the insurer, or their appointed loss adjuster, to achieve a fair settlement. Finally, you project manage the reinstatement works as quickly and efficiently as possible using your own vetted contractors
Why did you go down the franchise route? What made you choose the property insurance industry? And why did you choose an Aspray franchise?
It was a combination of factors, I always had a strong desire to be financially secure. When you reach a certain age suddenly the fear about your pension hits you, it's fair to say that you can no longer rely on the government pension being enough.
Aspray seemed a perfect fit for my skills and personal goals. I am hard working, determined and Aspray offered not only the freedom to earn more money but also the chance to step in to help when people need you.
Due to always being self-employed, I had experienced first-hand the challenges associated with running a business all by yourself, this included constantly worrying about new regulations and having to come up with the 'how' to overcome challenges.
I had been aware of Aspray for a while and heard great things about the service they offered. Aspray are directly authorised by the FCA which gave me confidence that I would be able to operate the business safe in the knowledge the correct systems, procedures and controls were in place.
Ultimately, I wanted to enjoy earning a good living while enjoying the day to day work and with my knowledge of the building industry and vast experience dealing with refurbishments it seemed like an obvious synergy.
How did you raise the finance?
A mixture of savings and bank support.
What training and support did you receive initially and ongoing?
Initially you have a two-week intensive training course at Head Office in Darwen. The induction training is accredited by the British Damage Management Association and prepares you for the role as a loss assessor and project manager. It also provides an insight into the insurance sector which is particularly helpful in understanding why there is a demand for the Aspray service
After the training the Business Development Manager supports you in the field by showing you the training in practice, for example how to best approach the different businesses within your territory and explain how Aspray could add value to their customer centric proposition.
Aspray organise additional training courses, they are always keeping things fresh and up to date. There is also the fabulous team at Head Office who are always on the other end of the phone should you need any help or support as you go.
How would you describe your day-to-day role as a franchisee?
BUSY!!!, The great thing about this franchise is that no day is the same. The CRM system we use provides everything you need to manage all aspects of the business. For example, diarising appointments, completing a schedule of works, email templates to use for communicating with insurers and an accounts package for maintaining your profit and loss account.
Aspray host an annual conference and mid-term meeting where you get the chance to meet up with other franchisees to share best practice and draw on their experience. Yes, I will say some of us have even become friends.
People are different and properties are different, so you are never short of things to do. Plus, every day I get up out of bed and I help people. That's a great feeling.
What challenges have you faced?
To be successful I believe you cannot be afraid of change. After my first year I had grown the business to a level that exceeded what one person could manage and due to the volume of claims I decided to employ Nicky Moncur as a Loss Assessor and Sales Manager. More recently I employed Wai Wong in an admin role. This was necessary to continue to grow levels of the service.
Sometimes when you are very busy you tend to do the easy things first and leave the more difficult challenges to the end of the day. I find its best to start your day with the hardest task and then you have a sense of achievement that you can take into the day ahead.
Specifically, in regards to this franchise the main challenge is making sure you haven't missed anything when putting a schedule of repairs together. Although this rarely happens as we have a great team with us.
Has becoming a franchisee changed your life, if so how?
In more ways than one. I can honestly say I love every day and I am now financially secure. I have built up a very successful franchise and I take great pride in helping people.
The business has provided me with the opportunity to sponsor and support local sports teams the Glasgow Clan Ice hockey team and St. Mirren Football club. I believe it is important to give back to the community, I volunteer as the chairman of the GEAAP charity which provides support to families affected by the effects of alcohol abuse. A cause that I care very much about.
What is the most invaluable piece of advice you could give someone looking to buy their first franchise?
Do your homework. Research the business and speak to those who are currently making it a success. If you can't give 100%, don't bother. Success comes to those who "DO", not those who expect things to happen for them.
In your opinion, what makes a successful franchisee?
Hard work and ambition. Franchising is not for everyone as it requires your commitment to the business and not everyone can achieve that. If you work hard and follow the already successful system, then you will make it work.
What are your plans for the future?
My plan is to purchase another territory within the next 12 to 18 months and employ another full-time loss assessor.
If you had to do it all again, what would you do differently?
I wish I would have known about franchising earlier in my career as I would have joined Aspray a lot sooner.
Find out more about an Aspray franchise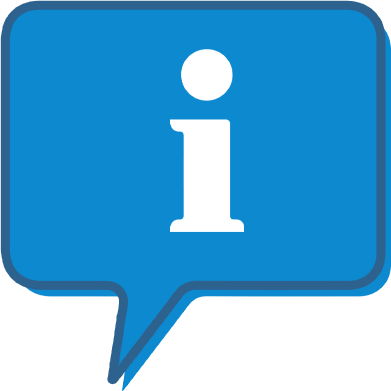 Interested and want to know more about Aspray?
The Aspray profile outlines all aspects of their franchise opportunity and allows you to contact them for further information or to ask a question.