Posted:13-January-2021
Home Instead multi-unit franchisees going from strength to strength
Name: Suhail and Tasnim Rehman
Location: Glasgow North, Glasgow South, Stirling & Falkirk
Franchise: Home Instead Senior Care
Date launched the franchise: Glasgow North (2014), Glasgow South (2017), Stirling & Falkirk (2019)
Can you tell us a bit about yourself and what you were doing prior to buying your Home Instead franchise business?
Suhail was born and bred in Glasgow. After gaining a degree in Aeronautical Engineering from Glasgow University, he worked at BAE before moving to other sectors and prior to Home Instead he was a former director of a global software company
Tasnim was born in Edinburgh and has had a successful career in retailing, working with a number of global brands including Chanel.
Can you also tell us about the franchise/s you have bought?
Suhail bought the North Glasgow franchise in 2014, having sold his company. When Tasnim saw the difference that Suhail's franchise was making to older people in their local community, she realised that she also wanted to become a franchise owner - and joining him in the venture seemed the perfect choice. She subsequently bought the Glasgow South territory in 2017. Two years later, the couple decided to expand their business interests even further, and added the Stirling and Falkirk franchise to their portfolio.
Why did you go down the franchise route? What made you choose the senior care industry? And why did you choose a Home Instead franchise?
Suhail was looking for a new opportunity after selling his company. He was aware of the high failure rate of conventional start-ups and soon realised that franchising was the best solution for him. His voluntary experience in the care sector introduced him to the Home Instead Senior Care concept. He was impressed by its unique business model and working ethos.
How did you raise the finance?
In terms of the Glasgow North franchise, Suhail had already sold his own company enabling to fund the franchise. Because of the success of their first franchise, it then helped them towards the funding for their second franchise when Tasnim made the decision to join the business.
What training and support did you receive initially and ongoing?
Home Instead Senior Care provides an initial 180-day bespoke support package and training for new owners, focusing on the specific needs of the franchise owner. The Business Performance Team then takes over ongoing franchise support. The company has also developed a bespoke award-winning training programme for providing care to people with specialist needs, such as Alzheimer's or other dementias. Support is also readily available from the wider network of franchise owners who meet regularly.
Suhail comments: "When you first set up any new business, it isn't easy. However, the support and training we receive from Home Instead, as well as from other franchisees, has been exceptional and this has been ongoing since day one." Tasnim adds; "We were both blown away by the Home Instead team; the passion they showed for caring for seniors; their professionalism; and the support they offered."
How would you describe your day-to-day role as a franchisee?
Suhail has been able to use his background in finance and business to focus on the more strategic aspects of the franchise, whilst Tasnim is very much a 'people person'. She works closely with staff, clients and family members to ensure that clients are receiving the best possible care and to support her wider team. She says, "We really do love what we do, each and every day."
What challenges have you faced?
In Scotland, there is an ageing population and a huge demand for quality, home-based care. This therefore represents a potential market opportunity for private homecare companies that can provide quality and choice. One of the key challenges for Suhail and Tasnim was finding professionally trained and reliable people from all backgrounds to become CAREGivers. The couple have now successfully built up teams of CAREGivers chosen for their empathy, compassion and reliability. Suhail and Tasnim make the promise: "We will only deliver home care services that we would be happy for a cherished member of our very own family to receive."
Has becoming a franchisee changed your life, if so how?
"With our wonderful management team in place running our franchises day-to-day, we now have much more freedom," says Tasnim, Yet we are still very much part of the business, and we wouldn't want it any other way."
What is the most invaluable piece of advice you could give someone looking to buy their first franchise?
Suhail says: "Carefully explore the opportunities that are out there, and make sure you have transferable skills for the franchise you choose and that you will be supported by a good franchisor. You really want to enjoy what you do, and not feel out of your depth, running a franchise business should be a wonderful experience where you will grow, knowing that you are not on your own"
In your opinion, what makes a successful franchisee?
Suhail observes: "We really wanted to make a difference - we're driven by our desire to enrich our local communities. Franchising also offers a great, less risky way of becoming your own boss, if you choose the right franchise, of course! Thankfully, we did! Home Instead is the No 1 franchise in the UK and the No 1 most recommended care company – what more can we say?""
What are your plans for the future?
The couple plan to keep building upon their current success. Suhail enjoys the challenge of building businesses and the couple will continue expanding their 'small network within a larger network' of successful franchise territories.
If you had to do it all again, what would you do differently?
Over the years we have built up fantastic management teams in our offices. Not all our appointments had previously been successful but we now have a great organisational structure and dedicated key players in place. Had we anticipated the growth we were going to have we would probably have made these key appointments at an earlier stage.
Find out more about a Home Instead franchise opportunity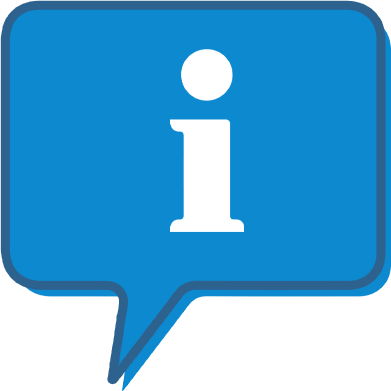 Interested and want to know more about Home Instead?
The Home Instead profile outlines all aspects of their franchise opportunity and allows you to contact them for further information or to ask a question.