Posted:13-January-2021
From the police to Tumble Tots franchise Glasgow
Name: Rachael Hall
Location: Glasgow
Franchise: Tumble Tots
Date launched the franchise: 22nd August 2019
Can you tell us a bit about yourself and what you were doing prior to buying your Tumble Tots franchise business?
I am 28 years old and live in Glasgow with my partner and our two kids who are 4 and 2. In what feels like a previous life, and before I bought my Tumble Tots franchise, I was a Police Cadet and then a Police Constable for 10 years. Having had my kids and enjoyed maternity leave with them, I just didn't want to return to being an operational officer and all the stresses that entailed including the type/volume of incidents I was attending, the long shifts or days off being cancelled for an event/court. I felt like I had done my time and needed a new challenge. Not only for me but also for my family and to improve their quality of life.
Can you also tell us about the Tumble Tots franchise?
Tumble Tots is the UK's leading physical play programme for children aged between 6 months and 7 years old. Using specially designed, brightly coloured equipment, the 45-minute classes are carefully planned and designed around the different ages and stages of a child's development; working on a variety of skills from fine and gross motor skills, hand/eye coordination, balance, climbing, agility and confidence as well as language development and social skills too.
Why did you go down the franchise route? What made you choose the childrens industry? And why did you choose Tumble Tots?
I didn't set out to look specifically for a franchise, I was looking for something that would first and foremost provide for my family and something that would work better around them too. Having been in the Police for 10 years, I had a very good, stable income so I needed something that was still going to pay the bills! I lived down in Chester and whilst on maternity leave, I took my daughter to Tumble Tots and we loved the classes. Having then moved back to Glasgow, I was looking to swap the classes we attended in Chester to classes in Glasgow to help settle my children as best I could whilst looking for our house, back to work etc. The closest Tumble Tots classes to where we were living was approx. 45 minutes away. Even though I had fallen in love with the Tumble Tots ethos, I still wasn't prepared to make that journey. That's when my partner suggested looking into starting a franchise in Glasgow. It baffled me that there were no Tumble Tots classes, more so as a mother because it's an amazing class and provides so many benefits for children not only physically but mentally and emotionally also. I think it's very hard to find a class that really caters to all those things for your children whilst having fun at the same time!!
I really thought hard about applying for a franchise as it was completely out of my comfort zone, but I loved watching the development, growth and enjoyment my daughter experienced from Tumble Tots. I didn't know anyone when I moved to Chester, but I felt such a warm, inclusive atmosphere at the classes that made my daughter and myself feel so welcome and at ease. It was all these positives that really helped me make my decision to go for a franchise, I wasn't naive to not expect that it was going to be incredibly hard work, but I was ready for the challenge. Choosing Tumble Tots was an easy decision once I'd committed to go for something new as I was fully onboard with the ethos and totally bought into the Tumble Tots family.
What training and support did you receive initially and ongoing?
I received business management training from Head Office which covered all the basics including staffing and marketing. This training was invaluable as it set me up for my journey into the world of being a franchisee.
I also had leadership training which went into the in-depth running and set up of the business, and the benefits of the classes for each of the different age groups. This covered all the behind the scenes stuff such as lesson plans, class music and planning the circle times (yes that's planned and not just done on a whim!).
Finally, we had foundation training, and this was done with my team of staff that were going to help me in the daily running of classes. This wasn't as plain sailing as I thought it would be; this was a two day training and on the first day none of my staff turned up bar one. In all honesty I had a 5 minute think where I really thought hard and almost second guessed that I'd made the right decision, but 5 minutes was enough to kick start me as the second day was a much better day! Some of these curve balls of things not going to plan as you hoped are what you don't expect. Thankfully I had staff from head office running the training to help me through it and give me the support to not let knock my confidence and get back on track.
My opening day was a success thankfully, I couldn't have hoped it to have gone better. Two members of staff were up from head office to help and support me and ensure everything ran smoothly. I couldn't thank them enough for that! Every step of the way I've been in regular contact with the team at head office and they have supported/advised me.
How would you describe your day-to-day role as a Tumble Tots franchisee?
This is tricky as I'm still only new and I'm still learning and adapting to each day. At the moment I only have one venue open, my second opens next week and the third opens the beginning of October so just now I'm dropping the kids at nursery and making the most of the child free mornings whether that is doing some work on social media, replying to emails and currently learning the songs. Thankfully the kids enjoy the music and constantly ask for Tumble Tots music so we're all learning them together - the favourites are beginning to show!! I'm researching my areas that I'm opening in and making a list of all the nurseries, housing estates, churches, community halls etc on where to go and hand leaflets out. I'm also trying to plan ahead and look at my two venues I open in 2020 and look at venues for there so I don't run out of time.
What challenges have you faced?
As I mentioned before staffing was a difficult one for me. Having never recruited and managed a team before, I required loads of support and advice to help me find my team. As at times my team would be the face of my business and the ones customers came into contact with, I had to be certain that they would be able to put across everything about Tumble Tots the way that I could. Once I realised that I couldn't do it all myself, it definitely helped me delegate. I was let down initially by a couple of potential staff, however it's all worked in my favour because I now have a great group of ladies working with me. We all get on very well, they help put on great classes and have such a high level of customer service too I really couldn't ask for more. That then eases my mind knowing that they 'get it' and are just as supportive of Tumble Tots as I am!!
I think the marketing side of things took me by surprise too. I thought I'd pick it up really quickly as I'm quite active on my personal social media and having been a community Police office for a few years, I was used to introducing myself to local business owners, churches, community centres etc but I just felt so out of my depth. I have really leaned on our Marketing Director recently to learn the tips and tricks of how to raise awareness, get more bookings and just generally market my classes better.
Has becoming a franchisee changed your life, if so how?
I feel like I am now working towards a much better home/work balance, I feel happier in both my work environment and at home. I'm more in control of when I'm working, how much effort I can put in and what I'm putting out there. I like that I'm able to do the dinner, bath and bed routine with my kids and still get work done without feeling like I'm missing out on anything.
What is the most invaluable piece of advice you could give someone looking to buy their first franchise?
Find something you're passionate about, research it and make sure that you are getting all the support and help with your franchise from the company. It's all very well and good having a good franchise but without the company's help and support behind you then you'll never succeed. I honestly wouldn't know where to begin for thanking the team at head office for all their help, support and words of wisdom when it's needed.
In your opinion, what makes a successful franchisee?
I think a successful franchisee needs to be open minded and open to learning new things, extremely hard working and willing to work extra hours/days that is going to pay off in the long run. I think you need to have a solid support that is going to encourage, support and help you in any way they can through this journey too. It's all very well and good knowing that you are determined and driven to make it work but when you have your family and friends rooting for you, then it just sometimes is that gentle nudge in the right direction.
What are your plans for the future?
I'd like to fully establish my five venues, filling all the classes and having a well-sknown, respected and recommended business throughout Glasgow. Ultimately being able to do this whilst having a great home life balance is the dream I suppose!!
If you had to do it all again, what would you do differently?
I'm happy with how I've started out if I'm honest. I could've been more organised with my staff and van however it's all worked out in the end and was all new to me so I'm not giving myself too hard a time over those bits. I have a great team at head office who are really supportive and I get on well with them too so that definitely helps.
Find out more about Tumble Tot franchise opportunities in Scotland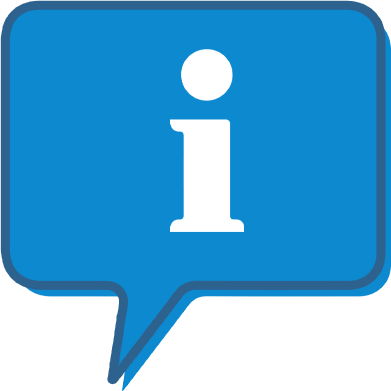 Interested and want to know more about Tumble Tots ?
The Tumble Tots profile outlines all aspects of their franchise opportunity and allows you to contact them for further information or to ask a question.