Posted:13-January-2021
Franchisee Interview: "Taking on this franchise has just worked for me"
Cheryl Hopkins FCCA joined TaxAssist Accountants in July 2009, after the birth of her first child made her realise she needed to escape the corporate rat race and work for herself.
After ten years, she has built up her practice to over 350 clients from her shop in Nuneaton and office in Tamworth, has a team of four staff and has given birth to her second child. She shares her inspiring story here, about the new independent life taking on a franchise with TaxAssist Accountants has given her.
"Before I became a TaxAssist Accountants franchisee, I was a senior accountant in a manufacturing company in Leicester which made pies. I was involved in the weekly accounts and costing products, so I'd never previously had dealings with personal tax returns.
"Returning to work after maternity leave, I realised it was very difficult juggling home and work life with the pressures of working overtime and monthly deadlines, and I just thought no, I need to work for myself to have more flexibility and freedom.
"Why did I choose the franchise route rather than setting up on my own? I lacked practice experience and had no knowledge of sales or marketing myself or a business. I wanted the support that I would get from a network of accountants, a working model and best practice guidance. I thought the franchise would give me a good grounding to start the business off and it has.
"TaxAssist Accountants was by far the best franchise that I looked into. When I attended a Discovery Day, the team at the Support Centre were genuine and open which gave me confidence that they would provide the promised level of support. It was a very relaxed day and had a real family feel to it, as they really cared about you making the right decision for you. It was not pushy and there were no sales techniques to force you into the franchise route.
"As part of my research, I spoke to several franchisees and all were consistent in their messages – that the model worked, the Support Centre does what it says on the tin – basically it's down to you and the results will depend on your effort, approach and investment. The support I have received has also played a significant part in the growth of my business. Having this support means I have more time to spend on servicing my clients and working on my business.
"I opened my first shop in Nuneaton in February 2010. My initial business plan consisted of me working from a serviced office for approx 2 years prior to moving into the shop front location. I wanted to get a hold of the business from quieter surroundings prior to launching into employing staff and having business walk-ins. All this changed after being in the business for six months.
"Through my regular contact with the teams at Norwich, I quickly realised that 50% of my potential clients did not even know that I was there, as there was no clear visibility. This made me realise that it was time to start the search for the 'right' shop. It didn't take me long and within a space of three months I had moved into one.
TaxAssist Accountants gave a good base to my business with the comprehensive training package which continued over the first six months of the franchise. Even coming from an accounting background there is so much to learn. Selling and marketing was not anything I had ever had to do before so took me out of my comfort zone, but it is all covered in the initial six weeks' training and gives you that confidence to go out there and achieve.
"I still feel that I learn something new every week and to have the knowledge base and experience from the Support Centre and also the network as a whole is great. A big benefit of joining TaxAssist Accountants.
"Now ten years into my franchise, I have a stable business. Walk-ins still occur daily in the shops, mainly self-employed tax return clients, but over time these clients' businesses grow and with that so does the requirement of our work, therefore the potential of increased fees.
"I am also finding that referrals happen more and more, as clients are recommending our services to business associates, friends and family. I love the variety of clients that I get to meet and work with. I have benefited so much from the input and support the Norwich-based team have given me and I definitely could not have done this without them.
"Will I be staying with TaxAssist? Absolutely yes! TaxAssist are a huge resource for client retention as they assist us with technical updates for both us and clients, business partners to whom we can refer clients to and most importantly make the brand known with the growth of the network and internet presence.
"I now work closer to home, I open the shop 9-5, I very rarely have to work overtime, I don't work weekends and it's just so much easier to juggle home and work life. I'm having so much more time now with my family. Taking on this franchise has just worked for me.
In the future I'm hoping to buy another franchise territory, build up my staff, whom I could potentially sell the business to and then retire! But that won't be for a long time yet!"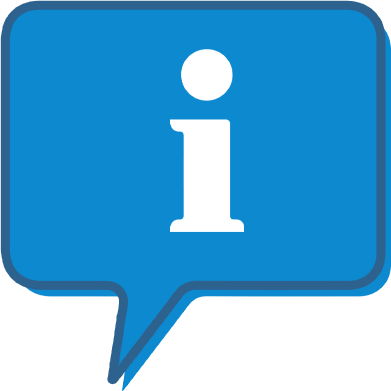 Interested and want to know more about TaxAssist Accountants?
The TaxAssist Accountants profile outlines all aspects of their franchise opportunity and allows you to contact them for further information or to ask a question.