Last Updated: 13-January-2021
Age is not a barrier with a Maid2Clean franchise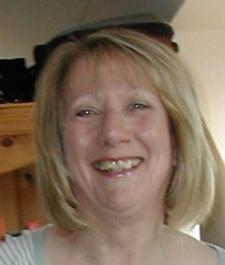 Name: Jude Matheson
Location: Morton, Lincolnshire
Franchise: Maid2Clean
Date launched the franchise: 1st January 2012
Can you tell us a bit about yourself and what you were doing prior to buying your Maid2Clean franchise business?
I was a student support officer in a secondary school, mainly dealing with behaviour issues – a job I loved. Unfortunately, as it was only a small school, it was deemed financially unviable and closed.
I found myself redundant at 60, unable to even get an interview in another school as they were looking for younger people.
As I lived alone at the time, it was work or starve and I happened upon Maid2Clean by chance from a cold call from Ian Gregory who promotes various franchises for sale. As I had a career in recruitment in the past and Maid2Clean was reasonable priced, I thought I would give it a go.
Can you also tell us about the Maid2Clean franchise?
The Maid2Clean franchisor sells you a licence for a territory to work. It is a domestic introduction agency, advertising for clients and cleaners in your working area. Obviously, it takes a lot of hard work and some extra capital for advertising to get it off the ground, but after seven years, it is relatively easy to run.
Cleaners are interviewed in their own homes and vetted by the franchisee and clients contact the office by phone or email if they are looking for a cleaner.
Communication with both cleaners and clients is a key factor.
Clients pay the cleaner (who is self-employed) on the day they work and also a monthly Agency fee to you.
The franchisee also pays a monthly management fee to the franchisor.
Why did you go down the franchise route? What made you choose the recruitment industry? And why did you choose a Maid2Clean franchise?
I felt that a franchise was the best option at my time of life and I had experience of recruitment in the past.
How did you raise the finance?
Luckily, I had a good redundancy package which covered everything.
What training and support did you receive initially and ongoing?
Initially, after several phone interviews, a meeting with the franchisor is arranged. The franchisor goes into the role in depth and thorough training is given.
The guidance to start up is step by step which is very easy to follow and advice or extra training is always available on request. Also there is a franchisee forum where we can exchange advice and good practice.
How would you describe your day-to-day role as a franchisee?
Juggling people. Keeping cleaners and clients happy. Spending a lot of time on the phone or on the road
What challenges have you faced?
It was a steep learning curve but the support was great. Disasters happen occasionally – spills and breakages, awkward clients, cleaners leaving at short notice which can result in losing a few clients. All in all, managing stress levels is key.
Has becoming a franchisee changed your life, if so how?
The extra money coming in does make life comfortable. On the downside, as I run my own franchise and don't ask the management centre to do it, holidays are practically impossible unless you take a computer, boxes and files with you. Still working on a solution for that.
What is the most invaluable piece of advice you could give someone looking to buy their first franchise?
Get advice from two or three trusted friends.
In your opinion, what makes a successful franchisee?
Hard work, organisation, superb communication and customer care.
What are your plans for the future?
I shall keep my franchise going for as long as I am able. Age is not a drawback with Maid2Clean
If you had to do it all again, what would you do differently?
I would be more careful with my advertising budget!