13-January-2021
Interview: "The support from day one was very, very good. The training and back-up is amazing!"
Franchisees Names: Sam Wray and Rick Gerard
Franchise: GBR Autocare
Location: Warwickshire
Hello Sam, how long has the business been going and how did it all come together for you guys?
SW: Just eight weeks ago we took over the franchise, so it's still early days for us. We have both used Autoglym products for as long as we can remember in our previous jobs and were both personal friends of the old franchise owner. He'd been selling us both Autoglym products for years at good prices. We're both pretty keen on cars and bikes generally, and both rather OCD, so we've always kept our wheeled transportation in good order, using Autoglym just makes that process so much easier. I've even still got my first 1975 FS1E Yamaha that I'm always fettling, cleaning and admiring.
What were you doing before taking on the franchise?
SW: We were selling used cars, but we had quite a high stock level of middle ground and slightly cheaper vehicles that were causing us all sorts of warranty problems, so the option was either to go upmarket with fewer higher value, prestige vehicles, or take on the Autoglym franchise – you can probably tell which path won through.
How did the franchise opportunity come up?
We were actually visiting the previous franchisee one day looking to buy some products when he sighed and said, "I don't know what I'm going to do when I sell the franchise?" To which our ears pricked up. We soon decided it would be a sound business move to take it on and supply Autoglym to an ever expanding client base all over the Midlands.
What's it been like setting up?
SW: It actually fell very well for us timing wise. It's been lots of hard work recently, but now that things are calming down and we're getting in to the routine of it, we're really starting to enjoy it. This came along at precisely the right moment in time, and we're both very glad that it did.
Whereabouts are you based?
SW: We're right in the middle of the UK. We're about seven miles from the centre of England, just outside Warwick.
Which areas of the UK do you cover?
SW: We've actually got two franchise areas. All the way up to Burton Upon Trent, all the way round the side and to the top of Birmingham. On the other side we skirt out as far as Rugby, then all of the Warwickshire area with the CV postcodes, and then the area runs down to Evesham, Pershore a bit of Worcestershire and then down into the Cotswolds
Are there many of you as part of the business?
SW: No, it's just the two us, myself and Rick Gerard at the moment. We've hit the ground running and already had a good idea of what we were getting into having had an association with the previous franchisee through our second hand car sales business. It's been an exceptionally busy two months, but we're finding our feet now.
Are you both always out on the road then?
SW: Yes, that's right. In the morning I go left and Rick goes right out of the gate. At the moment we're dealing with our existing customer base, but we're always prospecting and pitching for new business whilst we're out and about. Having just started to catch our breath over our routes and who's going where and when, we're ensuring we know what our customer's need to meet their requirements.
Has Autoglym been a big help getting you set up?
SW: They've been amazing. Just two to three days after we took the franchise over we were invited to the Annual Conference at Silverstone, which was incredible. We got to meet pretty much everyone, we networked beyond belief and just had a really good time. From the very start, both Nigel, the Head of UK Sales and Gavin, the Head of Franchise Network had expressed that if there was ever anything we'd like to know not to hesitate to get in touch. The support from day one was very, very good. With the training, presentations and back up, the support is amazing, we couldn't have asked for more. It's been a lot easier knowing you have a company behind you that that is always on hand, or will always pass you over to the right person. Altogether it's been a fantastic way to start a new business.
To learn more about franchise opportunties with AutoGlym, request more information here!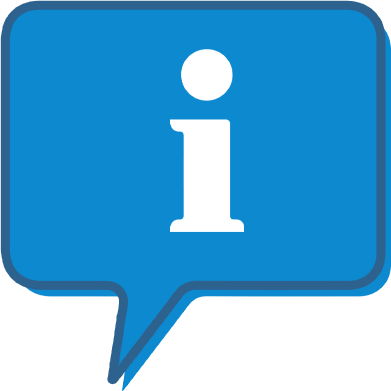 Interested and want to know more about Autoglym?
The Autoglym profile outlines all aspects of their franchise opportunity and allows you to contact them for further information or to ask a question.