Last Updated: 12-April-2019
Interview: 'My 5 year goal was to earn £100,000 p.a. After 3 years I was earning £126,000 p.a.!"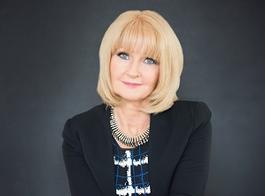 Joined PPP: 2010
Portfolio Location: London
Biggest Benefit: Substantial income for life
Gertie Owen joined PPP in August 2010. After 20 years of looking after her children and being, in her own words, being "a lady of leisure", Gertie wanted a new challenge.
As her children had grown into young adults, Gertie found herself with increasing amounts of free time. Around the same time Gertie's husband was made redundant, so there was a potential need for an additional income stream.
PPP appealed to Gertie as it offered a proven system to begin investing in property, providing cash flow as well as a growing asset base. Gertie had no previous buy-to-let experience, but with support and guidance on hand whenever she needed it, PPP offered the ability to achieve the income she wanted with the challenge she was looking for.
Since joining PPP Gertie has bought, refurbished and fully tenanted four HMO properties and has just bought her fifth, meeting her personal target. Gertie has gone from having no experience of buy-to-let or HMO property development to the 2013 'HMO Landlord of the Year', awarded by Landlord & Buy-to-Let Magazine. Gertie is in good company – the award's previous winner held the title for the last three consecutive years and is a Director of the Residential Landlords Association.
Speaking of her triumph at the awards Gertie said: "The awards evening was really special, it was wonderful; I had lots of landlords telling me I inspired them to do more for their tenants, after hearing what I do for mine – and I've been a landlord for less than three years. It was a dream come true to win and I was delighted to have my hard work and caring attitude towards my tenants be acknowledged, I feel being part of PPP has made me the landlord I am. It taught me so well to be the best, and I couldn't have done it without them."
"When I joined PPP my 5 year goal was to earn £100,000 per annum. After just about 3 years I was already earning £126,000 per annum."
Gertie believes what sets her apart from other landlords is the way she cares for her tenants; "I show it in all the things I do, from decorating all my houses at Christmas so it feels like home for them, to giving each tenant a Christmas present and also hampers to share. I take note of all their birthdays to make sure I give them cards and give them all eggs and cards for Easter. When doing viewings I always pick them up from the station and I do my best to match the personalities in my houses, so they become good friends."
The financial benefit has exceeded Gertie's expectations: "When I joined PPP my five year goal was to be earning £100,000 per annum, but after just about three years I was already earning approximately £126,000 per annum. That's now nearer £150,000 per year so I feel a great sense of achievement."
Do you want to take advantage of what Platinum Property Partners are offering? Learn more here!
Visit Platinum Property Partners Franchise page