Posted:13-January-2021
Exclusive Interview: "I chose a resale as they were already trading and had a proven track record."
Name: Paul Glover
Location: Nottingham
Franchise you bought: Signs Express (Nottingham)
Tell us a bit about yourself and what you were doing prior to buying a franchise business?
I previously owned a waste management company from 1998-2016, growing it from 5 employees to over 30 and turnover of over £4m. I decided to sell the company as I wanted to try something new (and hopefully less stressful!)
Prior to this I worked for a large blue-chip company for over 10 years in various roles from sales & account management but had always wanted to run my own business.
Why did you initially decide to go down the franchise route? And what made you choose the industry you are in and ultimately your franchise?
As I was looking for a complete change, I knew there would have to be a certain amount of training or support required in order to make it a success, so a franchise seemed the best way forward.
I wasn't sure what industry this new venture would be in and had considered all types of businesses until one caught my attention, Signs Express. Signage is a market that continues to grow and there will always be a need for this type of product/service.
What made you choose a franchise resale over starting a new franchise business? What are some of the benefits?
I chose a re-sale because the business was already trading, had a proven track record and happened to be local to me in Nottingham. This was appealing to me given I'd had been required to travel quite a distance over the course of the last 10 years with my previous company, this franchise made travelling to work easy.
The main benefit for me is that I'm local and know the area well. My previous business was based in North Nottingham, so I already had a good contact base and therefore I planned to utilise this with the new venture. By pursuing a resale, it meant I could hit the ground running.
Were there any challenges you had to overcome with it being a resale you had bought?
The main challenges were to understand the new products and systems. As the business was actively trading, I needed to able to continue the existing flow of business and ensure all customers (especially existing ones) continued to receive the service/quality, they were used to.
Other challenges were working with new staff and getting to know the individuals as quickly as possible, making sure they were comfortable with a new boss and understood my vision for the business and team.
Does the decision-making process for buying a resale differ in any way from buying a new franchise?
Buying an existing business was always the first option and for me as it represents less risk. I'd sooner run with a business that has been successfully trading and then plan to grow it.
Was it easier to raise finance because you were looking at a resale opportunity?
As I didn't require finance, I wouldn't be sure, but I'd imagine that a proven business with decent margins, will always sit favourably with the banks when looking for financial support.
What training and support did you receive initially and ongoing from your franchisor?
Prior to the three weeks training course, I spent some time in the business and getting to know the team, so I gained a feel for the 'day to day' operations. This time was invaluable to me as I could see that the team on site worked well together and had a very good knowledge of the industry.
I got to know the varying types of customers we serviced and thought the business had superb potential to expand.
The three-week course at Norwich was very good and extremely informative. Ongoing support from the marketing team at the Franchise Support Centre is excellent and there is always someone available when I need them. I'm learning every day from my team and just being in the business, which I'm sure I will be doing so for a long time.
What is a typical day for you as a franchisee?
Most of my time is spent working on quotes for new business, speaking to customers about current work and new projects and generally looking at ways in which to grow the business.
I'm learning new systems, speaking with suppliers to see what areas we can improve on and there are site surveys to carry out which incorporates meeting new and existing clients.
All these elements mean every day is different, something which I thoroughly enjoy.
Has becoming a franchisee changed your life, if so how?
Being a franchisee has made me more relaxed and given me an opportunity to test myself in another environment. I look at this as running my own business but with the added value of having support and guidance when I need it.
Having other franchisees available to give their advice & expertise, is another huge benefit for me.
What is the most invaluable piece of advice you could give someone looking to buy their first franchise? And would you recommend a franchise resale?
My advice would be to spend time with an existing business and its employees prior to going through the sales process. Research as much as you can about current markets and competition to see if you can imagine running this type of business.
If you believe you can improve on anything, and most importantly for me, believe the business has got potential to expand you're at a good starting point.
What are your plans for the future?
Now I'm settled in, I am looking at areas for improvements, refurbishing the centre and updating the office.
I'm looking at adding new machinery to enable us to be more self-sufficient as well as exploring new products and more specialised markets where there is less competition and possibly even higher margins.
My focus is to grow the business year on year
Would you do it again?
I am thoroughly enjoying the experience and looking forward to seeing the business flourish over the coming months & years.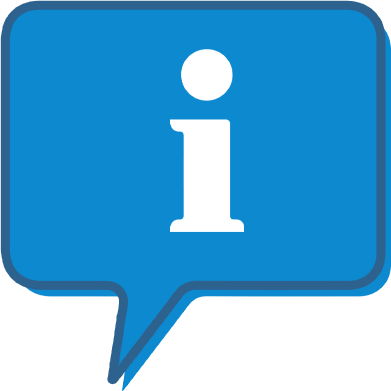 Interested and want to know more about Signs Express?
The Signs Express profile outlines all aspects of their franchise opportunity and allows you to contact them for further information or to ask a question.