Posted:13-January-2021
Exclusive Interview: "I was pleasantly surprised by the amount of training that was on offer."
Name: Trudi Gladwin
Location: Palmers Green, London
Franchise: Tumble Tots
Tell us a bit about yourself and what you were doing prior to buying a franchise business?
Up until I had my second child I was a Legal Secretary in the City. I took a career break, which was only meant to be for a couple of years, but then decided I wanted a job that would fit in with my home life more. A friend told me about a job in my local Tumble Tots (which my son had attended before starting school). I took the job as it meant that I could still do the school drop off and pick up and I had all the holidays with my children. Again, I thought this would be great for a couple of years while my second child settled at school (he's now 19!).
Why did you go down the franchise route? What made you choose your industry? And why did you choose Tumble Tots?
I wasn't looking to buy a franchise as I had every intention of going back to my original career. I had been working at Tumble Tots for a couple of years when the Franchisee said she was going to sell it. It made me realise how much I was enjoying the job and how much I would miss it. Not only do I find the job incredibly rewarding, I strongly agree with the whole ethos of Tumble Tots and really enjoy the interaction with the children and parents alike and I knew I wouldn't find this in another job. Buying the franchise meant that I could continue with a job I love but without the worries of starting a business from scratch. It was very comforting knowing I had a support network from an established company.
What training and support did you receive initially and ongoing?
I hadn't had any training when I started working at Tumble Tots, so was pleasantly surprised by the amount of training that was on offer. I immediately attended all the courses that I could along with some of the other staff. The support and training is fantastic both on how to run your sessions but also your business. I have learnt so much over the years and am very grateful to Tumble Tots for their patience with me!
What is a typical day for you as a franchisee?
My day will start with checking my emails and texts – I have quite a few each morning from people wanting catch up classes or saying they can't come in. I also check my account to see if anyone has paid and also any new members that are due in. I drive the van to work and arrive about 45 minutes before the first class starts. Along with my staff I unload the van and set up the equipment for the first class. We then have time for a cup of tea and a chat about the day ahead. Depending on the day we can have anything from 3 to 7 classes (on one of the days we change venue in the middle and go into a school for their reception class PE lesson and after school club). When I am not taking a class I am talking to parents old and new, catching up on emails and marketing and returning calls. Although the routine is the same, every day has something different to offer whether it's the children, parents, staff or venue.
What challenges have you faced?
Hall hire has been the biggest challenge, whether it's the cost, cleanliness, maintenance or changing venue. A good relationship with the owners is key. Some customers can be challenging and definitely test your good will.
How satisfied are you with the franchise package you purchased?
Very satisfied. It has taken a lot of work to get it to where it is today and of course this is ongoing, but I love every minute of owning my own franchise and meeting some amazing people along the way.
How satisfied are you with the services the franchisor has provided?
On the whole very satisfied. There are a couple of things I would change, but nothing major and I know I can rely on their help if and when needed.
What is the most invaluable piece of advice you could give someone looking to buy their first franchise?
If it's an existing franchise spend some time volunteering in it to get a feel for how it works.
If it's a new franchise, make sure you have a decent hall with car park facilities to operate in.
What are your plans for the future?
I said I only wanted the franchise for 10 years as then both my children would have left school. I have now had the franchise for 12 years and have no immediate plans to sell.
Would you do it again?
Definitely!
To learn more about franchise opportunties with Tumble Tots, please enquire here!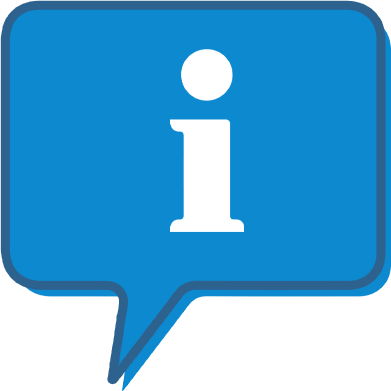 Interested and want to know more about Tumble Tots ?
The Tumble Tots profile outlines all aspects of their franchise opportunity and allows you to contact them for further information or to ask a question.