13-January-2021
Exclusive Interview: "I really enjoy being my own boss and in charge of my work-life balance."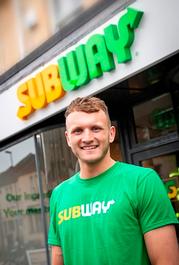 Subway is one of the largest and best-known franchise businesses, with over 2,500 stores open across the UK and Ireland and ambitious plans to grow this number. We are keen to hear from ambitious, customer focused individuals who have the drive to build their own businesses.
Name: Will Bray
Location: Bath
Franchise: Subway
Tell us a bit about yourself and what you were doing prior to buying a franchise business?
I studied Agriculture and Business Studies at Newcastle University and within just months of graduating, I become the franchisee of a Subway store in Bath.
Why did you go down the franchise route? What made you choose your industry? And why did you choose your franchise?
During my school years, I was a regular visitor to my local Subway store; in fact, the Sandwich Artists began to recognise me and would start making my Sub to my exact specifications long before I had even had to ask for it!
I loved the brand and its future potential. My family is in farming, but I didn't feel this was the right career path for me. With the business studies knowledge I had gained at university and my passion for the brand, a Subway franchise felt like the perfect career.
How did you raise the finance?
I had a little financial support from my dad and became the franchisee of an existing Subway store in Bath in August 2016.
What training and support did you receive initially and ongoing?
Like all new franchisees, I attended a two-week training course. This provided all the necessary classroom and in-store experience I needed to run my own Subway franchise. The training was really good fun. I had a great group, many of whom were from different countries in Europe and we have stayed in touch. It's great to hear from them and learn about their experiences in their home countries. I've even had the chance to visit one of my fellow trainees in Amsterdam.
The support Subway provides for franchisees is ongoing and consistent. My Field Consultant is always at the end of the phone to help with anything from deliveries, to financials and advertising.
What is a typical day for you as a franchisee?
A typical day sees me spreading my time across my two Subway stores in Bath. I regularly work on the front-line, serving customers alongside my 15 members of staff. I really enjoy building up a rapport with my customers and getting to know them and the local community. It's important my customers realise that behind the big Subway brand is a small business owner, who wants to be a valuable member of the local community.
Working alongside my staff members also means I have built up good relationships with them. I'm very hands-on and they really just see me as one of the team.
Has becoming a franchisee changed your life, if so how?
"The best part of being a Subway franchisee is the flexibility it offers. I really enjoy being my own boss, in charge of my work-life balance and longer-term future."
What is the most invaluable piece of advice you could give someone looking to buy their first franchise?
Do your research and ask lots of questions. Speak to your local Development team, as well as other franchisees. I'm always willing to talk to someone who is considering becoming a franchisee. It's also worth visiting other stores.
What are your plans for the future?
I plan to keep growing and developing my Subway franchise business and will open new stores in the right locations, as and when they become available. Subway is growing rapidly in the UK and Ireland and I'm really keen to be a part of that growth.
Would you do it again?
Yes, definitely. Being a Subway franchisee is great fun. The franchise sector in the UK is really booming, but with my love of the brand, I think it was always going to be a Subway franchise for me. It's been a massive learning curve, but who doesn't want to be their own boss?
Learn more about franchise opportunities with Subway by requesting more information here!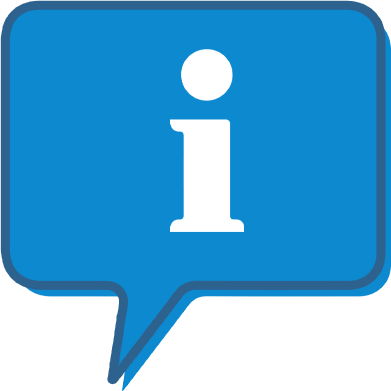 Interested and want to know more about Subway ?
The Subway profile outlines all aspects of their franchise opportunity and allows you to contact them for further information or to ask a question.