Last Updated: 13-January-2021
Exclusive Interview: "I wanted to have a business with a USP and recognisable brand ."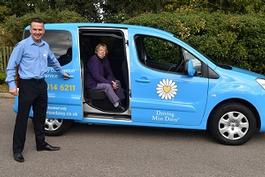 Name: Nigel Stead
Location: Ipswich
Franchise: Driving Miss Daisy Ipswich
Date launched the franchise: July 2017
Can you tell us a bit about yourself and what you were doing prior to buying a franchise business?
I have previously worked predominantly across the South East in regional operational roles leading teams in retail and government funded training organisations, such as Woolworths, Sainsburys and Learndirect.
I enjoy working with people and delivering great customer service to help grow a business.
Can you also tell us about the franchise you have bought?
Driving Miss Daisy has been in the UK for several years now and links in with the famous film of the same name as we're all about helping people who are less able, aiming to improve their mobility and assist where families or friends are not able – in a reassuring, engaging and reliable manner.
Why did you go down the franchise route? What made you choose your industry? And why did you choose your franchise?
I wanted to have a business with a USP and recognisable brand and knowing people in the care sector and the growing older population this is an area that will only increase in coming years.
How did you raise the finance?
I invested my savings!
What training and support did you receive initially and ongoing?
The franchisor provides comprehensive training as part of the package, covering all aspects of the brand, setting up, running and growing a Driving Miss Daisy franchise. The Client Support Centre in Hampshire is very good at supporting both at start up and ongoing, taking client calls and passing them to us and keeping us up-to-date with compliance, operational developments and additional training as required.
How would you describe your day-to-day role as a franchisee?
I am naturally hands on as I enjoy dealing with people so currently I spend a lot of my time driving whilst working in time for tasks like networking, admin, social media and planning for the future.
What challenges have you faced?
I entered with my eyes open, knowing this was a new brand/concept in the area so my first task was to get as many leaflets circulated as possible to then explain our services. Inevitably the first challenge is it takes time – to spread the word and build the bookings and then to demonstrate our value for money, as the first impression for many is to compare us to traditional taxis.
Lots of challenges have come our way – including balancing tasks when our priority is the customer – but we face this with a positive mind to find solutions, often needing to flex our original business plan.
Has becoming a franchisee changed your life, if so how?
An initial driver for doing this was to get a work/life balance ie to work locally rather than spend hours every week just getting to/from work – and to put into practice all the experience gained (working with people) over the years.
This has met my expectations, so the bigger surprise is how rewarding it is when customers are so grateful for the service they receive. Many of these customers have suffered with illness, old age, ailments or isolation – and we've been able to help put a smile back on their faces, which makes you realise the positive impact you can have on others less fortunate…………
What is the most invaluable piece of advice you could give someone looking to buy their first franchise?
Look into the concept – and ideally its USP – and the value you can bring: why should people come to you?
"Set your goals and persist as YOU can make the difference."
In your opinion, what makes a successful franchisee?
Passion + persistence, ideally with customers as the priority!
What are your plans for the future?
To establish ourselves with a great local reputation so we can then build on this with more vehicles to supply the growing demand in years to come. All our team should then be great ambassadors for the brand to support our future growth.
If you had to do it all again, what would you do differently?
It would be ideal to have a team ready to go but with (licensing/training) costs prohibitive this would need more front ended investment – although from a standing start we're delighted with the progress we've made in our first year here in Ipswich.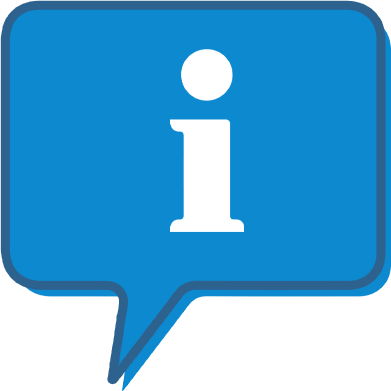 Interested and want to know more?
By clicking the link below, we can send you further information on this franchise opportunity and allow you to contact them direct with any questions.
This is FREE and non-obligatory; we never share or sell your personal information.