13-January-2021
Optic-Kleer ticks all the right boxes!
Name: Laurence Lagden
Location: Swindon
Franchise: Optic-Kleer
Date launched the franchise: 2015
Can you tell us a bit about yourself and what you were doing prior to buying your Optic-Kleer franchise business?
I worked for many years as a parts manager for a well-known German car manufacturer.
Can you also tell us about Optic-Kleer franchise?
Optic-Kleer is an established franchise that specialises in repairing chipped windscreens.
Why did you go down the franchise route? What made you choose you're the windscreen industry? And why did you choose an Optic-Kleer franchise?
I first heard about Optic-Kleer when I bumped into my ex-manager. He was working as an Optic-Kleer franchisee in the carpark of a store near to where I was working. I stayed and watched him go about his business and he told me more about the Optic-Kleer brand. When things progressed at work, I decided it was the right time for a change. Still impressed with what I had heard and saw that day about Optic-Kleer, I decided I wanted to know more.
From there, things escalated quite quickly. We met with the franchisor who told us more about the business and how it worked, as well as the financial site of it. It ticked all the right boxes for us.
What training and support did you receive initially and ongoing?
The training was enjoyable and worthwhile. I spent four days at Head Office. As well learning how to fix the windscreens, we cracked lots of windscreens and then repaired them, we also covered the day-to-day running of the business and the regular paperwork I needed to do. The whole team made me feel very welcome.
How would you describe your day-to-day role as a franchisee?
A typical day with Optic-Kleer is: I arrive on-site, not too early, between 9 and 9:30 in the morning. I put my canopy and signs up, and my toolbox out and ready to go. I come from a customer service background, where everything was about providing excellent service. I have brought this with me to Optic-Kleer, so when I talk to customers, I talk to them properly. I think I come across quite well. I get good feedback from my customers and told I do a very professional job with a friendly service.
It's amazing the diverse range of people you can meet in a carpark! A lot of people ask me about the franchise, the branding and how long I have been doing it. I enjoy this aspect of the business, meeting new people and learning more about them.
What challenges have you faced?
Being self-employed for the first time was scary. A lot of people asked me before I left my previous employment, do you know what you're doing? And, reminded me that, if you are not working you don't earn. All these big scary phrases were being thrown at me, but I can honestly say, it has been the best move I've made. I like the freedom to choose when I work. Okay if I don't work, I don't get paid. But when I do work, I get paid a decent amount of money. It's fantastic. I don't have to worry about who else is on holiday and I can take time off and I can work when I like. If you put the time and the effort in, you will be rewarded.
What are some of the USPs of the Optic-Kleer business?
With the Optic-Kleer Franchise, you don't need to go knocking on people's doors, or make cold calls, or place newspaper adverts. There is no hard sell. We are an established business and people get to know you quickly in your local area. People come and find us. We get loads of repeat customers because of the way we deal with customers and the repairs we do. The quality of the repair is way above anybody else. We don't have to go out there and advertise, people drive into the car park, and the branding that we have stands out. People see us. We don't scare people away, the branding draws people in and when they start talking to us they see how it works. It's just money in the bank.
In your opinion, what makes a successful franchisee?
To be an Optic-Kleer franchisee you don't need previous experience or qualifications what you do need to be is friendly and approachable.
And as you are dealing with people's insurance companies, you need them to know that they can put their trust in you. You gain all that trust because the branding is right, the way you look is right, everything is right. When people trust you, they are happy for you to contact their insurance company on their behalf. You don't need a huge skill set, you don't need to be a salesman, all you need is to just be able to talk to people and the repairs will look after themselves.
You also need to be disciplined and self-motivated as you need to get up in the morning even when it's cold, wet and horrible.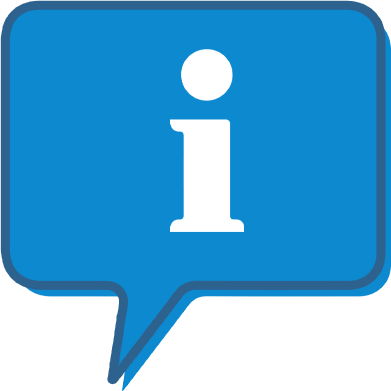 Interested and want to know more about Optic-Kleer?
The Optic-Kleer profile outlines all aspects of their franchise opportunity and allows you to contact them for further information or to ask a question.