13-January-2021
Enjoying life as an Optic-Kleer franchisee
Name: John Speare
Location: Suffolk
Franchise: Optic-Kleer
Date launched the franchise: 2011
Can you tell us a bit about yourself and what you were doing prior to buying your Optic-Kleer franchise business?
I am the franchisee for Optic-Kleer Suffolk. Before joining Optic-Kleer, I had a long career in retail. Unhappy with what I was doing, I knew I wanted a change of career and had always been interested in running my own business. A chance encounter with Optic-Kleer came at the right time for me.
Can you also tell us about Optic-Kleer franchise
Optic-Kleer specialises in windscreen repair. It is a van-based franchise that is located in supermarket and DIY store car parks. One of the key benefits for me was that customers come to us; our distinctive branding attracts them as well as our convenient locations mean that it is a hassle-free service for our customers.
Why did you go down the franchise route? What made you choose the automotive industry? And why did you choose an Optic-Kleer franchise?
I had been unhappy in my job and for a long time I had thought about running my own business. I liked the idea of franchising as it allowed me to have my own business whilst working under the safety umbrella of an organisation.
It was by chance that my brother-in-law had his windscreen repaired by an Optic-Kleer technician. Impressed by the service he received and the nature of the business, we decided to investigate the opportunity for ourselves. After meeting with the franchisor, David Overton, we were further impressed and decided it was the right business opportunity for us.
What training and support did you receive initially and ongoing?
The training was thorough and very enjoyable. Through David and his team, we learned all we needed to know about windscreen repair as well as the day-to-day running of the business. I loved learning about the business and was extremely keen to get started.
Hearing from David was very insightful as he had started off as a franchisee himself before working his work up to become Director and owner. His knowledge of the business has been invaluable to us. David was with me on my first day supporting me with my first customers.
The day-to-day support I receive from the girls in the office is second to none. They process all our transactions for us and are always available if I have any queries.
Also, other franchisees. I have always made a point of speaking to other local franchisees. It is great to be able to share best practice and bounce ideas off each other. It is a great support network for me.
What are the key USPs of the Optic-Kleer business?
Branding! Once you're set up with the marketing materials provided with the franchise, you really do attract a lot of customers and you don't have the hard sell at all. People will come to me to make an enquiry and so you don't have to really push for a sale.
Another is our high standard of repair. Even if I say so myself, it is excellent. Customers may come to me thinking they need a new windscreen and then I've fixed it for them at a fraction of the cost. It gives me a real buzz to see their satisfaction.
How would you describe your role as a franchisee?
Although each day is essentially getting up and going to fix customers windscreens, it can be quite different. You get to meet and chat to people from all walks of life; I enjoy speaking to people so it is never a chore. The process of fixing the windscreen becomes secondary. To get people to get involved with your business and to agree to have their windscreen fixed by you because of what you said and the way you are, is great. It gives you a buzz. And on the back of that you are earning a living which is what we are all in it for.
In your opinion, what makes a successful franchisee?
You don't need any previous experience or qualifications, just the ability to talk to people, be able to negotiate and sell a little, whilst providing an excellent level of customer service. As it is your own business, you need to be self-motivated to go out do the job each day and enthusiastic about it
What are your plans for the future?
Since David took over the business it has gone from strength to strength. The direction the business is moving forward in is very exciting. And I am really, really encouraged about the future.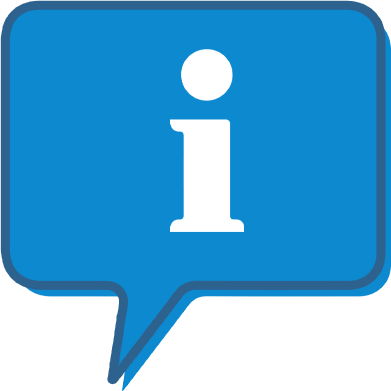 Interested and want to know more about Optic-Kleer?
The Optic-Kleer profile outlines all aspects of their franchise opportunity and allows you to contact them for further information or to ask a question.