Posted:13-January-2021
PetPals franchise led to healthier, more mindful way of living!
Wendy Turner (58) is the owner of Petpals Grantham. Before buying her Petpals franchise, she was the Tourism Officer for South Kesteven council for over 12 years. She also ran Tourist Information Centres in Stamford and Grantham.
Becoming overworked and stressed in her job and a chance conversation with an ex colleague, Ginny, who had already started up Petpals Grantham, Ginny suggested that she come work for her. Within a few months, in April 2005, Wendy had handed in her notice and bought half of Petpals Grantham. The pair ran things together until 2011 when Ginny's circumstances changed and Wendy bought out her share of the business and became the sole owner.
Says Wendy,
'I was so stressed at work it made me seriously ill, I knew I had to find a healthier, more mindful way of living. I had neglected my own well-being for far too long and my body was telling me it was time to put that right. I could see that Petpals would offer me everything I needed, a business that was financially sound and had potential to grow and most importantly plenty of fresh air and a virtually stress-free working environment. Thirteen years on and I can still honestly say it is everything I wanted, and needed it to be.'
Wendy's daily routine is now made up of looking after people's pets, walking their dogs, feeding their cat and mucking out their rabbits and guinea pigs, so they can go to work or go on a much needed holiday. After so many years of running the business, she now counts many of her clients as friends having gained their trust and loyalty over many years. One client, a family who emigrated to Switzerland begged her to come with them and, despite her refusal, still send her Christmas cards every year asking when she is going to visit.
Wendy explains why she loves her job,
'The best thing about owning a Petpals franchise is that no two days are ever the same. Alongside the regular walks and visits on sunny days or snowy afternoons, I may receive a call to do an emergency pet run, another day I'll be juggling my own employees when one of them goes sick and I have to cover their walks, it is wonderfully diverse and I love it.'
She continues,
'It is also the only job I can think of where you never get that Monday Morning Feeling. When I worked at the council I used to lie on the sofa on a Sunday evening, dreading the week ahead; those days are gone. I never get the dreaded Monday Morning feeling anymore because my job now involves receiving unconditional love from the pets that I visit not meeting deadlines or cutting budgets. I've never visited a dog or a cat that wasn't thrilled to see me!'
In the 13 years since Wendy first joined Ginny at Petpals Grantham, it is true to say the level of competition from other dog walkers across the UK has increased, however Wendy doesn't see this as a problem,
'The great thing about being a Petpals franchisee as opposed to simply being a self-employed dog walker is our professionalism, our reputation and our history. Despite there being much more competition around, a quick internet search or a look at our Facebook page, or a chat to people locally will demonstrate to potential customers that we have huge experience, we have been doing this for years and we have a great reputation. We may not be the cheapest, we certainly won't cut our prices to win clients, but we know that our clients care deeply about their pets and want the very best care for them and THAT is the Petpals difference.'
When a new franchisee joins Petpals they receive a huge amount of support from head office as they launch and build their businesses, they also benefit from an online forum available to the network's 50+ franchisees. On the forum people can ask questions, no matter how small or 'silly' they may perceive them to be and within a very short space of time will have a variety of responses from people operating in a number of different territories, giving a variety of different answers. They can be sure that one of the other franchisees will have been in the same position or asked the same question before and will have a tried and tested answer to hand. This online and volunteer-led support is one of the biggest, yet least advertised, advantages of owning a franchise and something that Wendy finds invaluable, virtually on-call support delivered by experienced individuals, each experts in running a Petpals franchise. Franchisees also use it to trade uniforms, vans and any other equipment they happen to be selling from their franchise.
Of her future plans for the business Wendy says,
'I'm very much hoping my daughter is going to come and join me in the business, doing the Marketing/Advertising/Social media tasks that I'm not such a fan of, but that I know have to be done!'
Would she recommend buying a Petpals franchise?
'Absolutely yes I would; the great thing is you have the power to use your own creativity to make the business what you want; you can reap the benefits, financial and life-style wise and take things at your own pace. The rewards are endless; you have the wonderful relationships with the pets and the owners and it is also really stimulating. It is hard work, make no mistake, you do have to be quite single minded and determined, but with the support of head office and the other franchisees, there's no reason your business shouldn't be a huge success and if you are looking for a healthier, happier lifestyle then you couldn't want for anything more than a Petpals franchise.'
If you are intrested in a PetPals franchise opportunity, please request an obligation-free prospectus here!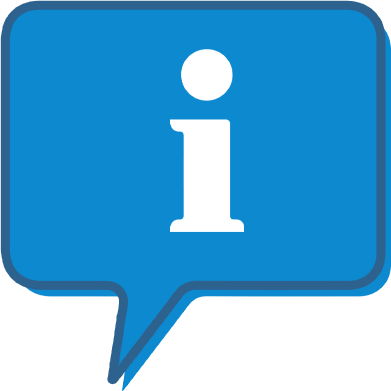 Interested and want to know more about Petpals ?
The Petpals profile outlines all aspects of their franchise opportunity and allows you to contact them for further information or to ask a question.