Posted:13-January-2021
How being made redundant pushed me into my dream career
Taking back control of your working week. Avoiding the red-tape of corporate politics. Working without someone micro-managing you. The stuff of dreams. The myth of legends. Right?

This time last year, Steve was made redundant from a 32-year job, "I worked for a large corporation, primarily in sales, often travelling between the UK and the States." He explains. "I genuinely loved my job, especially engaging with customers. But over time, the company altered as accountants with a priority for spreadsheets taking control! My role changed as red-tape and politics took over, making it an unenjoyable working environment."

The New Year always seems to bring the ability for fresh focus, and fresh ideas, and for Steve, redundancy brought a freedom to re-think how he wanted to work. "I actually had a dream of running my own business. I wanted to be out there, around my own customers, doing what I loved to do most – sales!"

Re-dressing the misperception of franchising

Steve received advice as he began looking for a career which would actually fit him, instead of forcing him to fit the job.

"In January, I applied for a job," Steve explains, "without having realised it was actually a franchise role! I had thought franchising was all fast food and coffee shops, or labour-intensive businesses, like pet services and home/gardening services, which was not what I wanted to do. Looking into franchising a bit deeper, I saw there was actually a huge spectrum of opportunity!"

InXpress hit the mark for the man who loves sales!

Steve has always been passionate about customer engagement, and enjoys the buzz of making the sale. There was something about InXpress which just clicked. "When I was introduced to InXpress I really liked the sound of it, but I wasn't sure I could to do it, as didn't know much about logistics. I was drawn to how the business is IT-based, and can be operated from literally anywhere.

"If I am being honest, I was also attracted by the residual income element InXpress offer." Steve continues. "At first I thought it was too good to be true. But as I spoke with real InXpress franchisees, it was clear this was a real and valid income stream, achievable after the initial sale has ben sealed, and with on-going development of my client relationship."

Community spirit rather than in-house competition

After his first year, Steve has enjoyed the challenge, not of trying to be better than others within the InXpress network, but in building his own business. "It's been hard work," He says. "But I have a huge sense of satisfaction! I love the fact I am no longer hindered or dragged down by bureaucracy and red tape – I deal with customers in my time, and in a way which suits both them and me. After the corporate world, I feel that InXpress has given me back the joy of engaging with my customers. Which is exactly where I wanted to be."

Family before work over Christmas

Dr. Angela Lee Duckworth, a lecturer at the University of Pennsylvania, gave a Ted Talk in 2013. Having conducted studies of military cadets, students and people starting out in sales, she found the characteristic which determined success more than anything else, was grit and determination.

For Steve, this has proven true. "For the first time in my work-life memory, I was able to actually switch-off and enjoy Christmas and seeing in 2018 with my family! The holiday season used to be 'business as usual', but having wanted things to be different this year, I was determined to be 'in the moment' with my family, instead of dealing with work! To achieve this was a dream come true!"

To learn more about franchise opportunities with InXpress request an obligation-free prospectus here!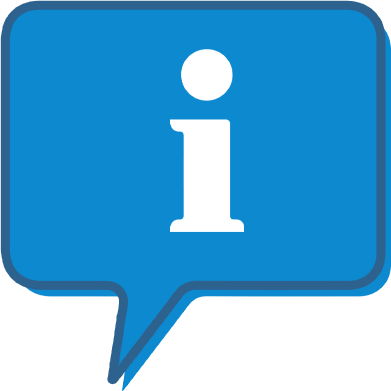 Interested and want to know more about InXpress?
The InXpress profile outlines all aspects of their franchise opportunity and allows you to contact them for further information or to ask a question.