13-January-2021
Hear from Luke Kendall of Subway, Southsea and Havant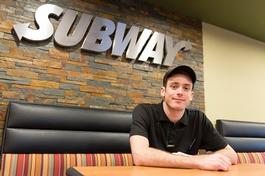 Luke Kendall is part of a successful Subway® franchisee team with 16 staff across two stores in Southsea and Havant in Hampshire. Luke's mum, Sarah, had run a family catering business full-time for many years before deciding to invest in a franchise with her two sons, Luke and Ryan.
The enterprising family started looking into franchises and thought the food industry was the obvious way forward. Luke commented on the process: "When comparing franchises within our price range, the Subway® brand stood out from the rest. The brand is huge and is rapidly expanding; to buy a Subway® franchise made perfect sense to us."
The family found that the process of setting up a new Subway® store was made much easier with the support system provided by the SUBWAY® brand. Luke said: "One of the reasons that we decided on a Subway® franchise was the level of support it offered, which was very reassuring for Ryan and I especially as we'd never worked in the industry before.
"The Subway® brand supported us from day one with everything from the shop fit-out plans to sales growth. If we ever had a question or a problem, our Field Consultant was on the other end of the phone to help and if they couldn't, then they'd find someone that could. You always have support there when you need it with the Subway® brand – it's like a big family."
Although Luke is only 25, he has adapted very quickly to running his own business and has found working with his family to be very rewarding. The trio have a hands-on attitude and make sure that they regularly work with their staff on their development. It hasn't all been plain sailing, as Luke explained: "Managing so many staff was a challenge at first. Going from a family run business to taking on employees of our own was not easy. There's the legal side of employment; ensuring staff have the right contracts, risk assessments and other forms, but also on a personal level, we support a large number of staff that we need to keep motivated and who all have their own needs."
Although Sarah had previously managed and operated a catering business, Luke and Ryan came from very different backgrounds outside of the food service industry. Luke had previously worked for the Ambulance Service and found the difference very apparent. He said: "The quick service restaurant industry is highly competitive and keeping up with the competition takes constant work. Fortunately, the Subway® brand is always on the front foot with new products, offers and promotions, to help stay ahead of the competition. Offers are introduced regularly to keep our offerings fresh, marketing material is automatically shipped to the store and voucher books are regularly delivered to local residents in the post."
The Kendall family is proving to have ambitious plans and is already on the look-out for potential new Subway® store locations and hope to add more locations to their portfolio in the next two years.
Now seasoned franchisees, Luke and his family have this advice for anyone thinking of going into franchising for the first time: "We would really encourage anyone thinking of buying their first franchise to do so, but don't underestimate the challenges that come with it. Do your research and make sure you are buying into a well-established franchise with proven results from other franchisees to back it up and speak to other franchisees before you take the plunge. We are thrilled that we decided to take this step as a family to buy our Subway® franchises, the business suits us very well and we all really enjoy our work."
As the Subway® brand continues to expand it is always looking for new franchisees to become part of its success story. There has never been a better time to start thinking about what new opportunities may be out there.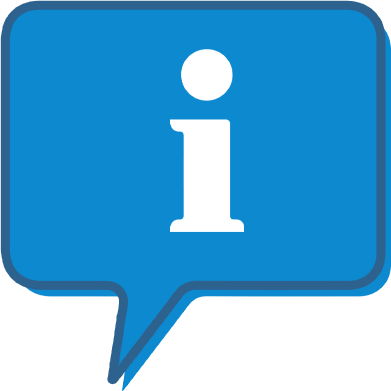 Interested and want to know more about Subway ?
The Subway profile outlines all aspects of their franchise opportunity and allows you to contact them for further information or to ask a question.